How to change the number of tickets on sale
Updated: Sep 15, 2014
You can easily increase or decrease the number of tickets on sale from your event's Edit page. Just go to Step 2: Create Tickets and look to the "Quantity" field to edit the number of tickets available. You can also access the "Total capacity" to change the overall event capacity.

1
Go to your Edit page.
After logging in and creating an event, click or tap on your event from the My Events page, then select Edit.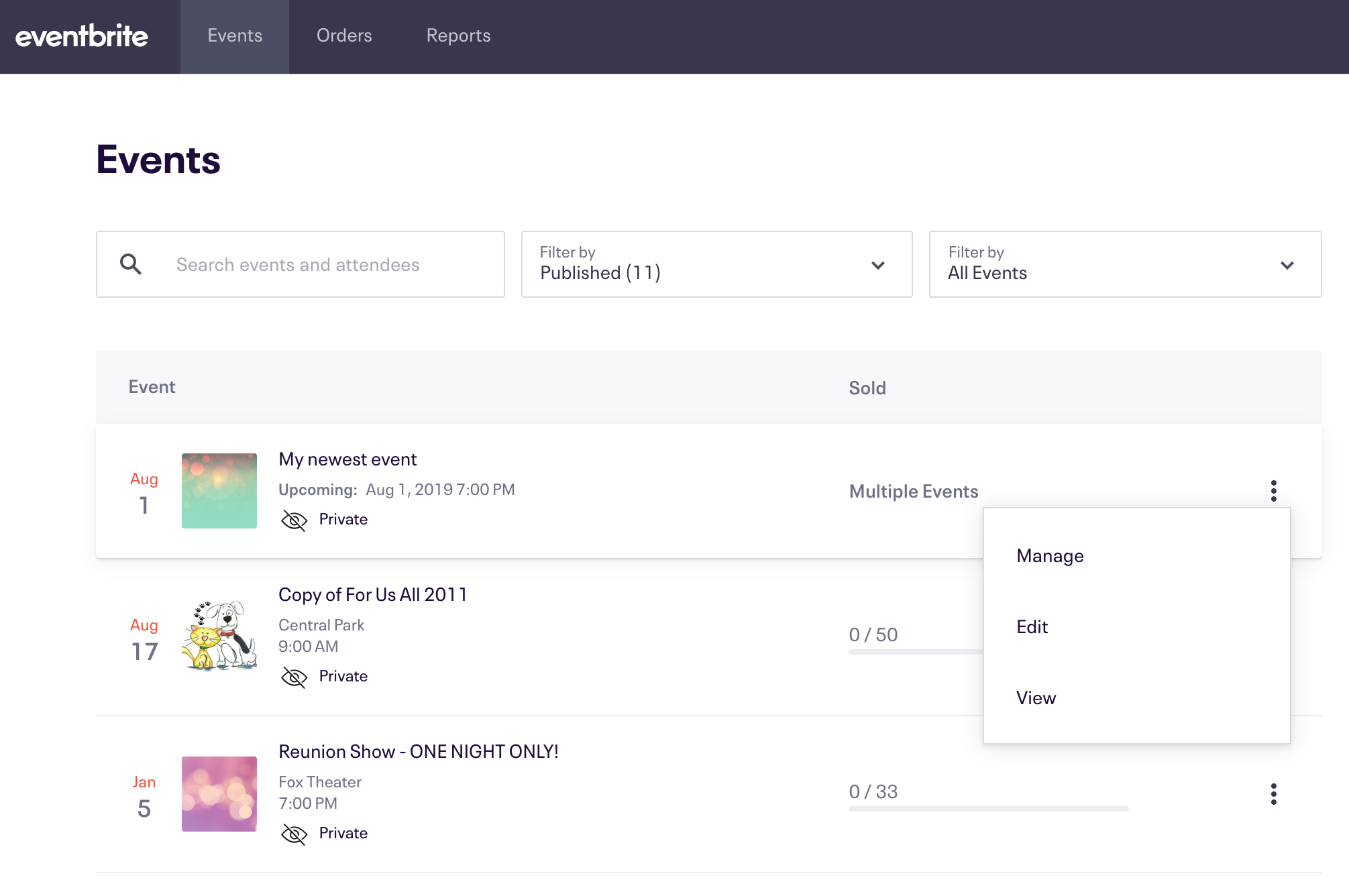 2
Edit the quantity available under Step 2: Create Tickets.
Go to Step 2: Create Tickets and click or tap into the text field under Quantity for the ticket that you're trying to update. Just enter the new quantity of tickets available.
Tip: If you have Donation ticket types, you can leave the Quantity field blank to collect an unlimited number of donations.
Pro Tip: You can also show the number of tickets remaining on the event page, or hide ticket types based on the sales end date.

Note: Your ticket sales will end once your event reaches total capacity, even if you still have specific ticket types available.
3
Save your changes.
Choose Save to save the changes to your event's ticket quantity. You'll see your changes reflected in the Sales by Ticket Type section in the Event Dashboard (located on the Manage page for your event).

Note: If you're using our new repeating event feature, the number of tickets on sale will be the same for all of the events in your schedule.