How to collect information from all event attendees
Updated: Aug 12, 2015
You can collect information from all your attendees when they register, either online or on-site. Information can be optional or required, and you can even create your own custom questions for attendees to answer. From your event's Manage page, just go to the "Order Form" to collect addresses, work information, ages, and more.
1
Go to your Manage page.
After logging in and creating an event, click or tap on your event from the My Events page, then select Manage.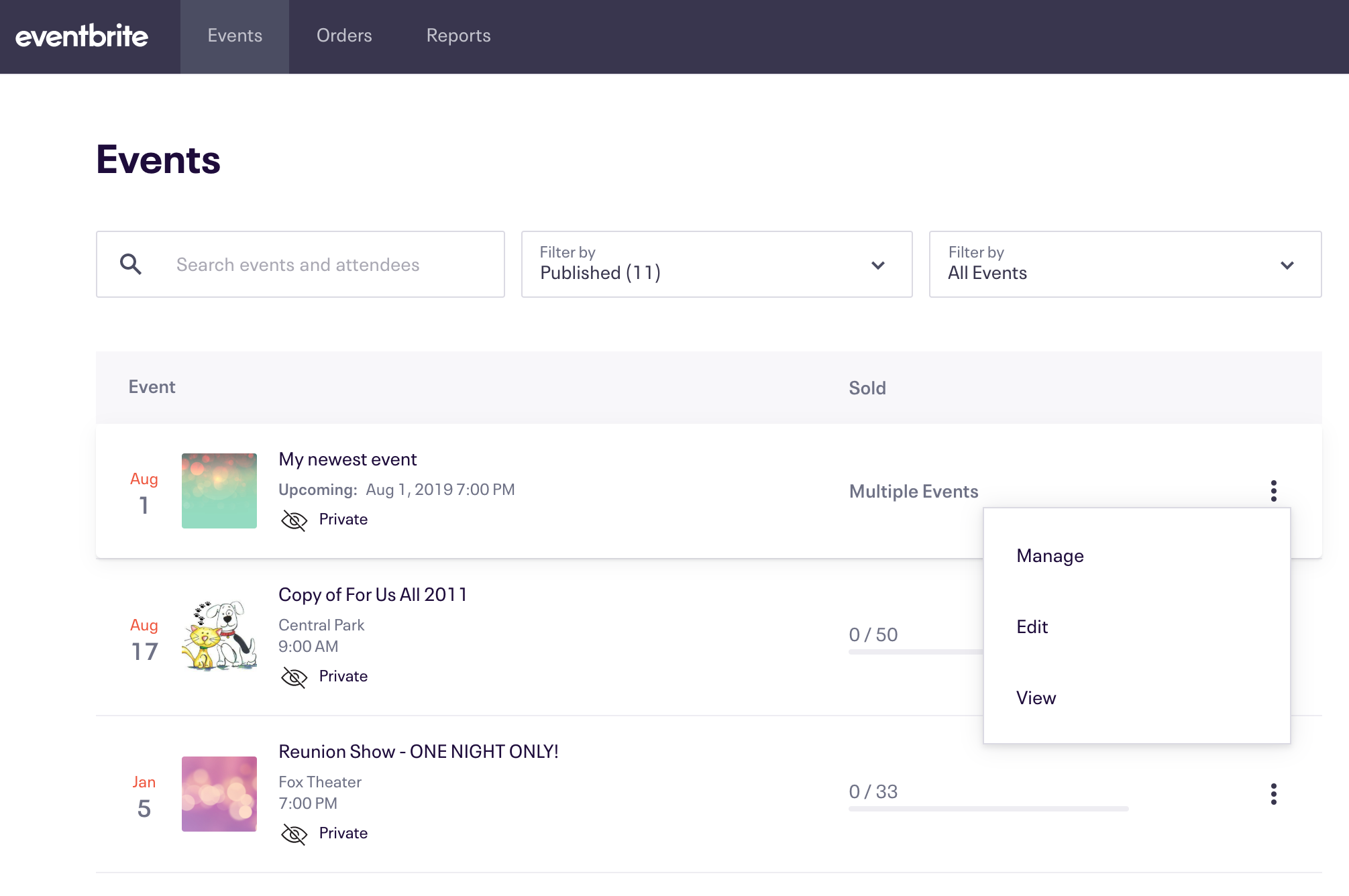 2
Go to "Order Form" (under Order Options).
From the options menu, scroll to the Order Options section.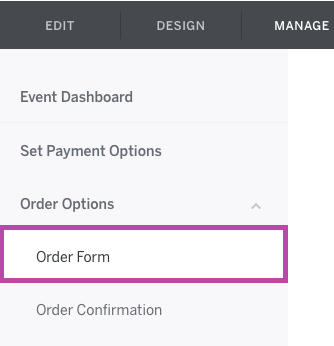 3
Collect information from each attendee.
Under Collection type, select Each Attendee. You have several options available:
- Basic Information: collect just the name and email address of the person buying the ticket
- Buyer Only: collect information from just the person purchasing tickets
- Each Attendee: collect information from each person attending the event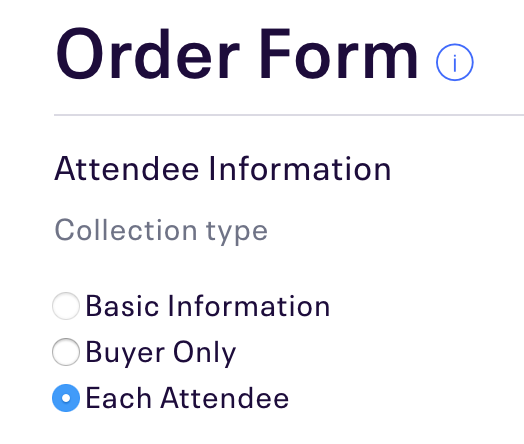 Note: If you only collect Basic Information or information from the Buyer Only, the same name and email address will appear on all tickets in an order with multiple tickets.
4
Collect whatever information you'd like.
We'll always collect an attendee's first name, last name, and email address, and you have several other question choices under Information to collect. Just click or tap on the options you'd like to add those questions to your order form.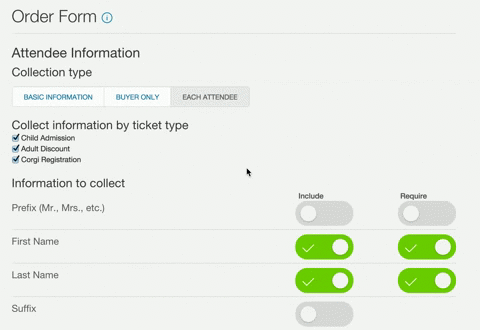 Tip: If questions you need aren't available as an option under Information to collect, you can create your own custom questions for attendees to answer (and even ask custom questions by ticket type).
Pro Tip: If you're asking a lot of questions, you may want to increase the time limit that attendees have to complete a registration (set to 8 minutes by default).
However, be cautious about requiring too many fields—the less information required, the more likely someone will complete their registration to your event!
5
Optional: Add a will call option, disable editing capabilities, or disable refund requests.
With the options above Save, you can allow attendees to pick up tickets at will call, disable the ability to edit registration information, or disable refund requests.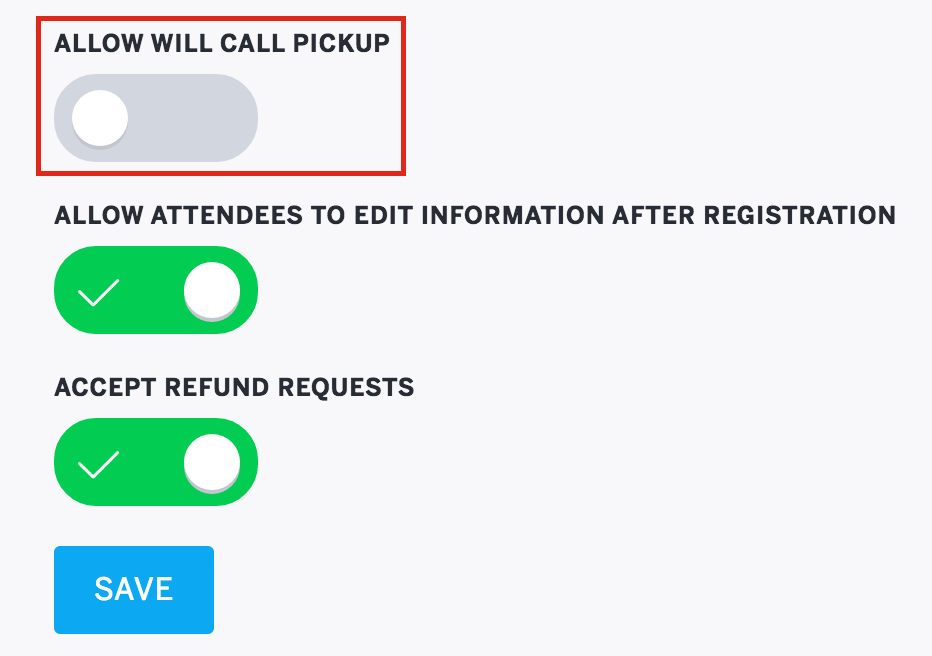 Tip: Want to sell merchandise and additional items for your event? Just select the Add Additional Item button to get started.
6
Save changes.
Choose Save to save the changes to your order form.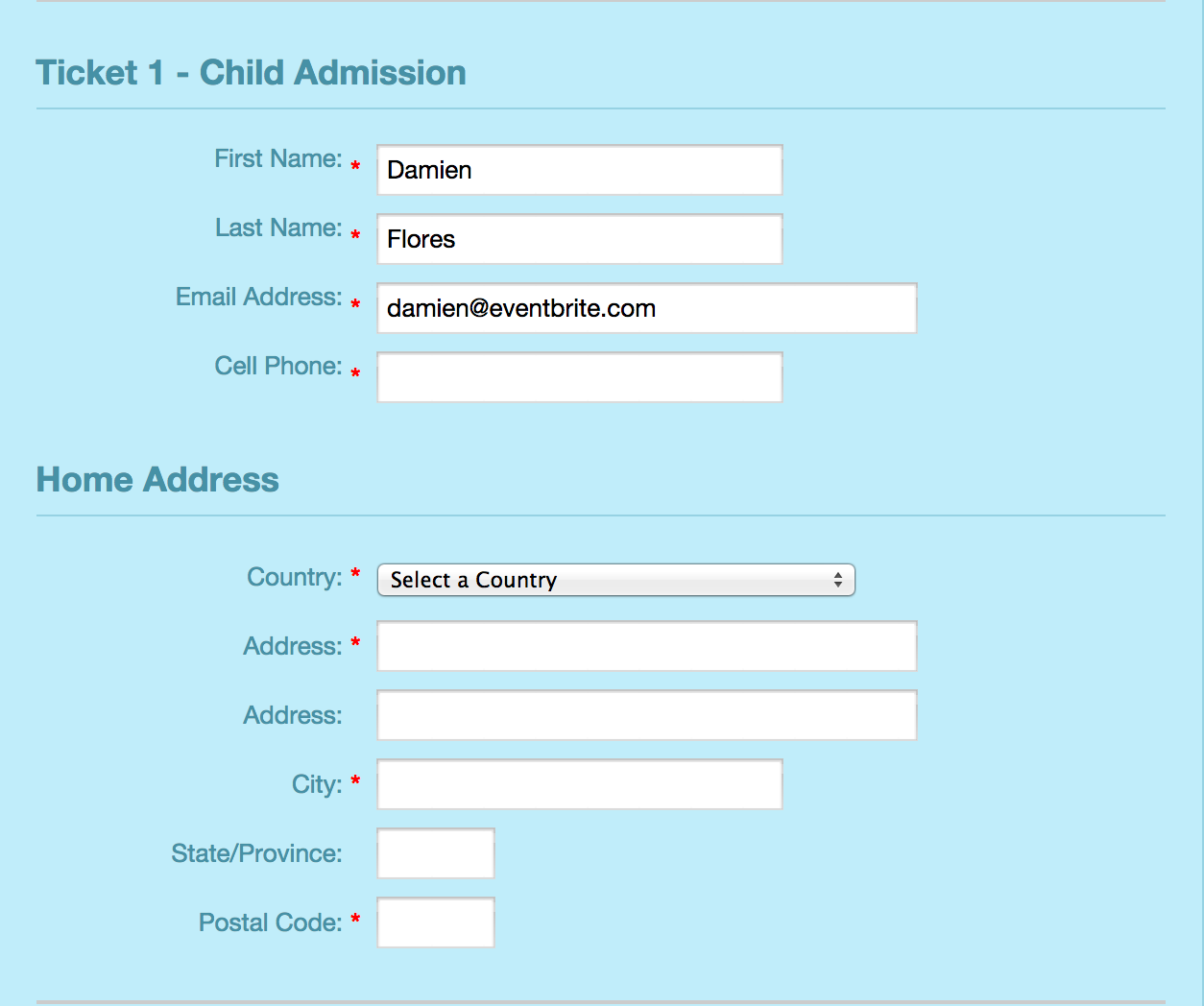 7
Optional: Collect information at your event.
You can collect information from attendees on-site with our Eventbrite Neon iOS mobile app. From the Settings tab, just tap the switch next to Collect Attendee Information. The same questions you set up on your order form will be asked as people are purchasing tickets at your event.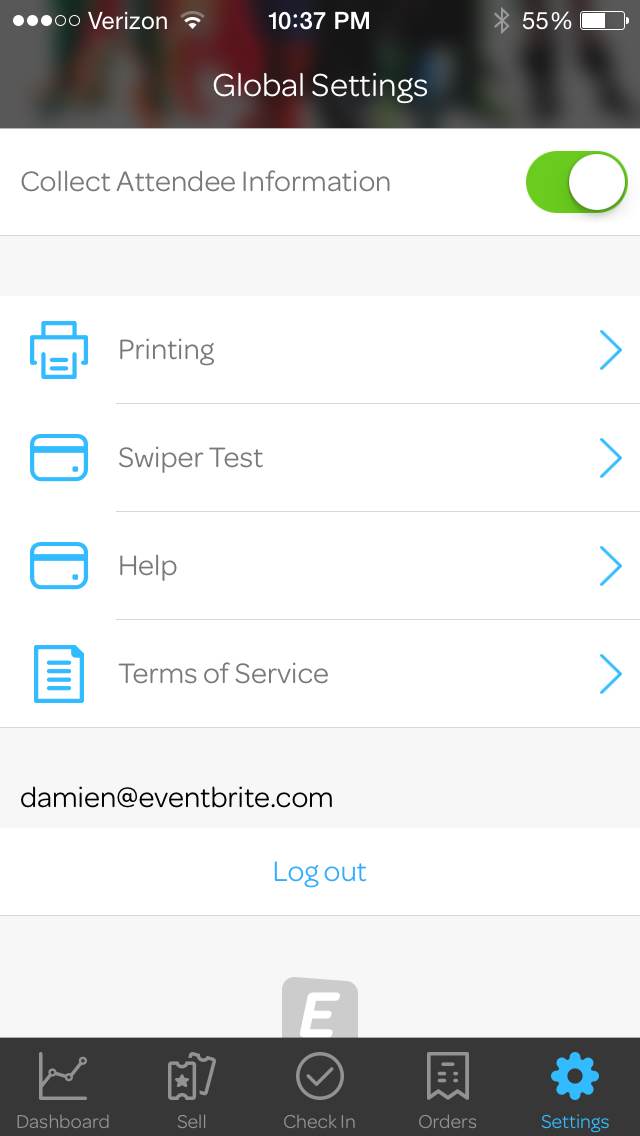 Can't find what you're looking for?
Our customer experience team is here to help! Contact us.