What does the checkout process look like with Eventbrite Payment Processing?
Updated: Jan 27, 2015
Registering for an event using Eventbrite Payment Processing is simple for attendees and only takes a few steps. They just pick a ticket type, enter billing and registration information, then complete their purchase. You and your ticket buyers will each receive an order confirmation email when orders are completed. Then they can access their tickets from the PDF attachment in the email, the My Tickets page in their Eventbrite account, or on the Eventbrite mobile app for iPhone and Android.
Tip: If you're using Authorize.Net to collect payments, the registration process will look exactly the same.

1
Attendees check out your event page.
When attendees reach your event page, they'll see all the details you've set up, including the location, date, time, and description.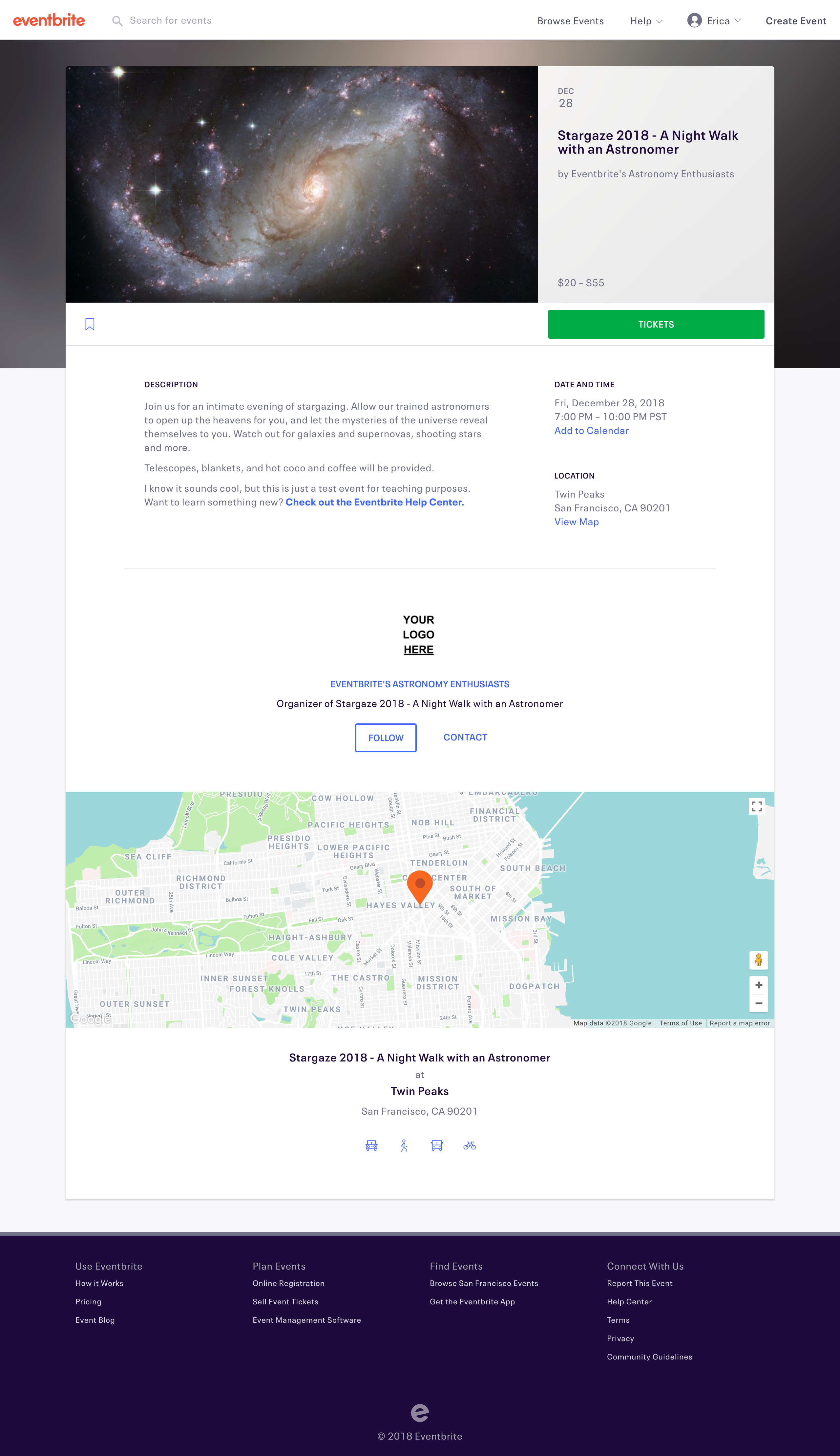 Tip: Your event page is public the first time you create an event, meaning people can search for it in our event directory or search engines like Google. However, you can make your event private so people can't find it online, then send out email invitations to attendees.
2
They choose tickets and select "Order Now."
After attendees enter any promotional codes you've provided, they select the drop-down menu under Quantity to choose the number of tickets they want. Then they just hit Order Now.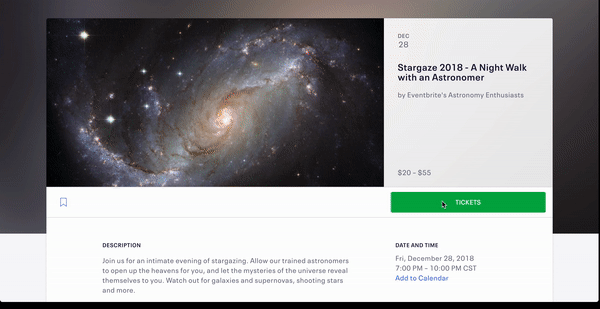 Tip: If you set up offline payment options, attendees can select Show other payment options to reveal the additional payment methods. Then they choose Pay Offline to complete their registration.
3
Ticket buyers fill out registration and billing information.
Ticket buyers go to the event registration form, where they can see a summary of their purchase, enter billing information, and provide information for each ticket holder (as well as any other information you've required).
If attendees are logged into their Eventbrite account, most of this information will already be filled in for them.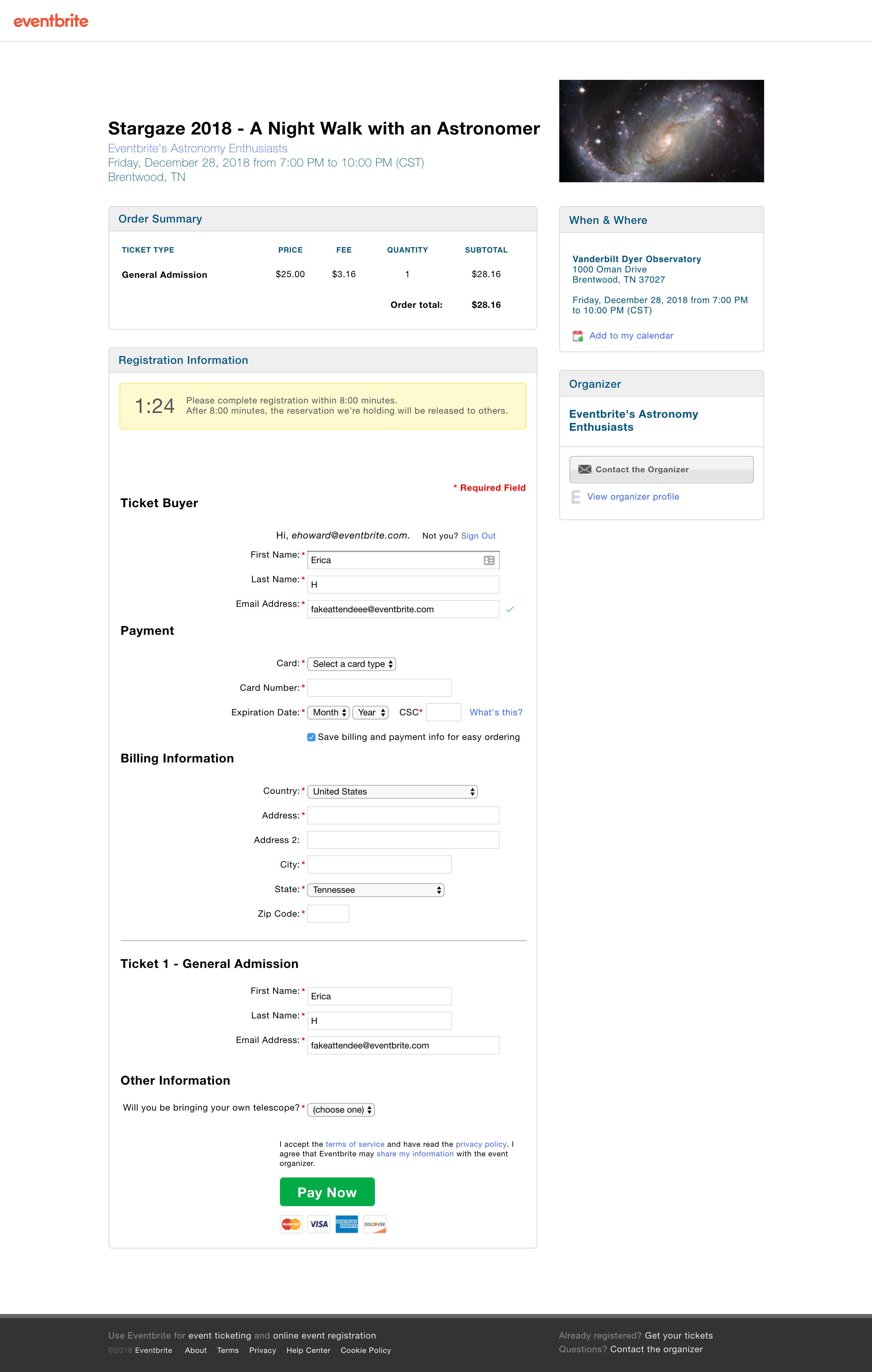 Pro Tip: Asking a lot of custom questions on your registration form? The time limit to register is 8 minutes by default, but you can increase this time limit to give attendees more time to complete their order.

4
Attendees choose "Pay Now."
After reviewing the information they've entered, attendees select Pay Now to complete their purchase. Once the order has gone through, they're taken to an order confirmation page showing the message you set up.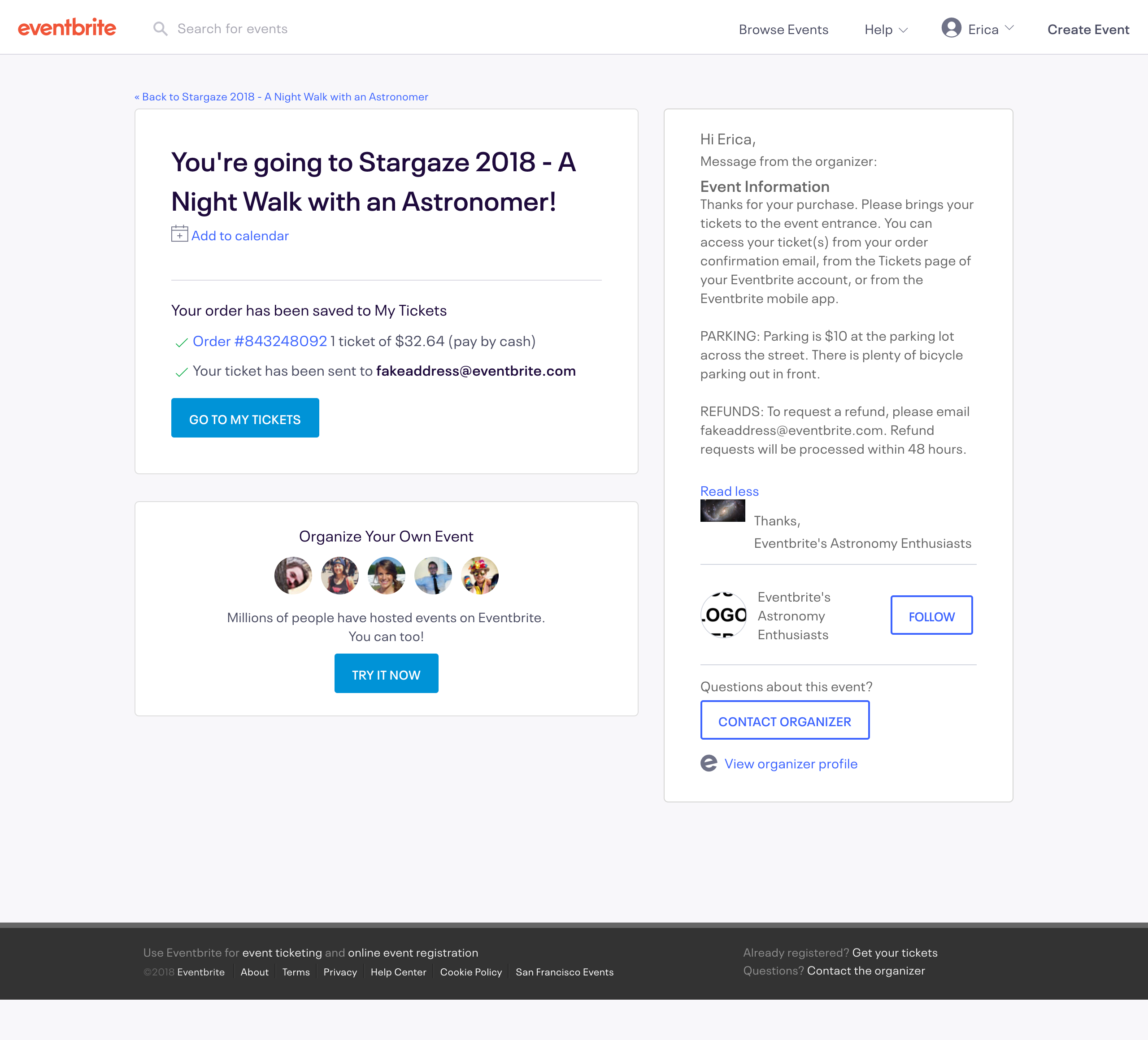 5
You and the attendee receive an order confirmation email.
Attendees receive an order confirmation email from Eventbrite after successfully placing their order. You'll also receive an order notification email when attendees complete an order for your event.
Tip: If you've disabled paper tickets, attendees will still receive an order confirmation email—just not a PDF ticket. Make sure to tell attendees what they need to enter your event in the order confirmation message!

Note: Attendees registering for the first time on Eventbrite will also receive a welcome email.
6
Attendees can access their tickets.
Attendees can print their ticket from the PDF attachment in their order confirmation email, or from the My Tickets page in their Eventbrite account.
They can also present their tickets when logged into the Eventbrite mobile app for iPhone or Android.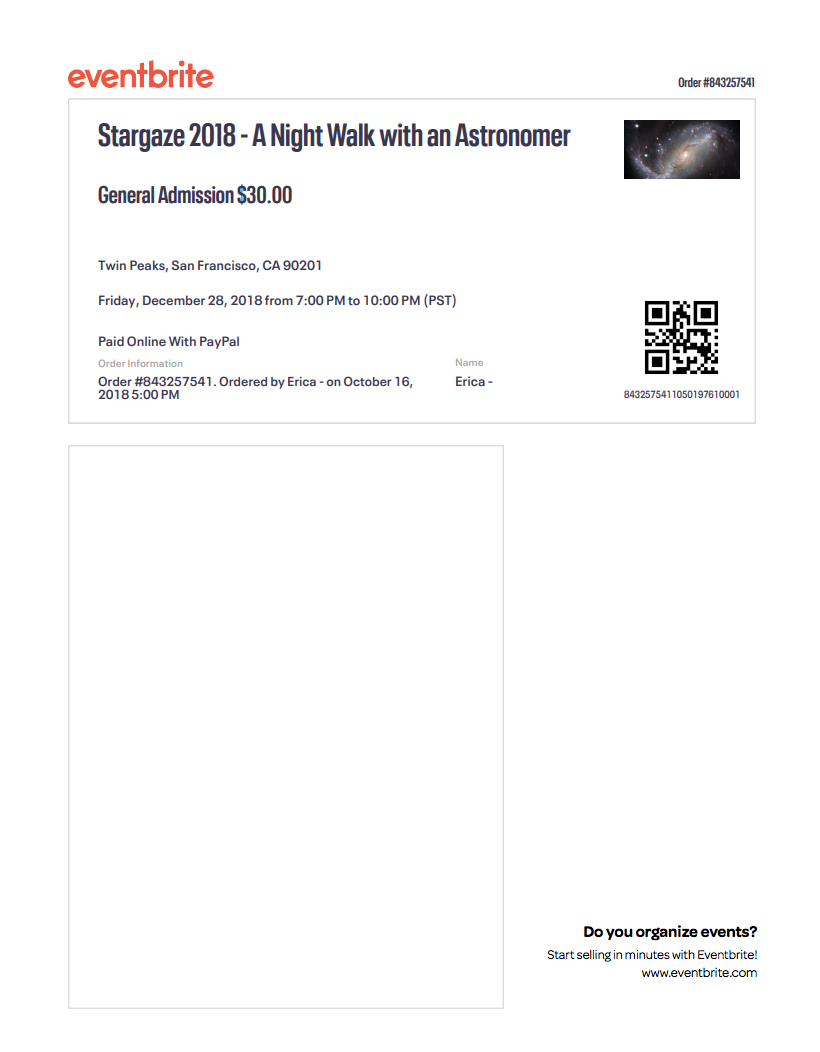 Pro Tip: Learn more about Eventbrite's promotional tools to help drive traffic to your event page.