How to refund an order
Updated: Jan 27, 2015
It's easy to issue a full or partial refund to your attendees from the Manage section of your event, up to 5 days after the end of your event. Eventbrite fees are returned, and your attendee will receive their funds within 5 business days in the U.S. (within 7 days outside the U.S.), depending on their bank.
1
Go to your Event Dashboard.
After logging in, click Manage next to your event from My Events.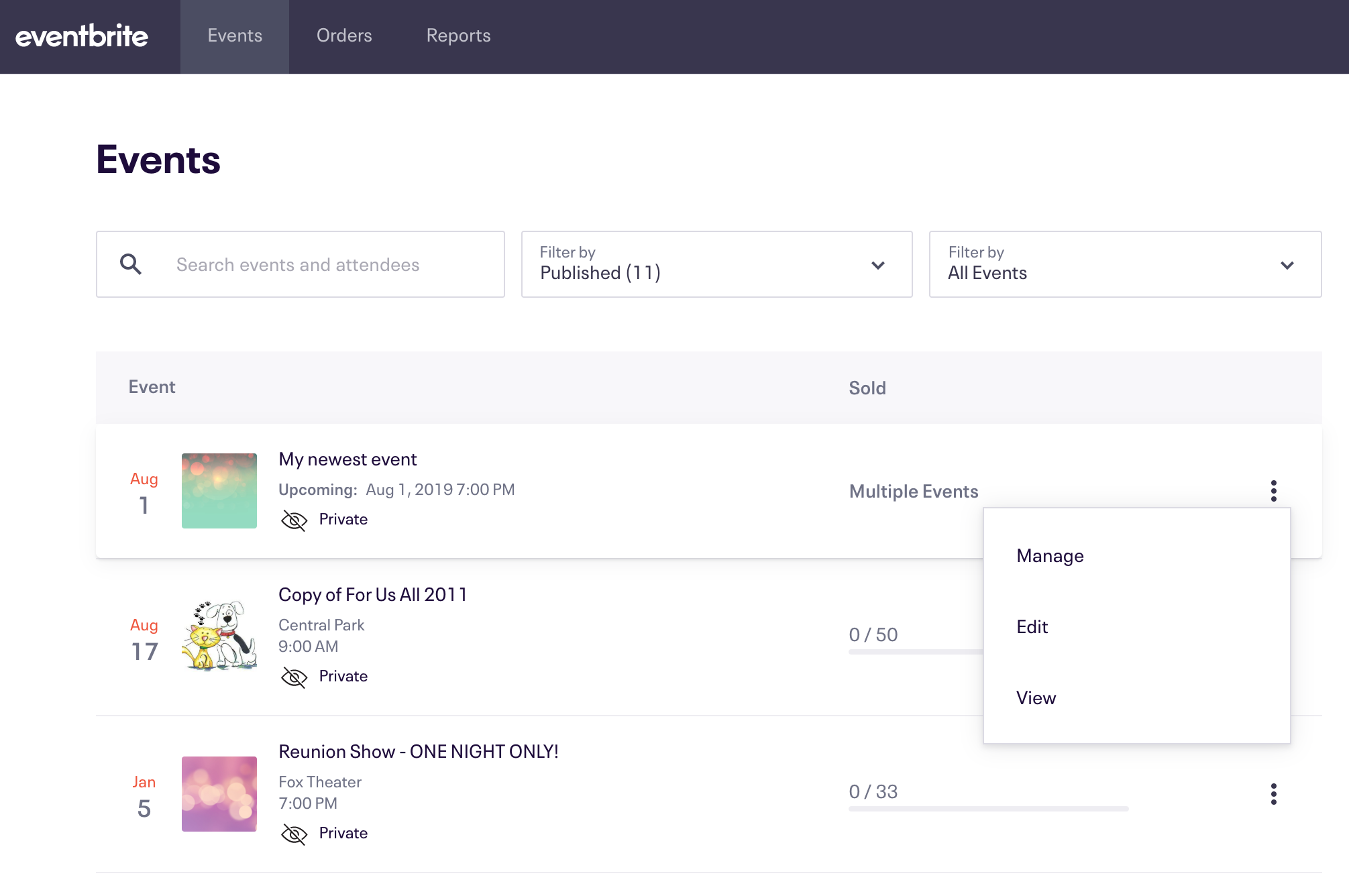 2
Go to Orders (under Manage Attendees).
Manage Attendees is located near the bottom of the menu on the left-hand side of the page.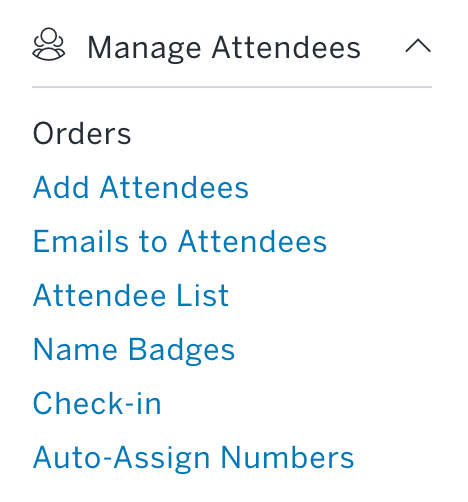 3
Search for the order.
Find the order you would like to refund in the Search for Orders field by order number, name, or email address.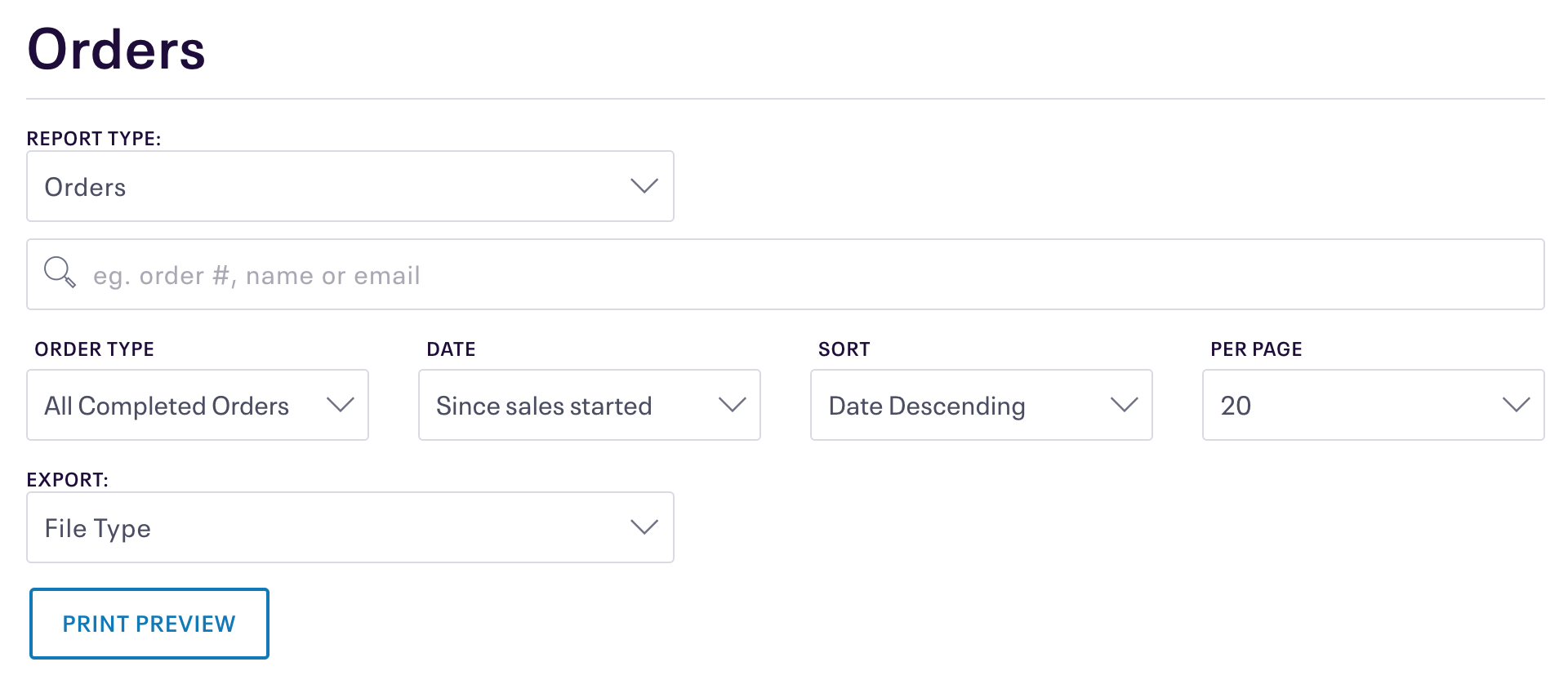 Tip: If the search field isn't working, try removing the "s" in the "https" of your browser's URL bar.
4
Use Refund this Order from Quick Actions.
Select Refund this Order from the top Quick Actions menu located on the right side of the gray order box.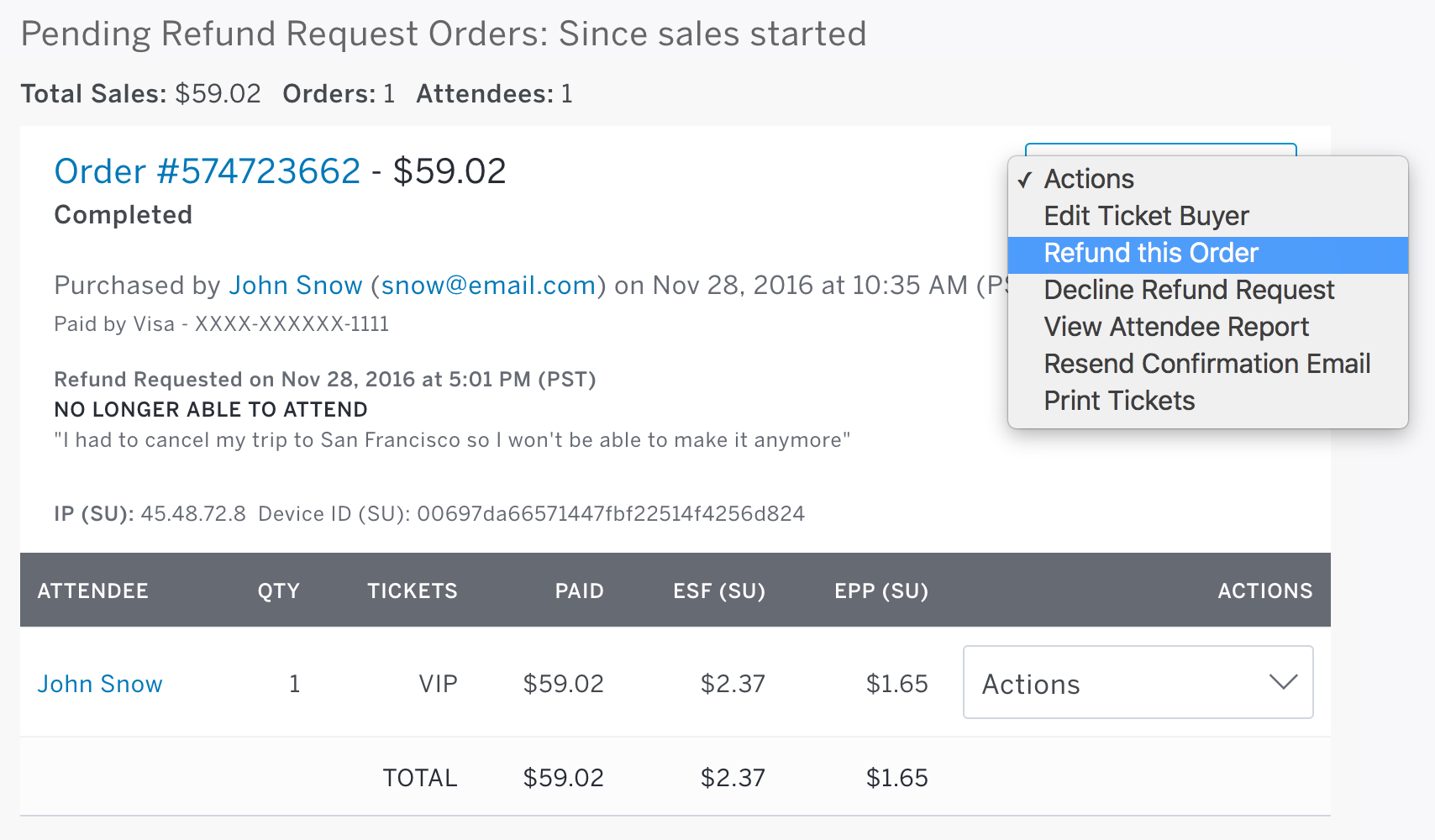 Note: If you're using PayPal for payment processing, you'll be redirected to PayPal to complete the refund at this point. Any refunds you initiate in your PayPal account automatically update orders in your Eventbrite account.
5
Choose a full or partial refund.
You can choose which attendees to refund (some or all) as well as whether to issue a full refund (the default) or a partial refund by adjusting the amount on the Refund Amount column.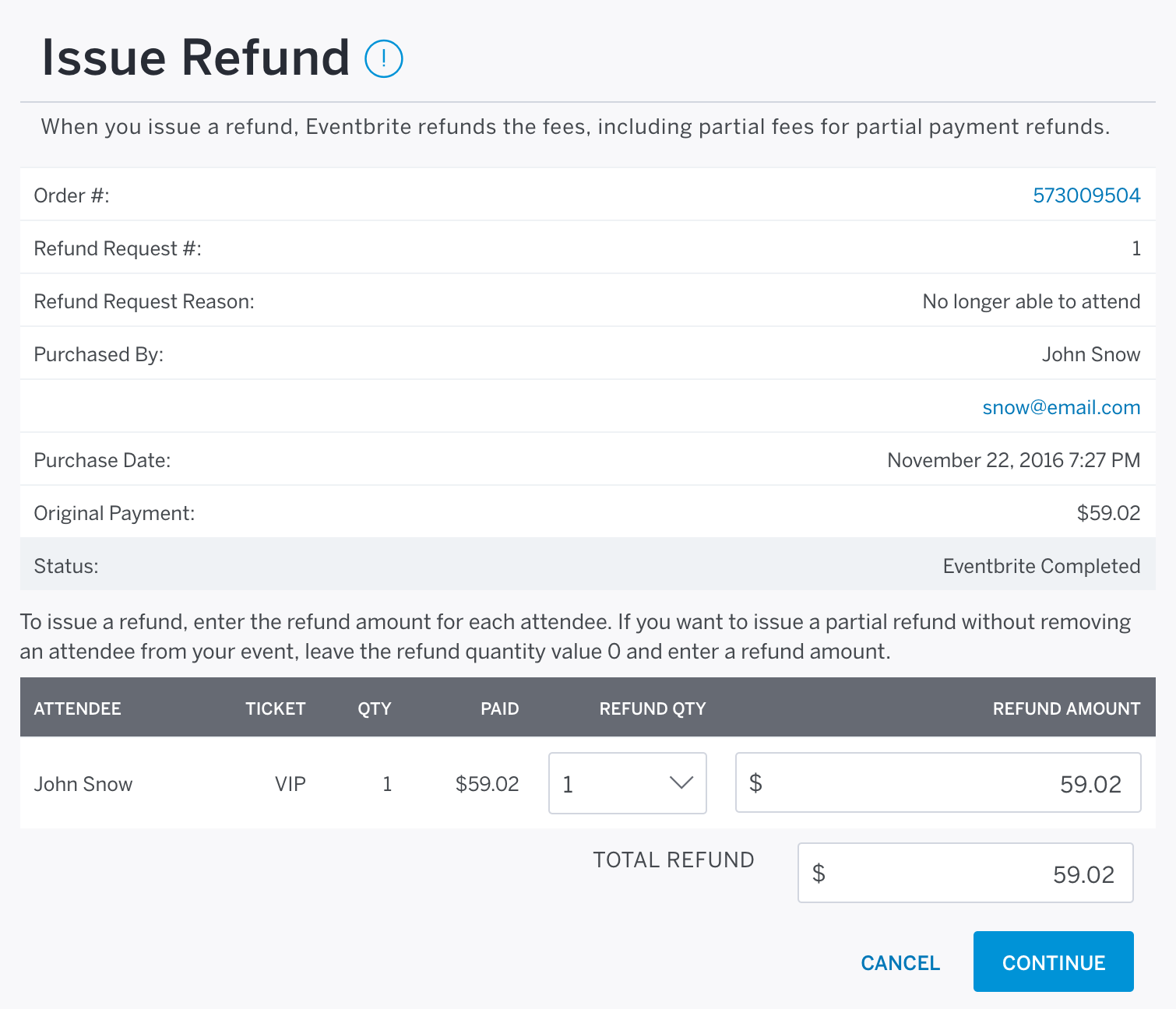 6
Add a note to the attendee.
A message in the Note to Buyer text field will appear in the email the attendee automatically receives when the order is refunded.
We especially recommend including a note if the attendee didn't initiate the refund request or to explain why you're issuing a partial refund.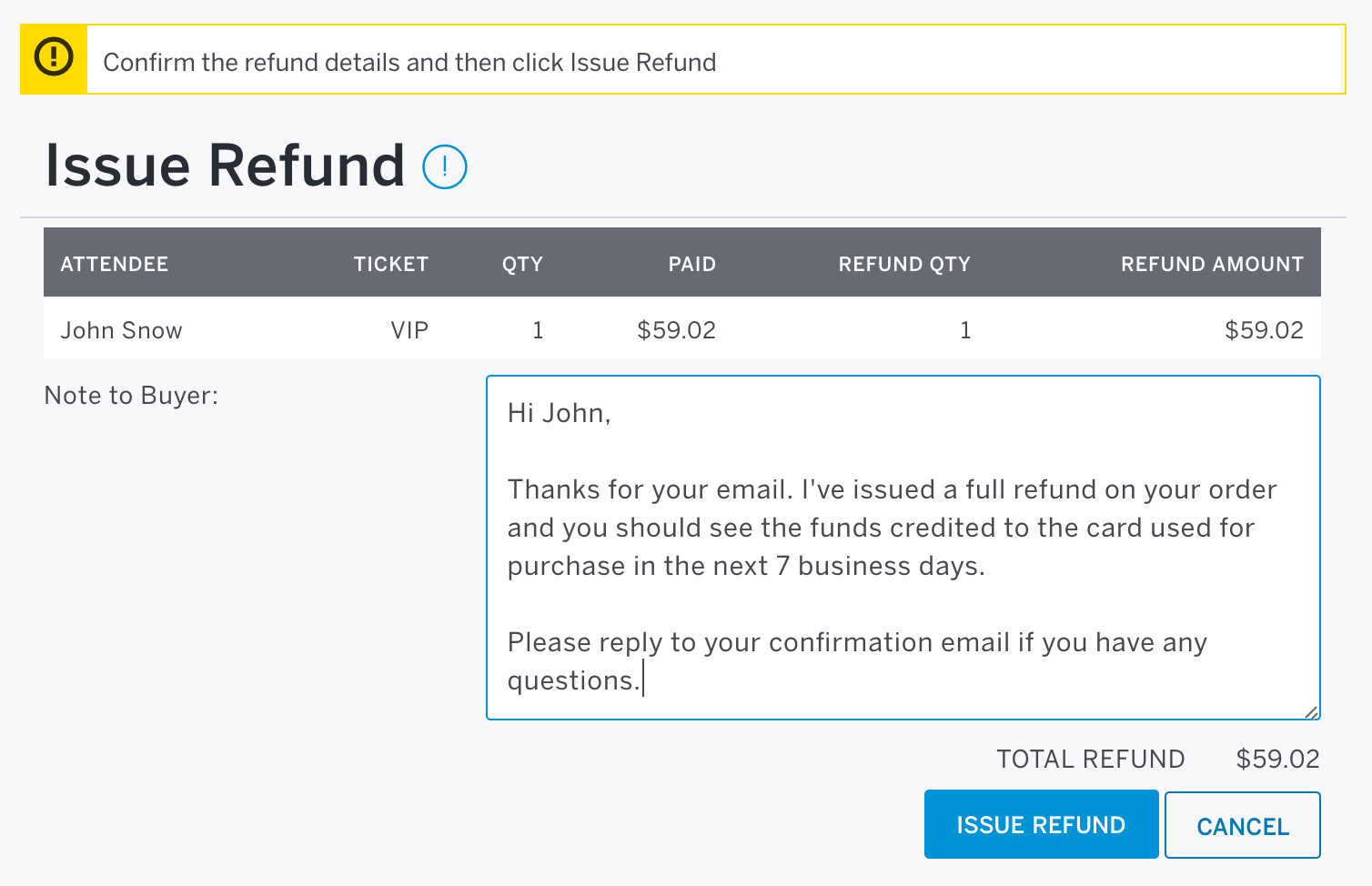 7
Click Issue Refund to finish or Cancel to restart.
When you click Issue Refund, your attendee will automatically receive an email notification that they've received a refund.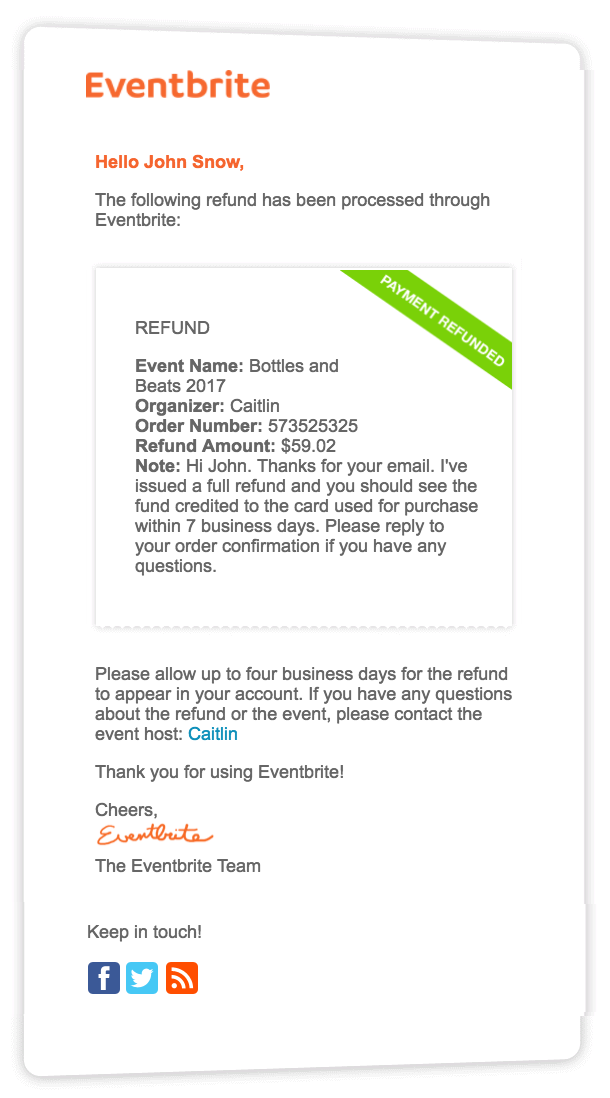 Note: For orders completed using our At the Door iPad app, please allow 24 hours after your order is processed to issue refunds.
8
See refunds in reporting.
The Orders report and Attendee Summary for your event will be automatically updated. Your refunded attendees/orders will be viewable in the Refunded/Canceled orders list on the Orders report.
A full refund will have an orange bar to the left of the order, and a partial refund will be a yellow box. Both will show the fee breakdown.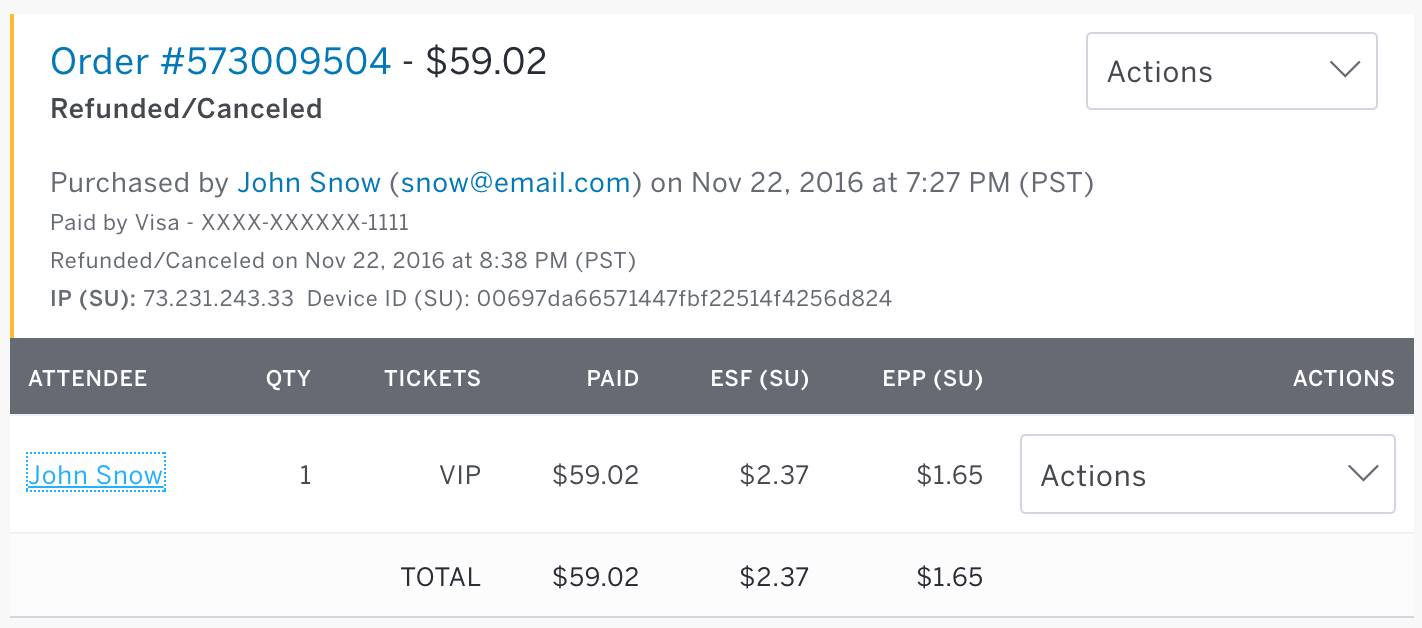 9
Check your refund request settings.
By default, attendees see the option to Request a Refund from their order details, which sends you an email alert. If you want to disable this option, you can customize it on the Optional Settings section of the Order Form page (part of Modify Order Options). We always recommend stating your refund policy as part of your event page description.