List attendees on event page
Updated: Aug 20, 2013
People can see who is already attending
Include answers to custom questions in attendee list
Good for conferences, seminars, meetings, etc.
2
Next, click Design in the upper left. Select Display Attendees and make sure to Save your changes.

3
Once the Display attendees option is selected, a Display Attendee Information window will open. Here you can select all the information about each attendee that you'd like to display on your event page.
Note: You can only display information you've chosen to collect from your attendees at registration. Click here to learn more about how to choose which information to collect from your attendees.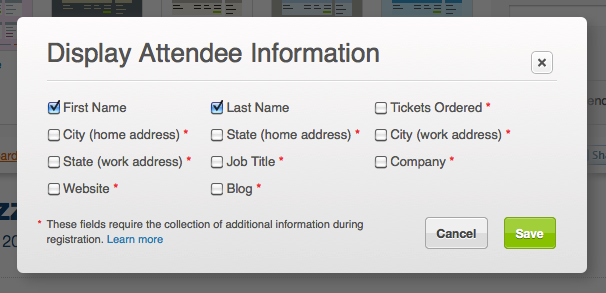 4
Click Save in the upper right to save your changes. A real-time list of confirmed attendees will now appear on your event page, below your event details!