RSVP tracking
Updated: Jul 05, 2013
Invitees can respond Yes, No or Undecided
View responses on Manage Invitations screen in Manage page
You must enable the RSVP option for each round of invites you send
Note: By default, the RSVP option will be turned off, and your invitees will only see an Attend button when they open your email invite. You must enable the RSVP option for each round of email invites that you send out in order to give your invitees the option to respond Yes, No or Maybe. See below for instructions on how to enable the RSVP option!
1
Once you've created and published your event page, click on the title of your event on the My Events page. Then select Email Invitations from the features menu on the left side of the Manage page for that event.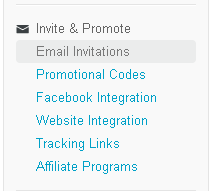 2
Click on Customize at the top of the preview invite.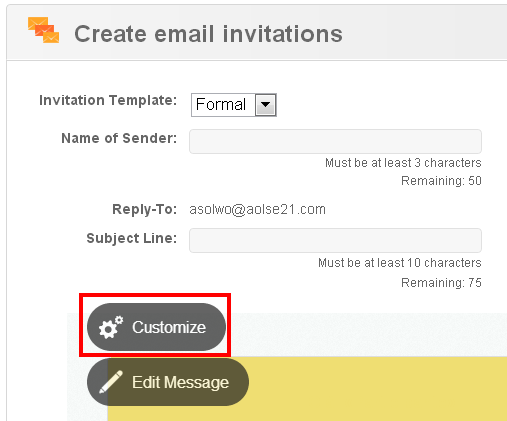 In the Customize Invitations window, select the Request RSVP option and click Save.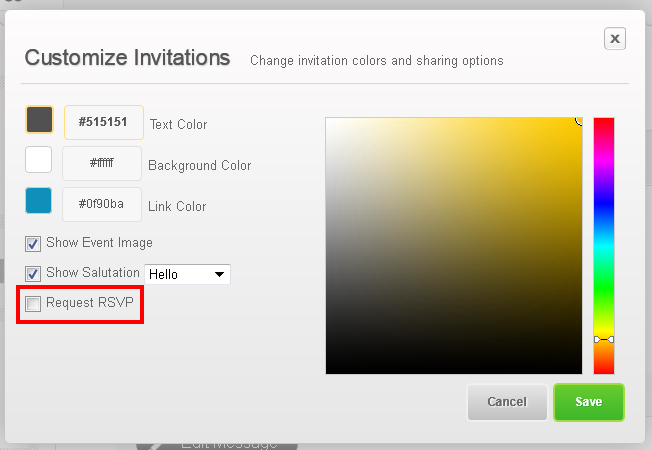 After you've enabled the RSVP feature as described above, you can further customize, then send, your email invites.
3
When your invitee receives their email invite, they will have the option to respond Yes, No or Maybe.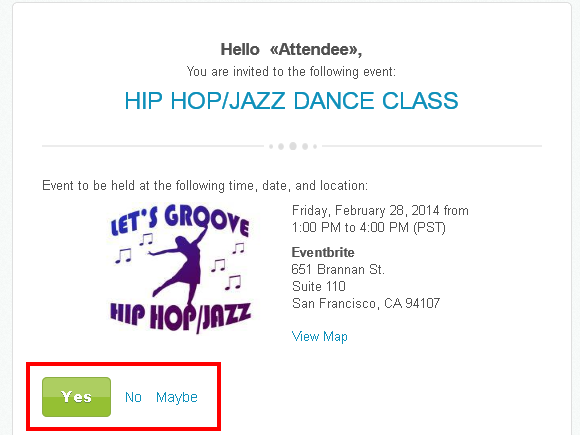 Once the invitee clicks on their response in the email, they will be taken to your event page, where they will then make their selection--Yes, No or Maybe--and either click Register (for free events) or Order Now (for paid events) if the response is Yes, or RSVP Maybe or RSVP No. If the attendee chooses No or Maybe, they will have the option to include a message that will be visible only to you.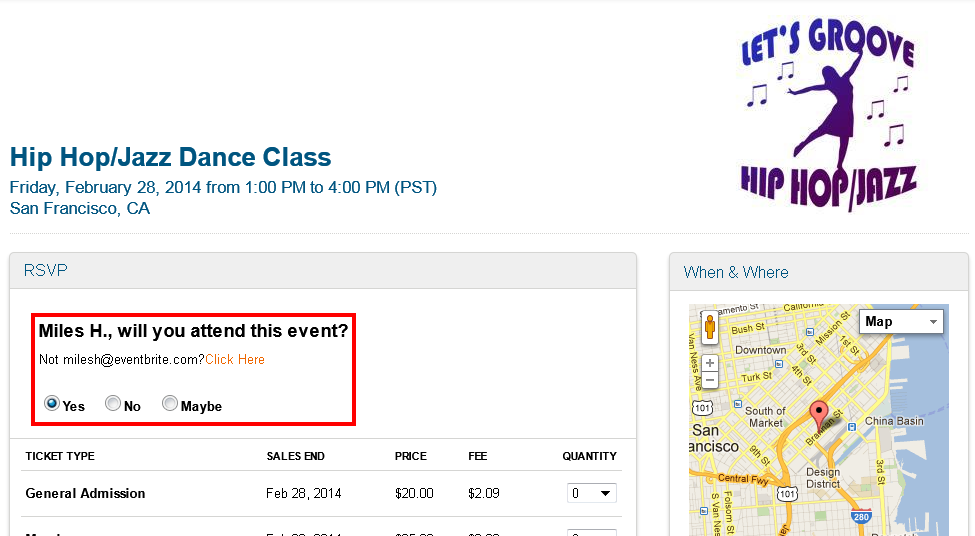 4
To view the RSVP responses for your event, as well as any messages your invitees have included with an RSVP of No or Maybe, click on Manage Invitations on the top-right side of the Email Invitations page for your event.
You will see all of your RSVP responses for your event.