Multi-user account access
Updated: Sep 17, 2012
Give account access to subusers
Control access to events, actions taken and emails received by subusers
Subuser emails cannot already be associated with an Eventbrite account
Note: You can only add as subusers email addresses that are not already associated with an Eventbrite account. If you're getting an error message that the subuser you're trying to add already has an Eventbrite account, go here for help.
If you're trying to make an existing subuser on your account the administrator for that account, click here to learn how.
1
After logging in to your Eventbrite account, select the Account tab located at the top right side of the page.

2
Click Multi-User Access in the menu on the left. (This option will only appear after you've created an event in your account and saved it or made it live.) Then click Add Email Address to add the new subuser email address.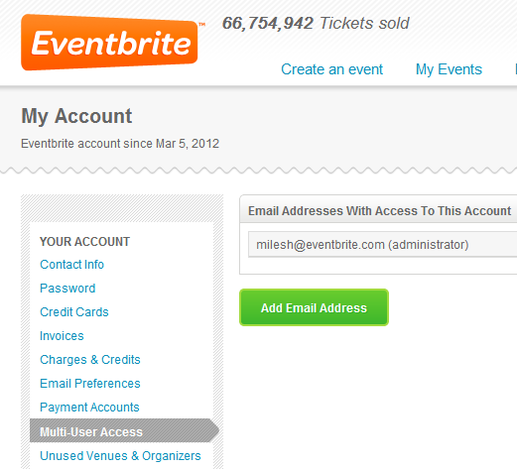 3
Enter the new subuser's email address, which they will use to log in to Eventbrite. Then indicate the level of access and permissions you want to give this subuser. By default, they will be able to access all events, perform any action and will receive all emails--though you can customize these parameters as you wish.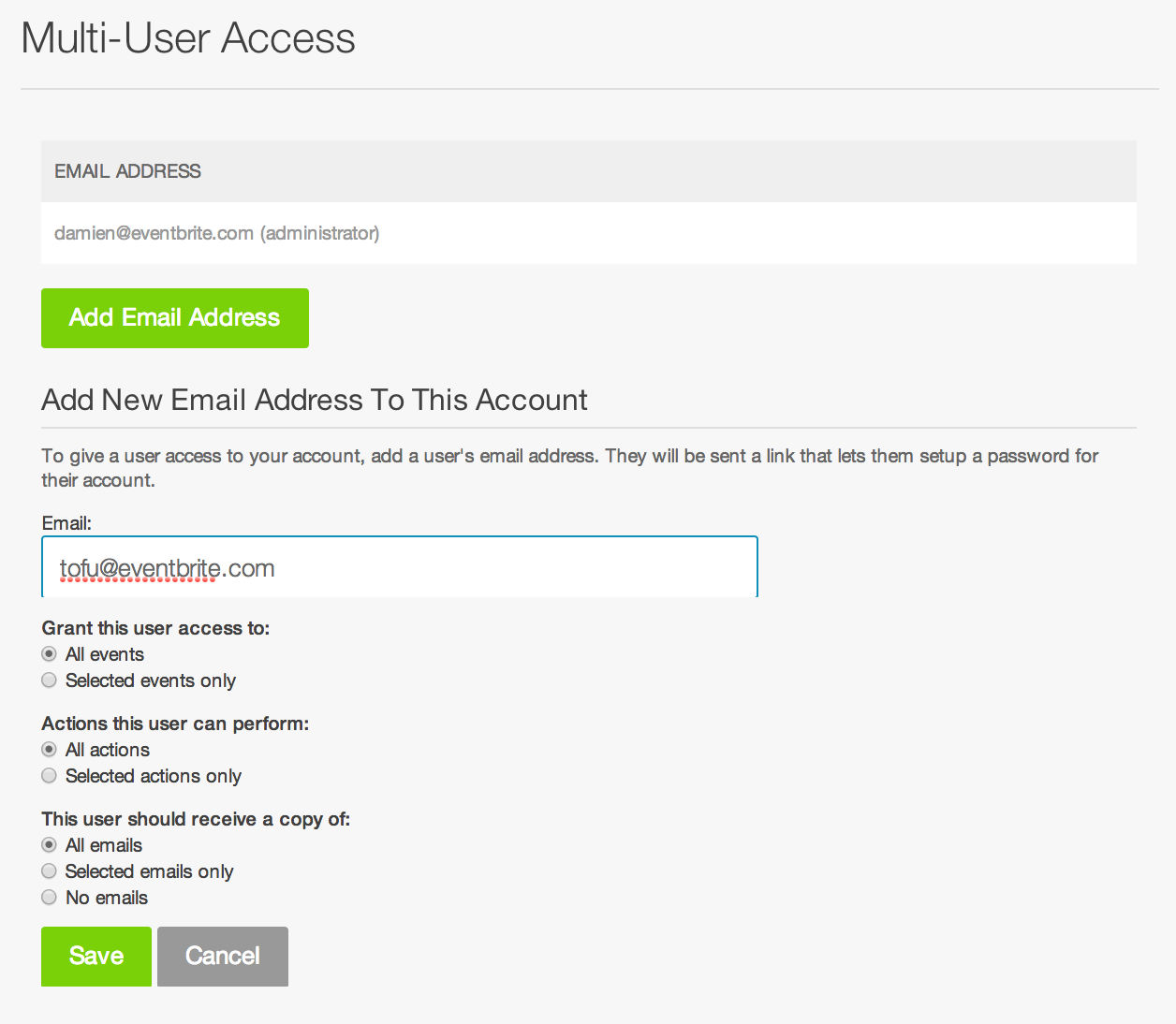 4
Once you click Save, you will see a message indicating that the subuser has been added, and their email address will be added to the list above of email addresses with access to your account.
At this point, an email with a link to set a password for their new subuser account will be sent to the new subuser. They will be able to log in to your account once they click the link in the email and set a password.