Images for event page
Updated: Aug 20, 2013
Paint a picture of the event experience
Showcase sponsor logos
Include one or more images
Tip: The maximum file size of an image to be uploaded into the Event Details section is 1 megabyte. If your image is larger than this, first use an outside image editor to decrease its size, then follow the steps below to insert it into your event page. The Event Details section is 609 pixels wide, so you'll want to make sure that any image you upload is no wider than this (though it can be any height).
1
To get started, first sign up for a free Eventbrite account or log in to your existing Eventbrite account and create an event.
If you'd like to edit an already-created event, click My Events at the top of the screen and then click on Edit to the right of your event's name.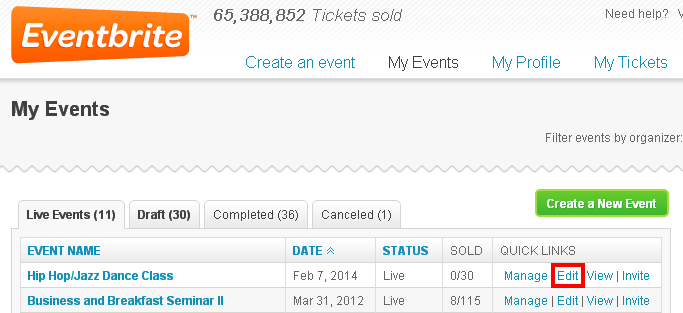 2
In Step 1: Add your Event Details, click the button on the toolbar that has a picture of a tree. (It will say 'Insert/Edit Image' when you position your cursor over it.)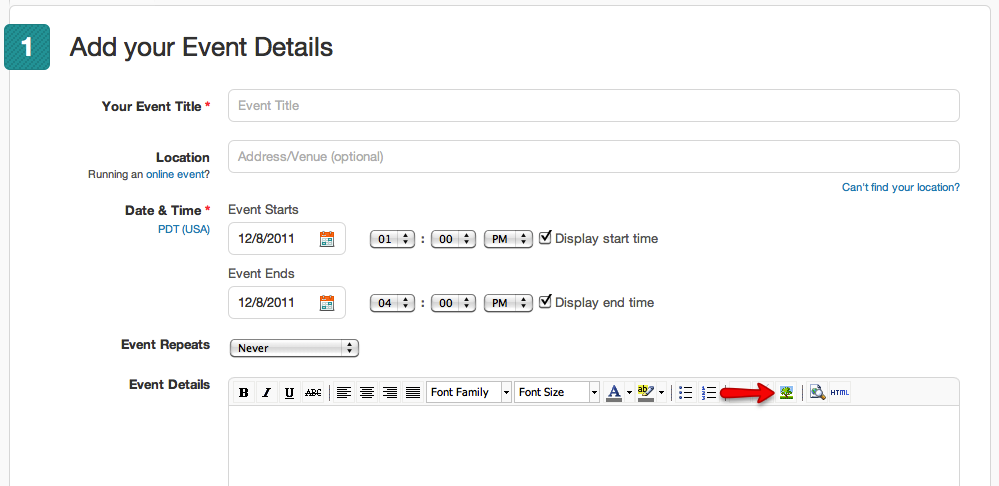 3
In the pop-up window labeled 'Insert/Edit image,' click the orange Browse button.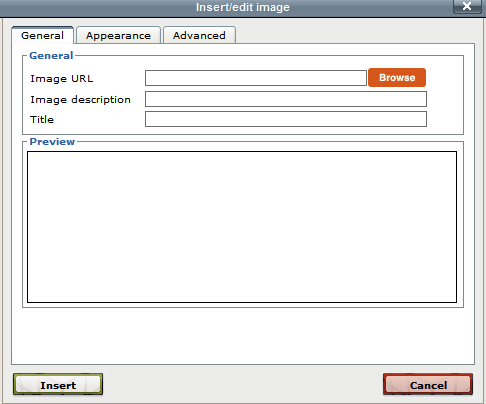 4
In the next pop-up window, labeled 'Tiny Browser,' click the gray Browse button.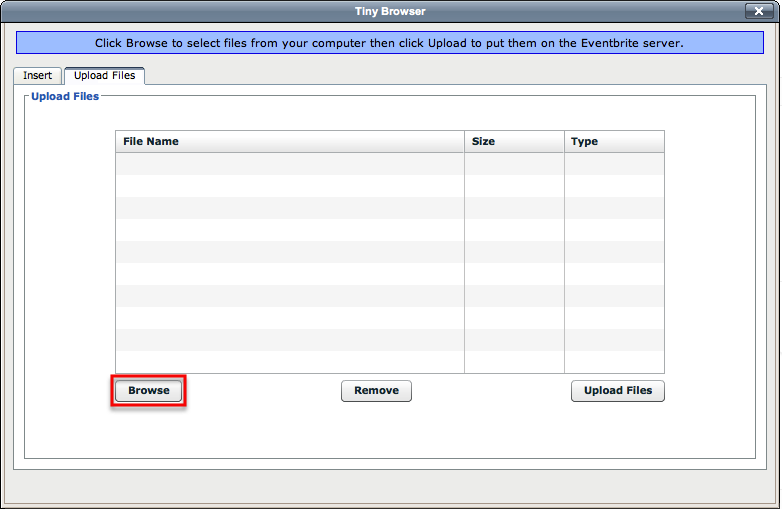 5
Find the image on your computer that you want to add, select it, and click Open.
6
The name of your image file and its size and type should now be showing in the 'Tiny Browser' window. Click Upload Files.
7
On the next screen, find your image among those that you have uploaded and click on it. Your image will appear in the Preview section of the 'Insert/Edit Image' window. Click Insert.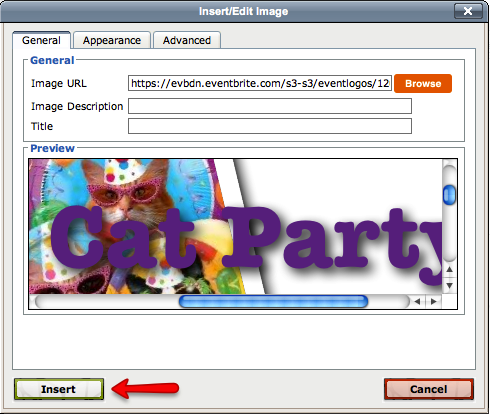 Note: If an "Image Description" isn't included for your image, a warning message will prompt you to click "Ok" to insert your image. This message displays because without a description, the image may not be accessible to some users with disabilities, or to those using a text browser or browsing the Web with images turned off.
8
Your image is now in the Event Details box. Well done! You can move the image around by cutting/pasting it within the box. You can also center or align the image by using the text-alignment buttons in the HTML toolbar after highlighting the image.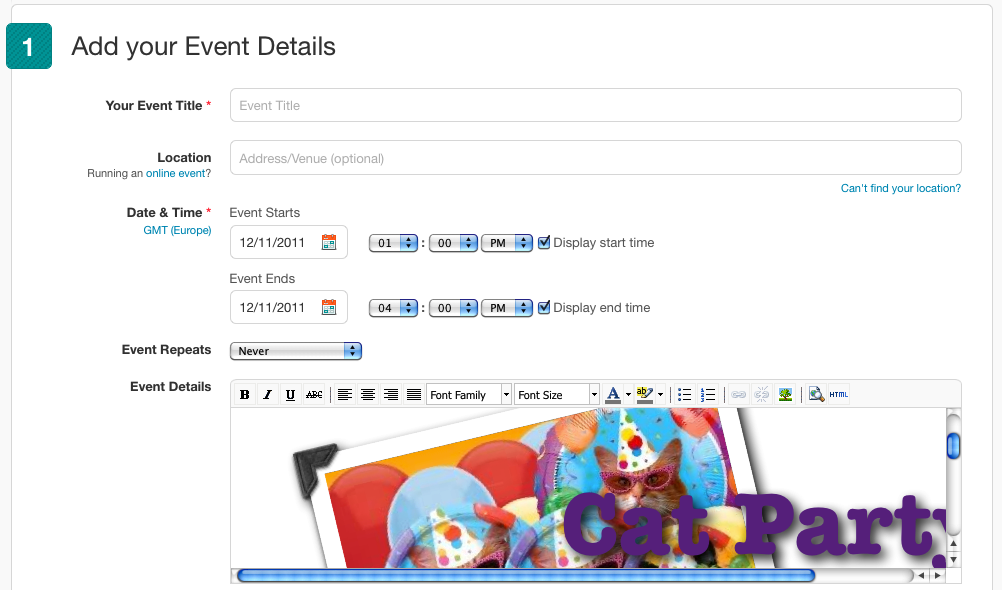 Note: If you want to insert an image that you have already uploaded from your computer into Eventbrite, click on the tree icon in the Event Details box, press the orange Browse button, then select the Insert tab at the top of the 'Tiny Browser' pop-up window. Now, continue from step 7 above to insert the image.
For more information about inserting an image into the custom header and/or footer on your event page, go here.