How to print attendee name badges
Updated: Sep 03, 2014
For events like conferences and networking events, attendee name badges are a great way to personalize the attendee experience. You can generate and print attendee name badges through Eventbrite, or use customization options outside of Eventbrite, like ConferenceBadge.com and mail merges. From your event's Manage page, go to Manage Attendees and select "Name Badges" to get started.
Tip: In order to use the Name Badges feature, you must have Adobe Flash and Adobe Reader installed on your computer.
1
Go to your Manage page.
After logging in and creating an event, click or tap on your event from the My Events page, then select Manage.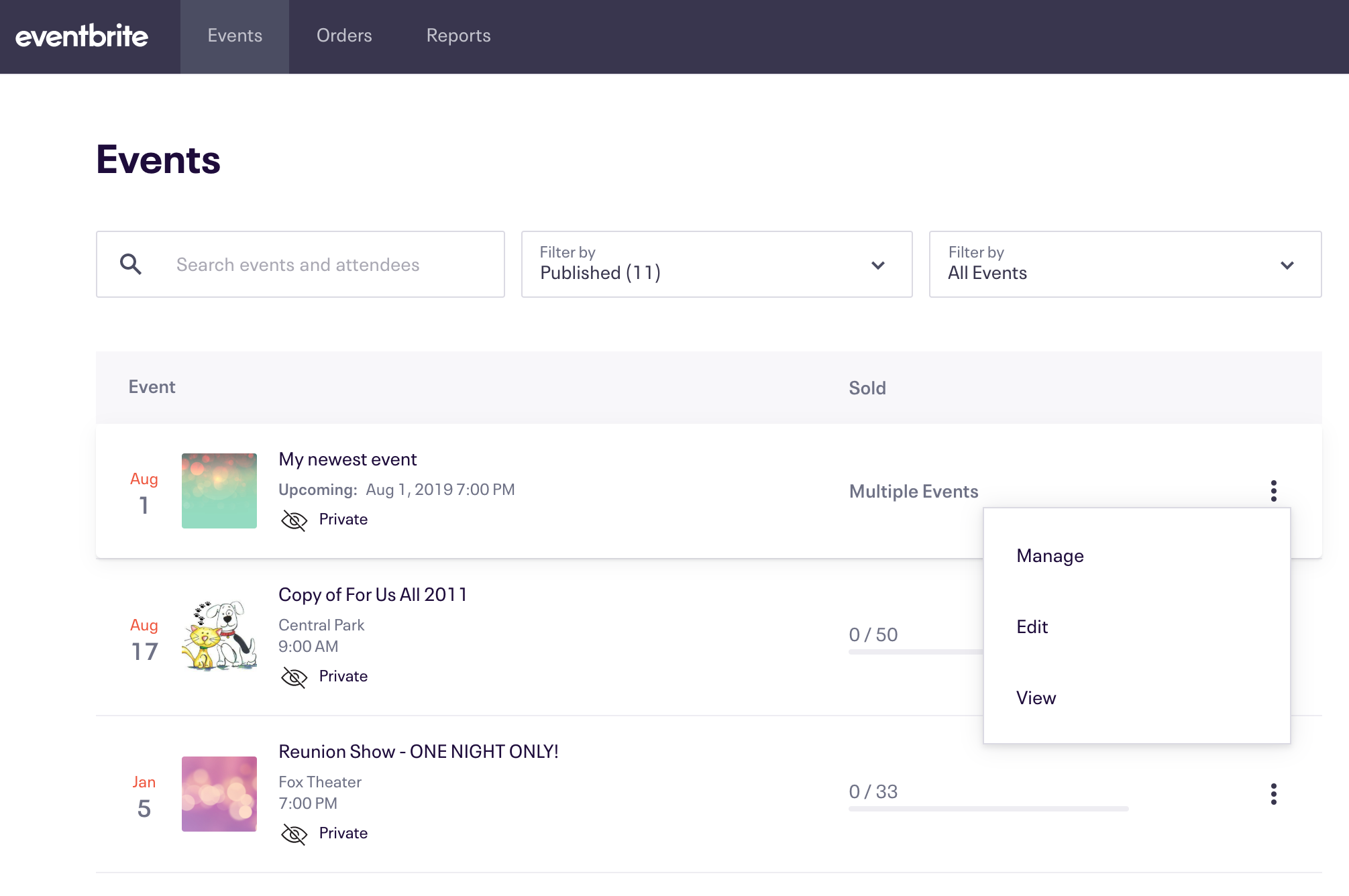 2
Go to "Name Badges" (under Manage Attendees).
From the options menu, scroll to the bottom until you see the Manage Attendees section.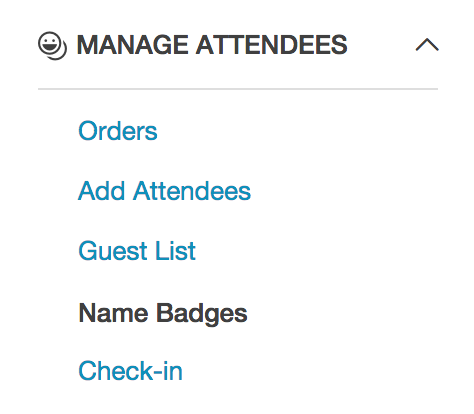 Tip: You must make your event live before the Name Badges option appears under Manage Attendees.
Note: If you're using our new repeating events feature, you can print name badges for attendees of all of the events in your schedule, or a specific event. Just choose a date from the Individual Event Selector at the top of the Manage page.
3
Select the attendees for whom you want to print badges.
You can choose:
- All Unique Attendees
- Specific Attendees: choose names from a list
- Attendees by Ticket Type: attendees who registered for a particular ticket type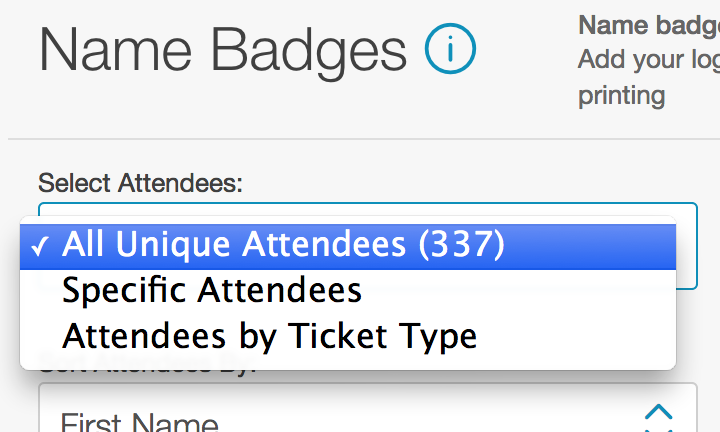 4
Sort your name badges.
Your name attendee name badges will sorted by First Name by default, but you can also choose to sort them by Last Name, Email Address, or Company/Organization.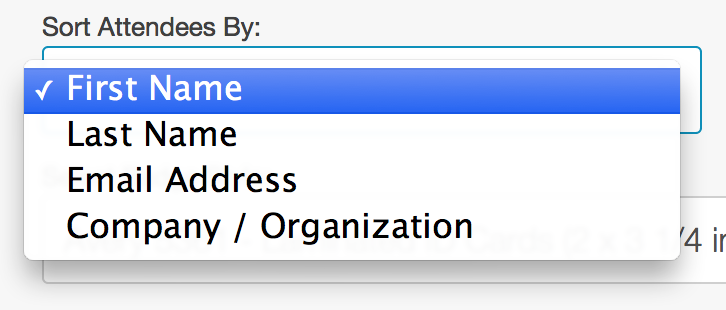 5
Select the Badge Style.
You can choose from a list of the available commonly used Avery badge label templates.

Tip: Go to the Avery website for more information about the different label/badge styles and to order online.
6
Customize the layout of the name badge.
Choose which information should appear where on the badge. You can also change the font and alignment.


Note: You have to have at least one field selected to print badges.
7
Select "Generate Badges."
A PDF file will generate for you to open and print onto Avery badge labels.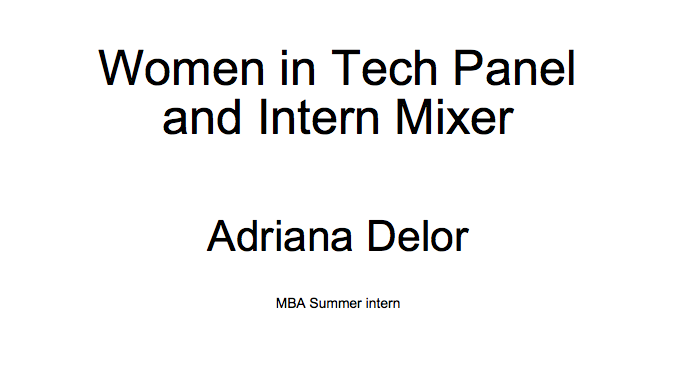 Tip: Use ConferenceBadge.com to include a logo on your name badges. For more information on this name badge tool, check out our partnership page or take a look at our blog post.
Pro Tip: Use the Mail Merge feature in Microsoft Word to further customize name badges. To run a mail merge, first export an Attendee Summary report to Excel to use as your data source, and then run the mail merge in Microsoft Word.