How to manage (and resend) event invitations
Updated: Jul 15, 2014
You can manage and even resend event invitations by returning to your event's Invite & Promote section (part of Manage). Just go to "Email Invitations" and copy an invitation to resend it only to guests who haven't responded.

Note: The Manage Email Invitations page will not appear under Email Invitations until you schedule or send out email invitations. In Manage Email Invitations, you'll see a status for each of your recipients.
How to see the status of invitations
1
Go to your Manage page.
After logging in and creating an event, click or tap on your event from the My Events page. Then select Manage to go to your Manage page.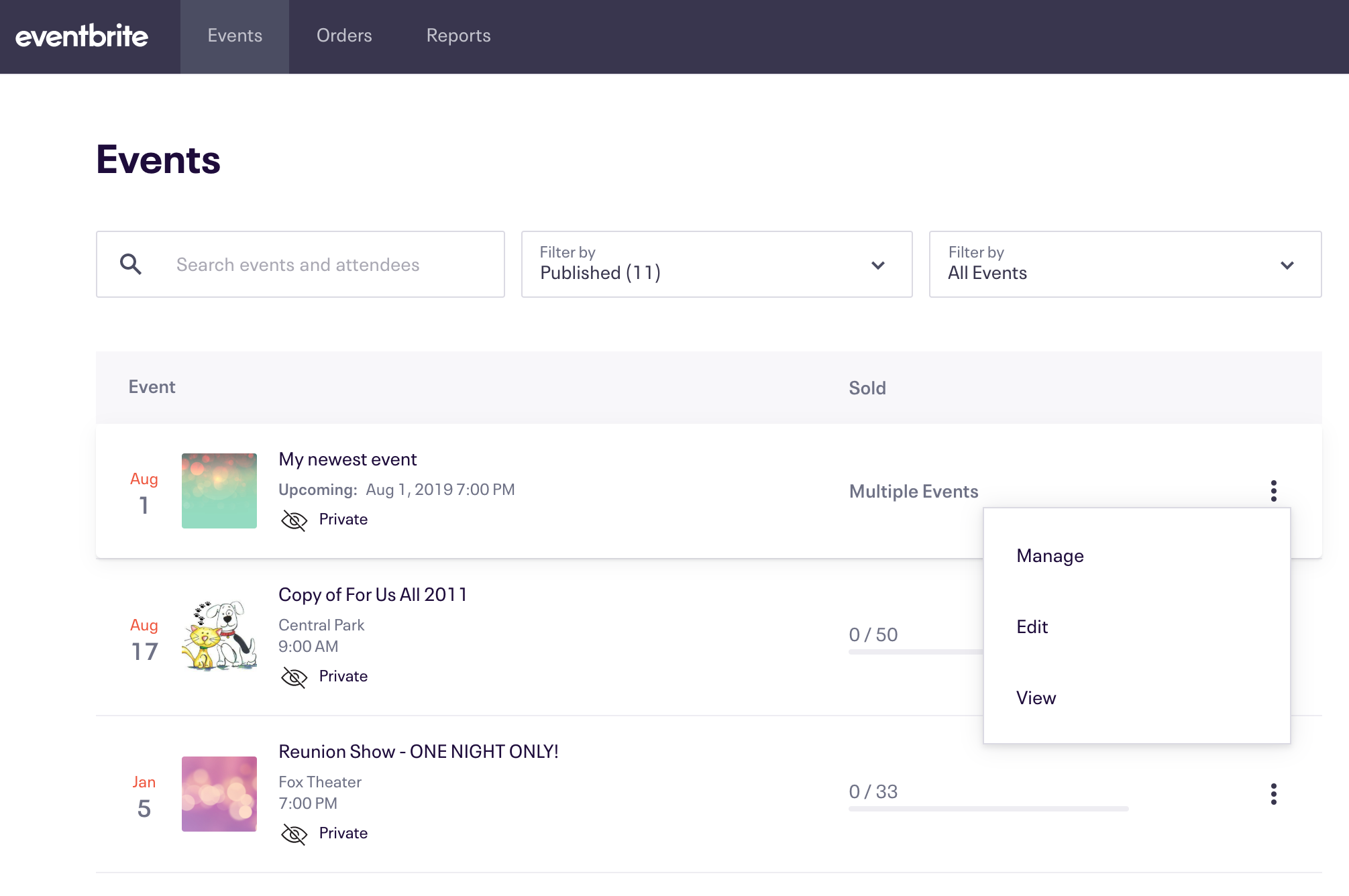 2
Go to Email Invitations (under Invite & Promote).
You'll be taken to the Manage Email Invitations page.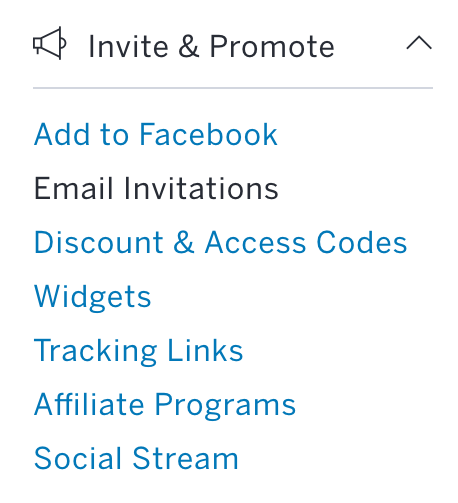 3
Select "View Status."
You will see one of a number of statuses next to each of the email addresses you've sent an invitation to (under Status). If you've enabled RSVP tracking, you will see RSVP statuses under Attending?.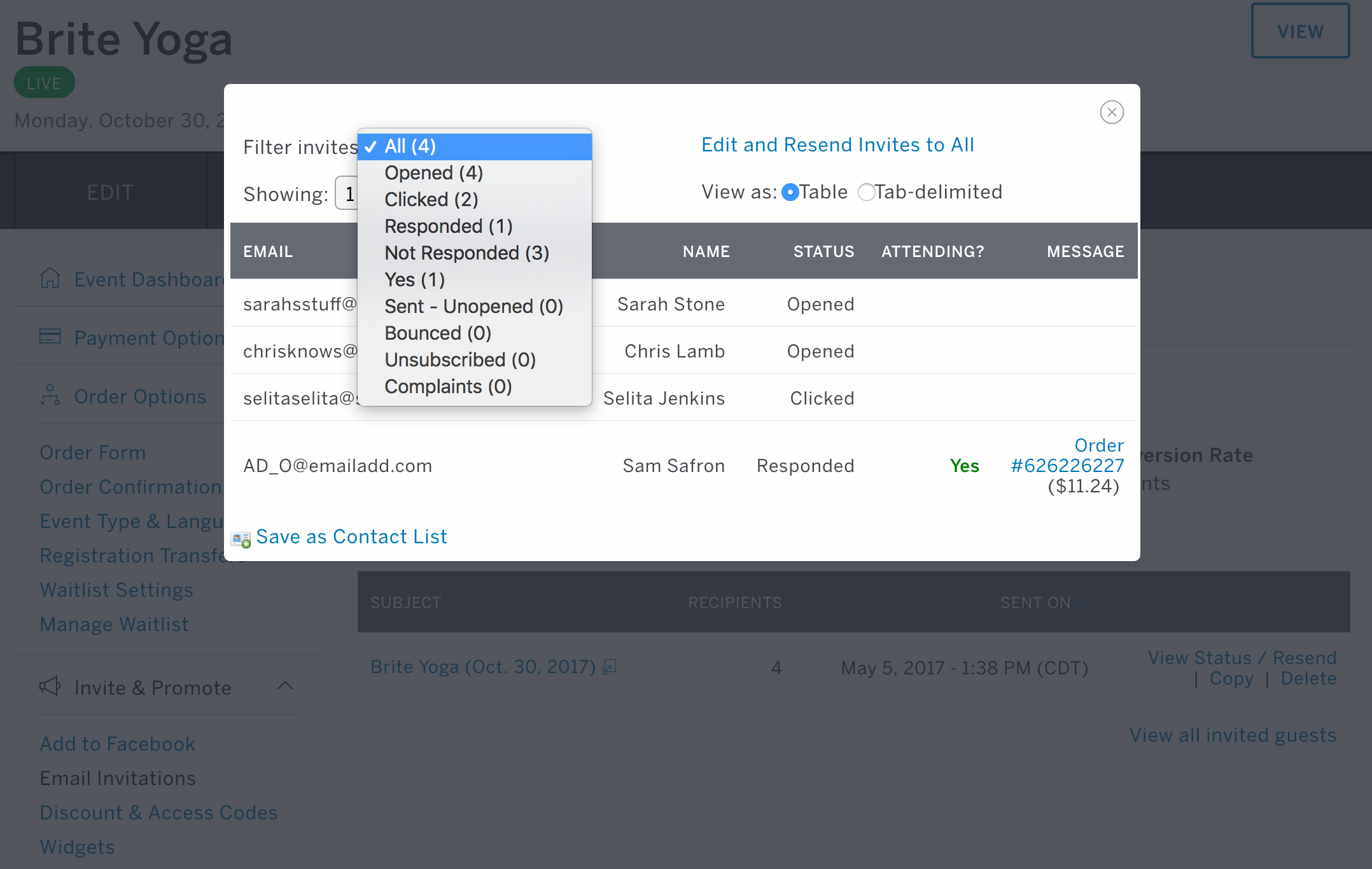 Note: It's important to keep your contact lists updated. If any of your contacts' email addresses have a status of Bounced, Unsubscribed, Complaint, or Undelivered/Blocked, please be sure to delete those contacts from all of your contact lists before sending out any more invitations to your events.
How to copy an invitation
1
Select "Copy."
Find the invitation you'd like to resend and select the Copy link.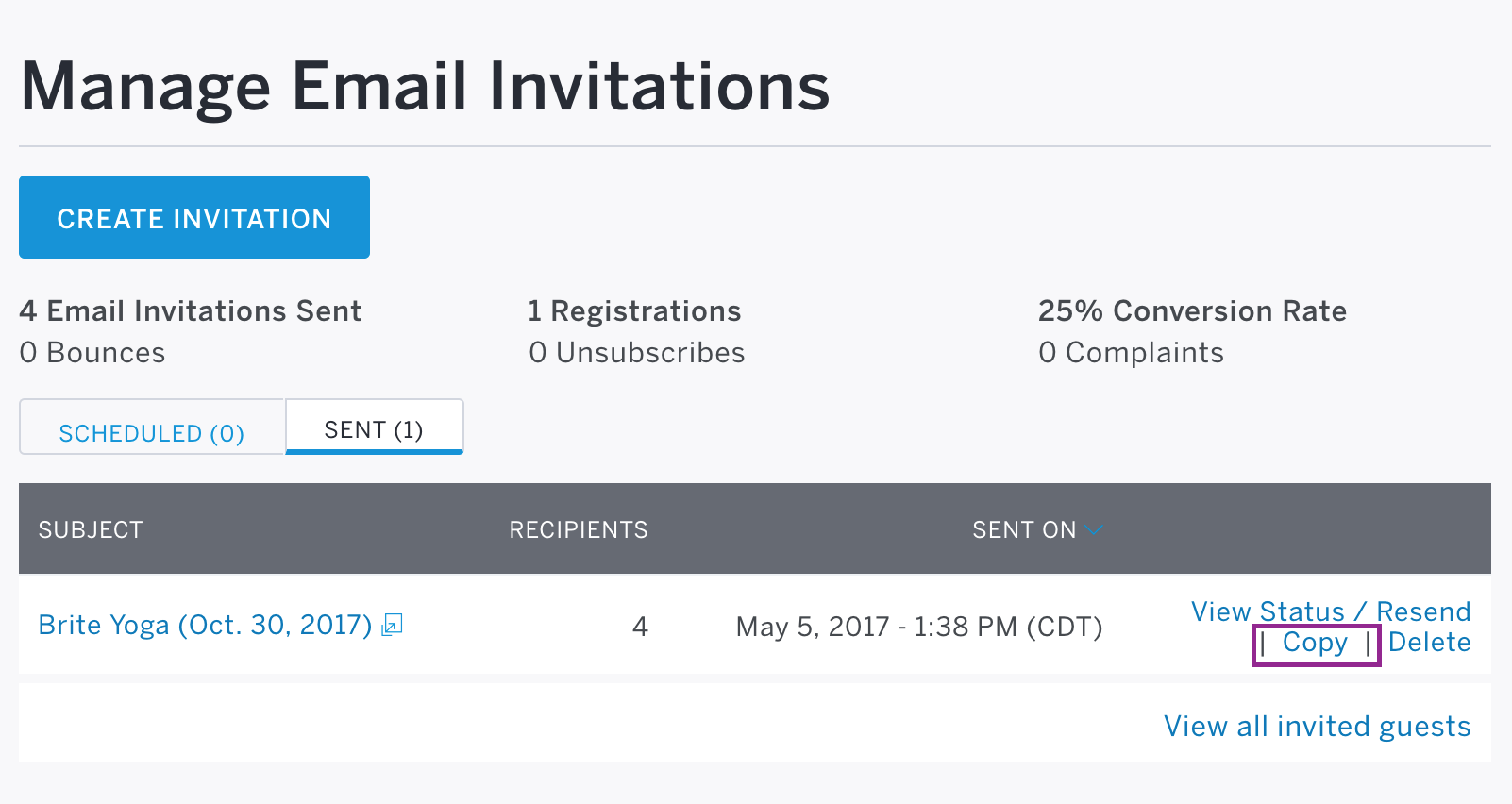 Tip: You'll be able to edit your invitation before sending it to more invitees.
2
Select "Add Guests."
The Add Guests button is located in the Who should come? box.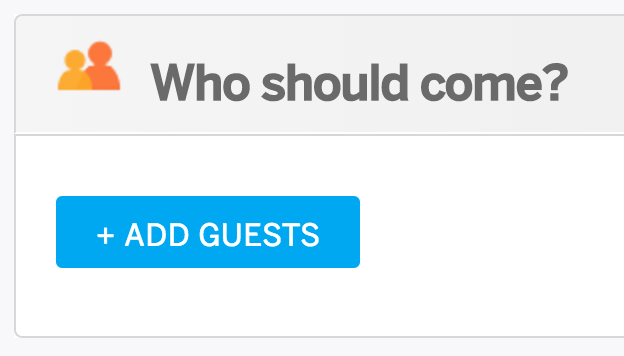 3
Choose who you'd like to send invitations to.
You can import contacts from existing contact lists, upload emails from Excel or other files, manually add in guests, or import emails from Gmail.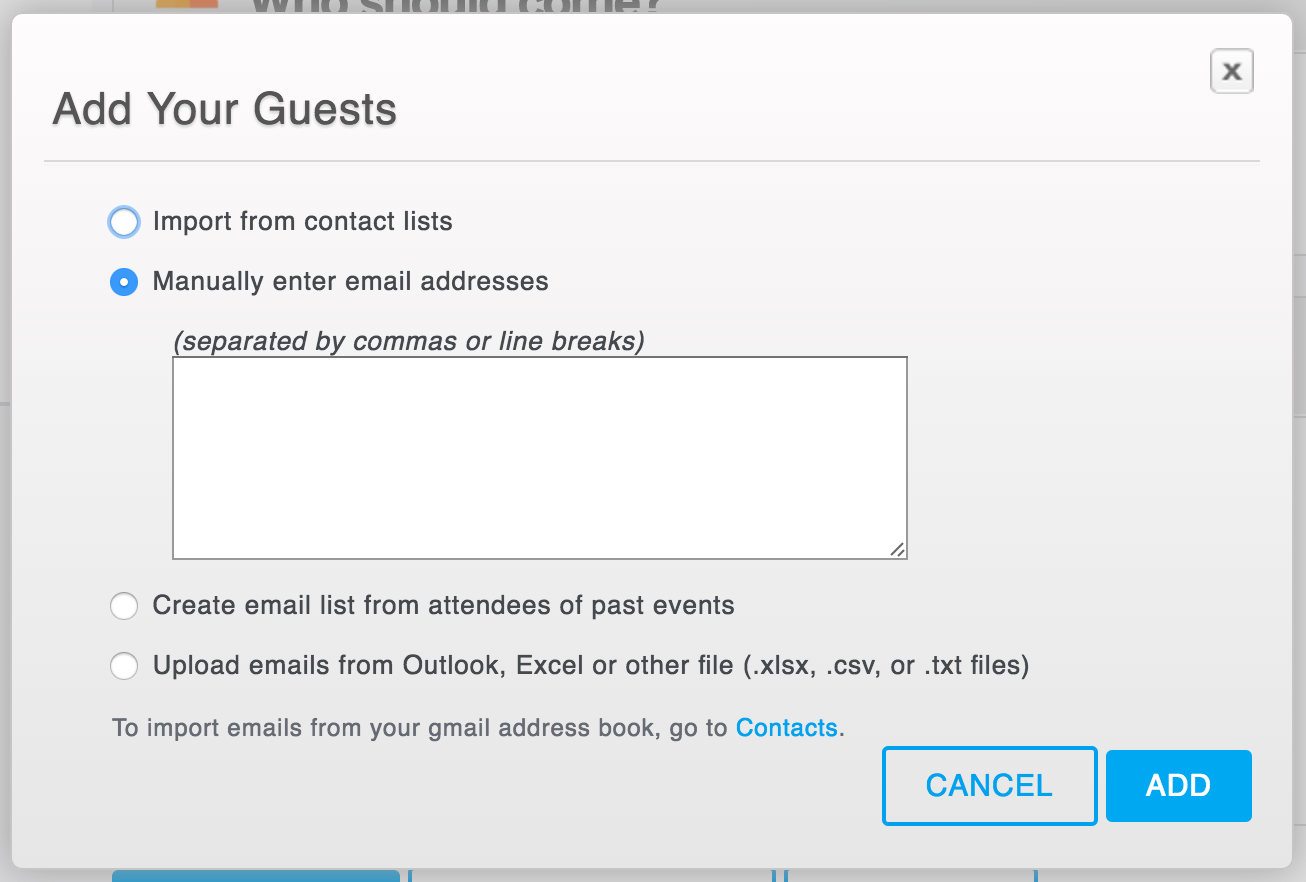 4
Send your invitation "Immediately!" or "Save and Schedule" to send later.
You have four options of when to send an invitation:
1. Send immediately
2. Send on a specific date/time
3. Send on a date/time in relation to the event start date
4. Save the email invitation as a draft and send it later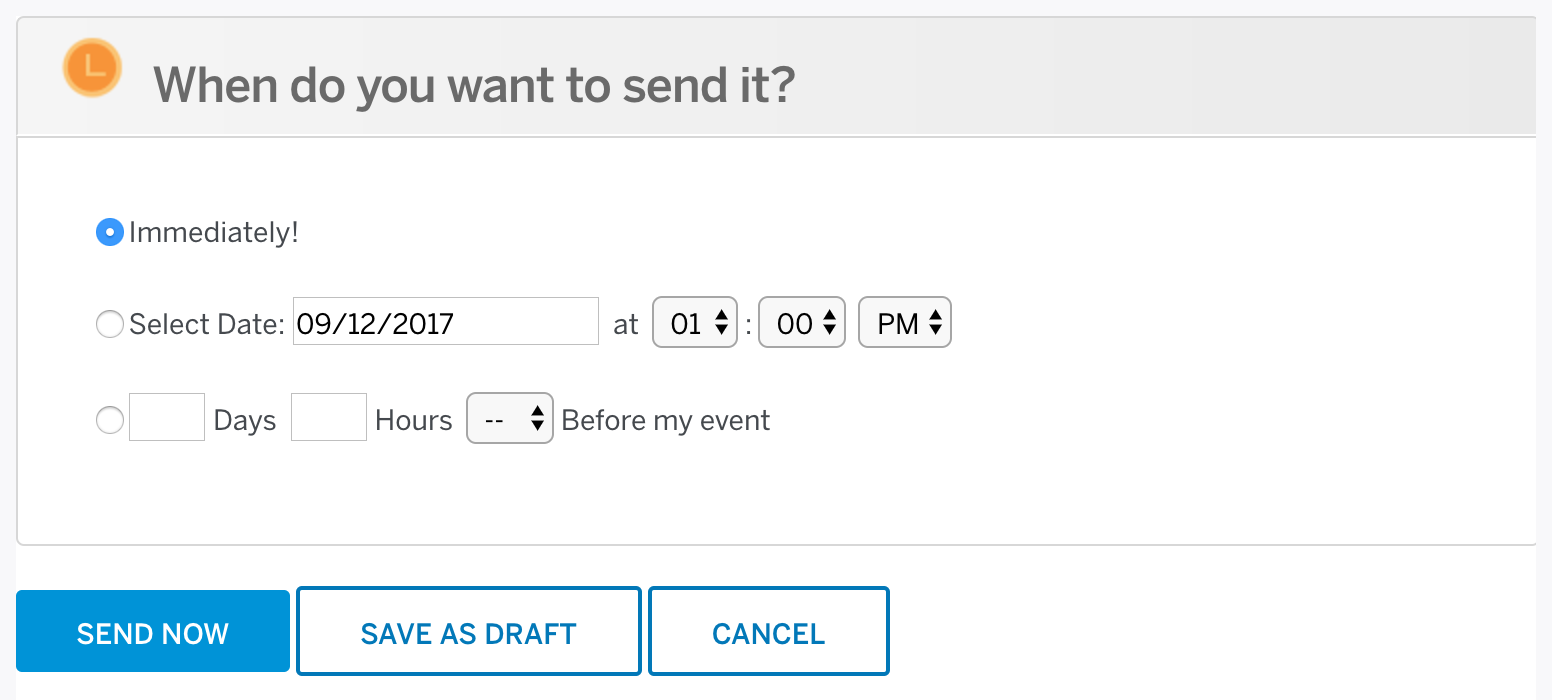 Pro Tip: Before sending to your recipients, send yourself a test invitation using Send a test invitation to:. You can either send to the email address that displays or send to an alternate email address.
How to resend an invitation to those who didn't respond
1
Select "View all invited guests."
Select View all invited guests to show the statuses for all recipients of all rounds of invitations.
2
Select "Not Responded" from the Filter invites drop-down menu.
Click or tap the Filter invites drop-down menu and select Not Responded (or another subset of recipients, if you'd like).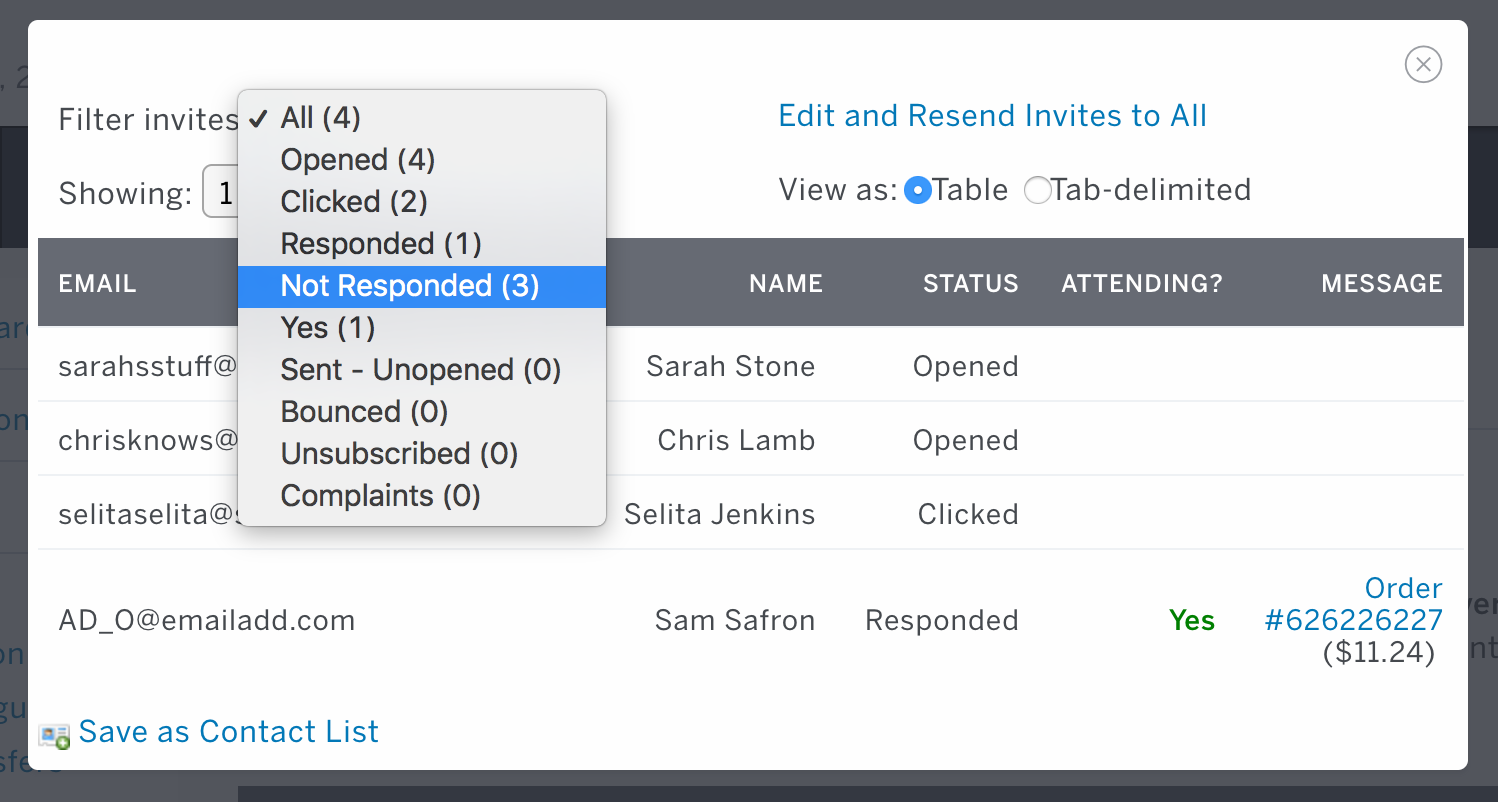 3
Choose "Edit and Resend Invites."
At this point, you'll have the opportunity to edit the invitation and recipient list before sending it out.