Add attendees manually
Updated: Feb 25, 2013
Good for complimentary tickets or for people who have already paid
No fees charged on manually added orders
Sending an order confirmation email is optional
Tip: We unfortunately don't support a bulk-upload feature to add multiple attendees at this time. If you'd like to add multiple attendees, you can add them one by one using the steps below.
1
From the My Events page, click on the title of your event to go to the Manage page for that event. On the Manage page, select Attendee Add from the features menu on the left side of the page.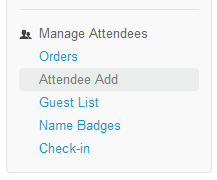 2
Enter the Quantity of tickets for the attendee. The Amount Paid and Total Paid fields will automatically update with the ticket price x quantity, but these fields can also be edited if you need to make special adjustments.
Then enter the Payment Type and any notes you'd like to associate with that order. Select Continue.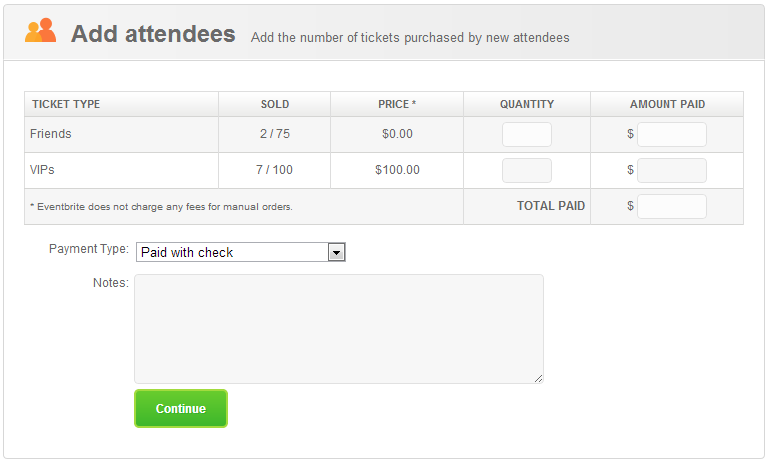 3
On the next page, fill out the registration information for the attendee(s). On this page, there is a checkbox where you can opt to send an order confirmation email to the attendee.
Select Complete Registration and you will be sent to the Orders report, where you can view the details of this order.
Here's a look at an example record from an Orders report.