How to view event data as charts and graphs
Updated: Aug 29, 2014
Eventbrite offers lots of ways to see data about your event visually—including tickets sold, page views, attendance by date/time, and even check-in data. Just go to your event's Manage page, go to Analyze and select "Charts" to get started.
1
Go to your Manage page.
After logging in and creating an event, click or tap on your event from the My Events page, then select Manage.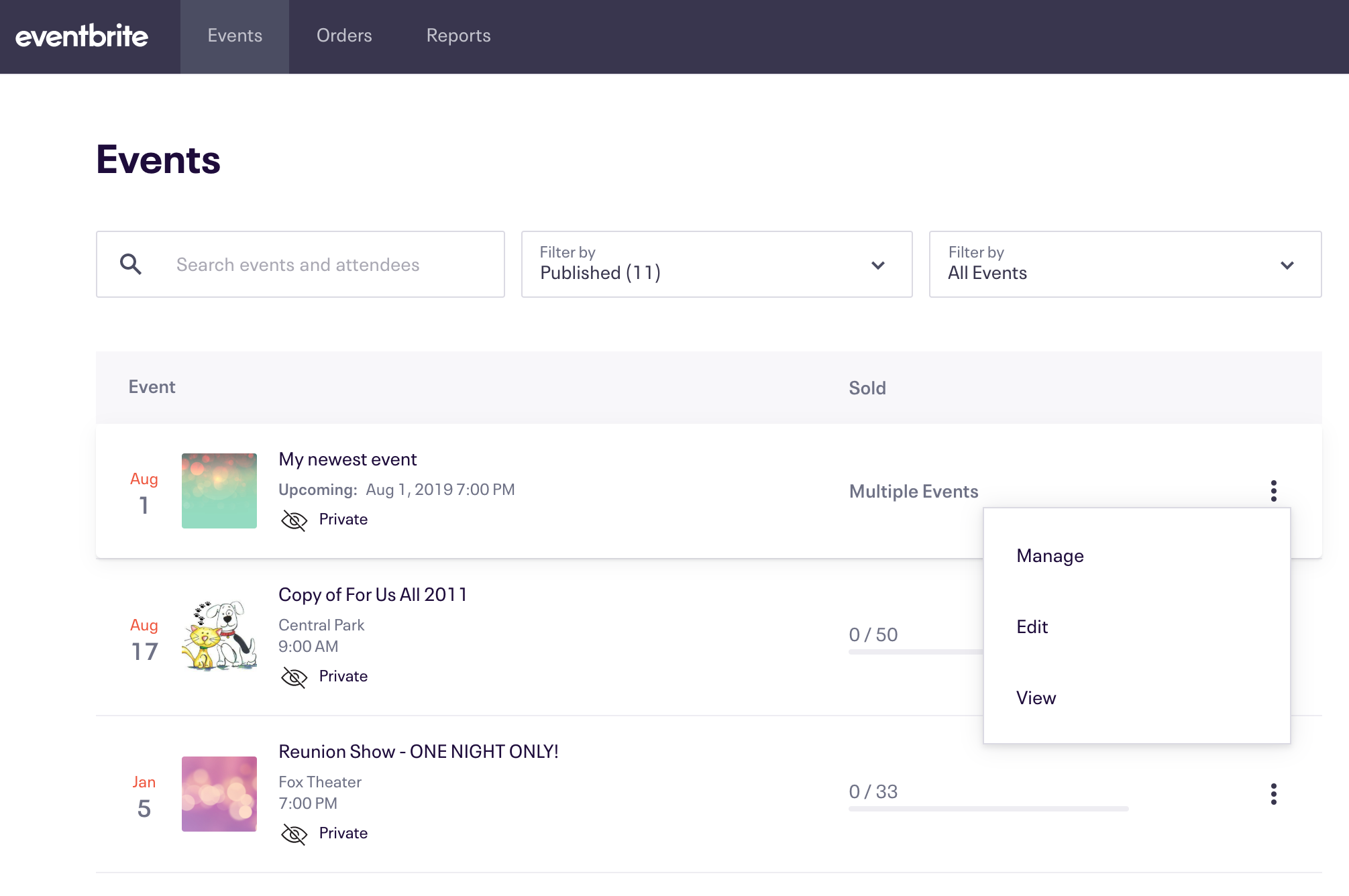 2
Go to "Charts" (under Analyze).
From the options menu, scroll to the middle until you see the Analyze section.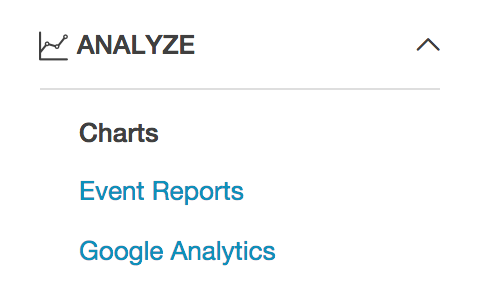 Note: If you're using our new repeating events feature, you can view charts and graphs for one or all of the events in your schedule. Just choose a date from the Individual Event Selector at the top of the Manage page.
3
Select a chart type.
The Page Views option is selected by default, but you can choose another type of chart from the Chart Type drop-down menu (like Overall sales).
Pro Tip: You can use the Eventbrite app for iPhone (or check out Entry Manager if you're an Android user) to check in attendees on the day of your event. Using our apps allows you to collect check-in data that will appear in the Attendance over time and Event attendance vs. no shows chart types.
4
Choose a date range.
You can view charts and graphs for event data collected:
- Since sales started
- This week
- This month
- Custom date range (view event data for custom dates that you select)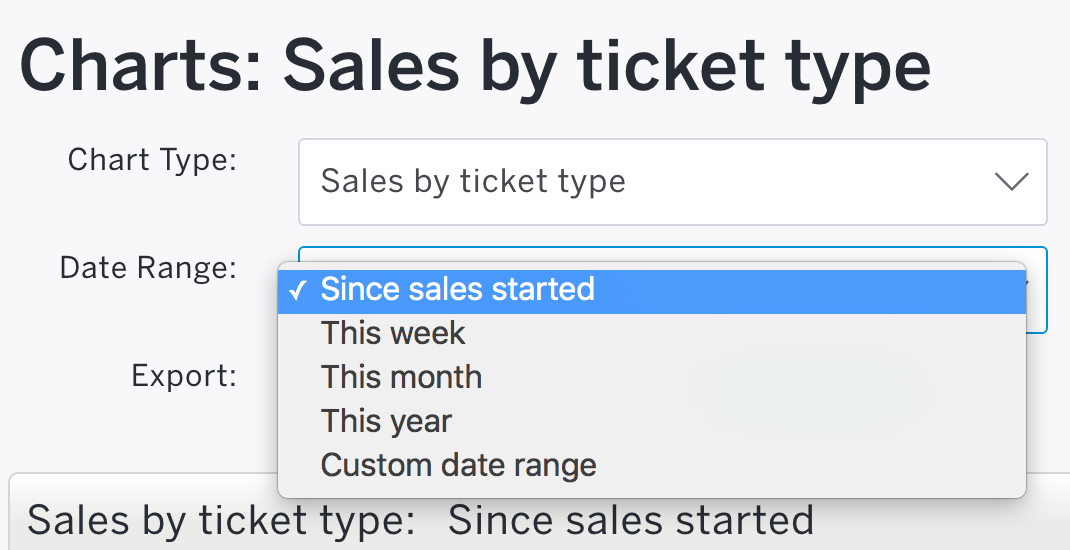 5
View your chart.
Your updated chart will appear below. You can even zoom in and out on your data by clicking and dragging the bar at the top.