Where are my tickets?
Updated: Jul 14, 2015
The easiest way to get your tickets is to find your email order confirmation; tickets are usually attached as a PDF file you can print. Can't find them or not sure if you have an Eventbrite account? Just enter your email at eventbrite.com/gettickets. You can also log into the Eventbrite app or reference the Tickets page within your account. If you think you typo'd your email address, you can check here.
1
Check the confirmation email.
Tickets are usually attached to your order confirmation as a PDF file.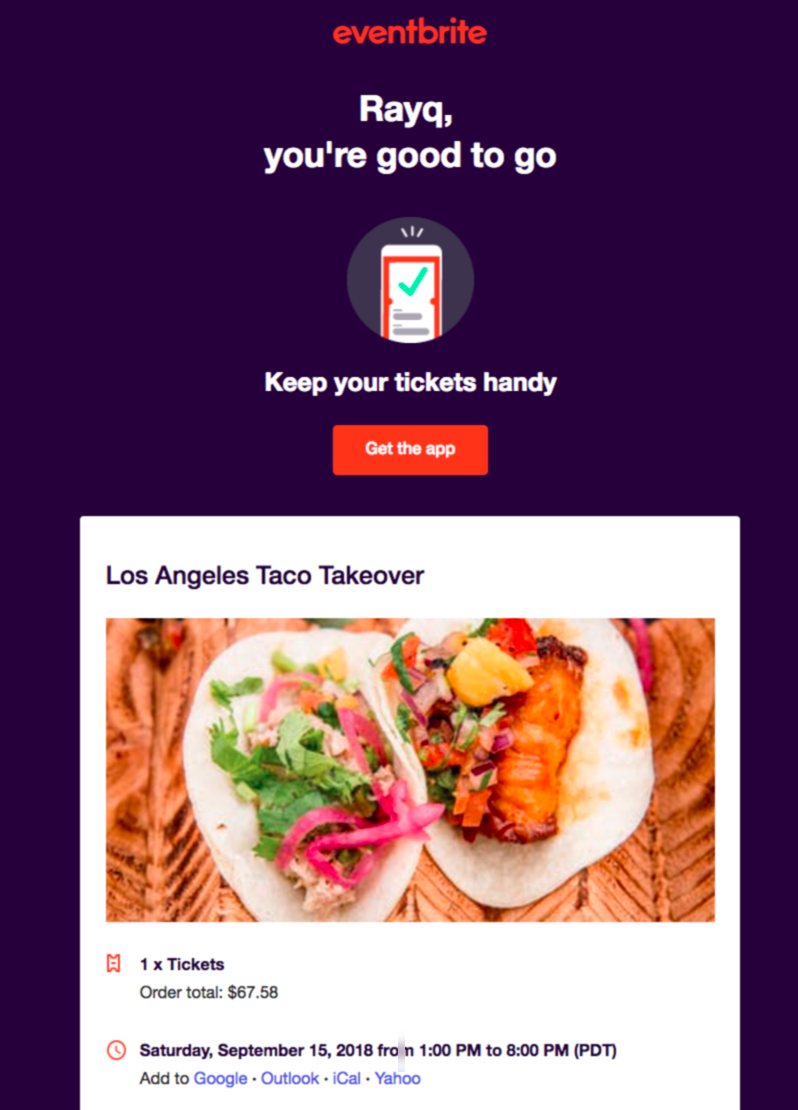 Note: Some event organizers disable PDF tickets since they don't need tickets to check in their attendees so you may not see a file attached to the email or a link to download your tickets.
3
Log in and go to Tickets on Eventbrite.com.
Log in like you normally would, or go here and enter the email address you used at registration to get started, then enter your password.
Tip: If you haven't set a password for your account, we'll send you an email with a link to set your password. If you've forgotten your password, select the Forgot Password? link to reset it.
Access the account menu, then select Tickets. Then find your order (under the Tickets tab) and choose Print Tickets.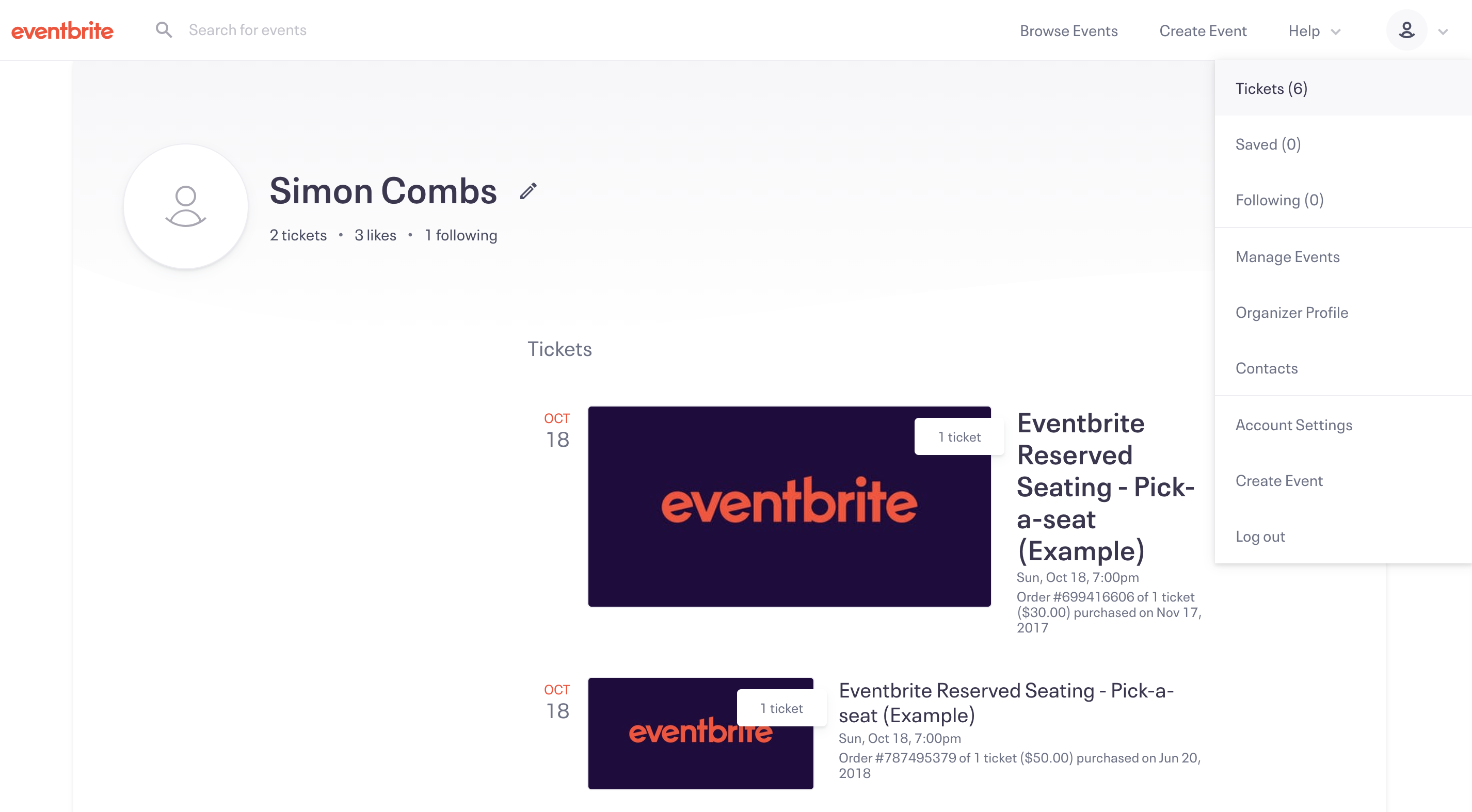 Tip: You can select Manage Order to edit the information on your order, as long as this is allowed by the event organizer.
Pro Tip: If there isn't a Print Tickets button, the organizer disabled PDF tickets and you don't need to print a ticket for the event. Check your order confirmation email and/or the event registration page for event instructions or to contact the organizer with any questions.
4
Go back to the event listing.
If you're logged into your Eventbrite account, you'll see a banner when you revisit the event listing that says, You're going to this event! Then all you have to do is select View your order.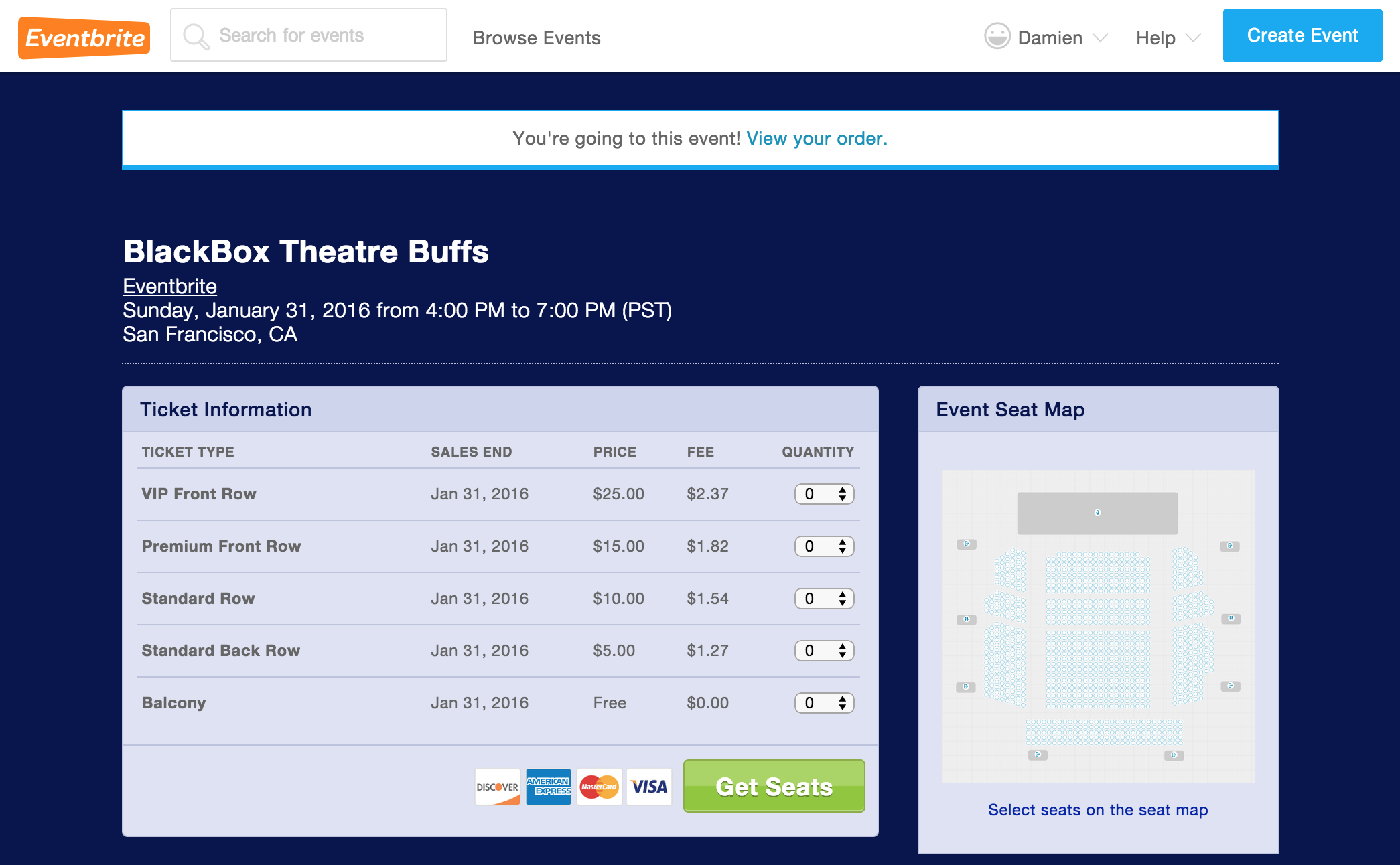 5
Contact the organizer.
If you've tried all of these options and still can't find your tickets, contact the organizer for help.