How to edit and export attendee information (including custom question data)
Updated: Aug 05, 2015
You can use the Attendee Summary report to view and export all the information you've collected from your attendees and all their answers to your custom questions. Go to your event's Manage page, then look under "Analyze" to select "Event Reports" to get started.
1
Go to your Manage page.
After logging in and creating an event, click or tap on your event from the My Events page, then select Manage.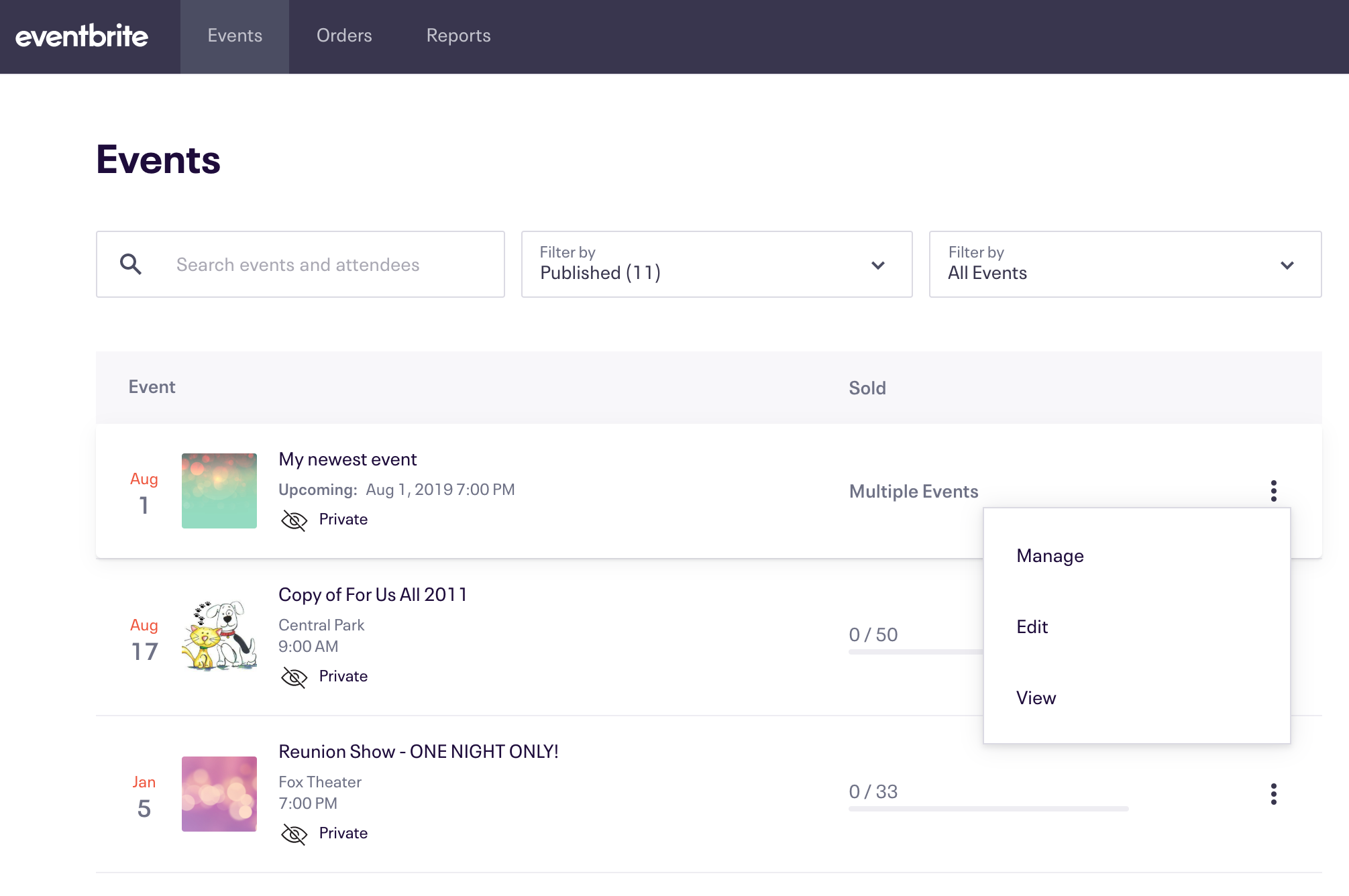 2
Select Event Reports (under Analyze).
In the options menu, scroll to the middle until you see the Analyze section.

Note: If you have a repeating event, you can edit and export attendee information for an individual event in your repeating event schedule. Just choose a date from the Individual Event Selector at the top of the page.
3
Select the "Attendee Summary" report option.
Choose Attendee Summary from the Report Type drop-down menu, if it isn't already selected.
Tip: To view payment information and fees for all orders in your event—as well as issue any refunds—look at the orders report.
4
Customize your "Attendee Summary" report.
Under Configure Columns, choose Show columns to select the columns and associated information that should be included in your report. Then choose Update Report to update the attendee information shown below for reference.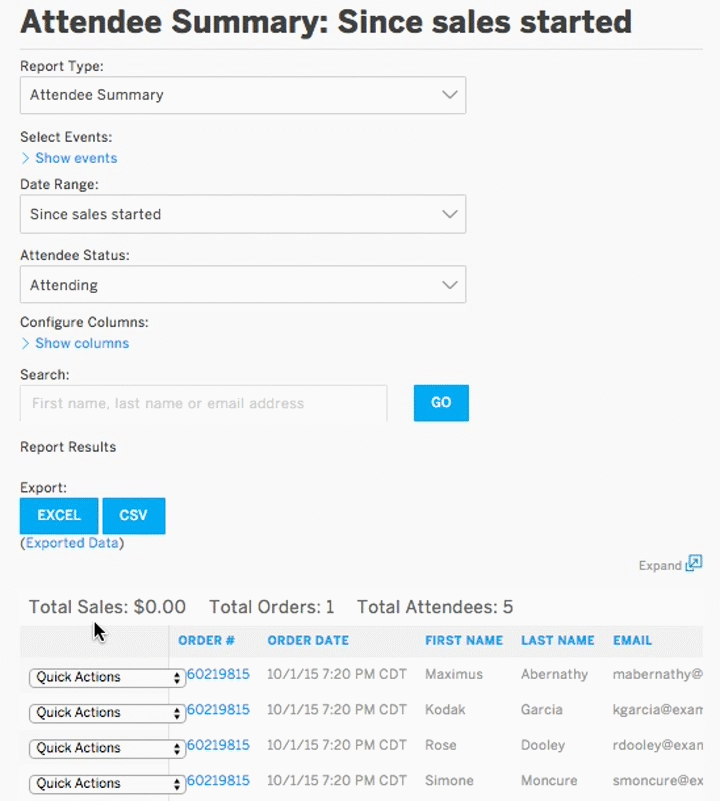 Tip: You'll notice Save column types below the options to be included on your report. Select this to name your report and save it for later.
Pro Tip: If you'd like to combine information from multiple events on one report, choose Show events to select any other events.

5
View your "Attendee Summary" report.
You can view the Report Results, which will include the answers to any custom questions set up using a customized order form.
Tip: You'll have to scroll right in the Report Results to see the additional information you collected from attendees.
Pro Tip: Click or tap on an order number to view that attendee's information. You'll be taken to the orders report for your event.
6
Edit attendee information and order information.
Access the Quick Action drop-down menu next to an attendee's order to:
- Edit attendee info, like contact, shipping, and work information
- Cancel an order (the attendee will receive an email notification)
- Delete an order (the attendee won't receive an email notification)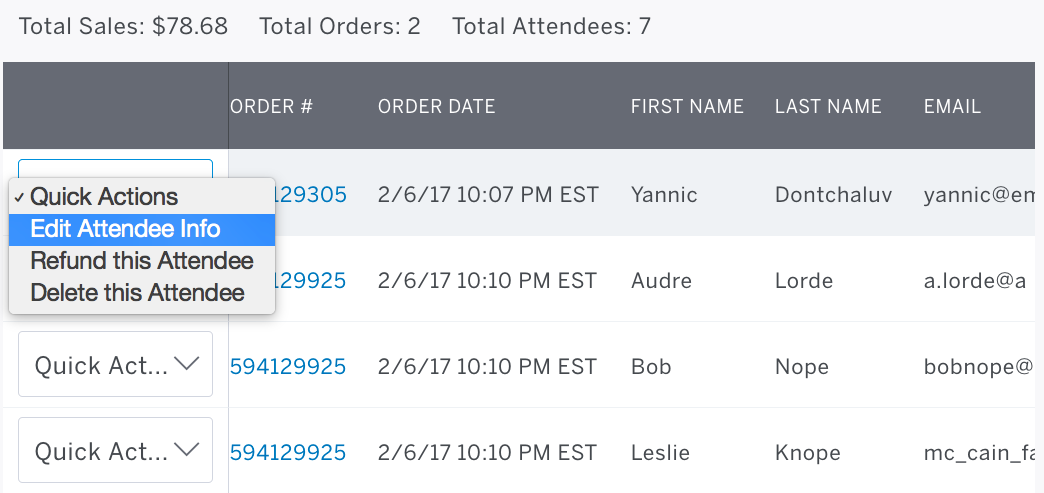 Example: If you have to cancel your event and have already emailed your attendees, you may choose to delete an order rather than cancel it so that the attendee doesn't receive another email notifying them of the canceled order.
7
Choose a file type to download.
Choose Excel to export your Attendee Summary report as an .xls file or CSV to export a .csv (comma-separated value) file.
Tip: Check the Downloads folder on your computer to open the report.