How to set up your organizer profile page
Updated: Mar 31, 2015
Customizing and publicizing your organizer profile page is a great way to drive all your potential attendees to a single page listing all your public events. Start customizing your profile with photos, custom colors, and social media integrations by using the Account Menu and going to My Organizer Profile.
1
Go to My Organizer Profile.
After logging in and creating an event, access the Account Menu and select My Organizer Profile.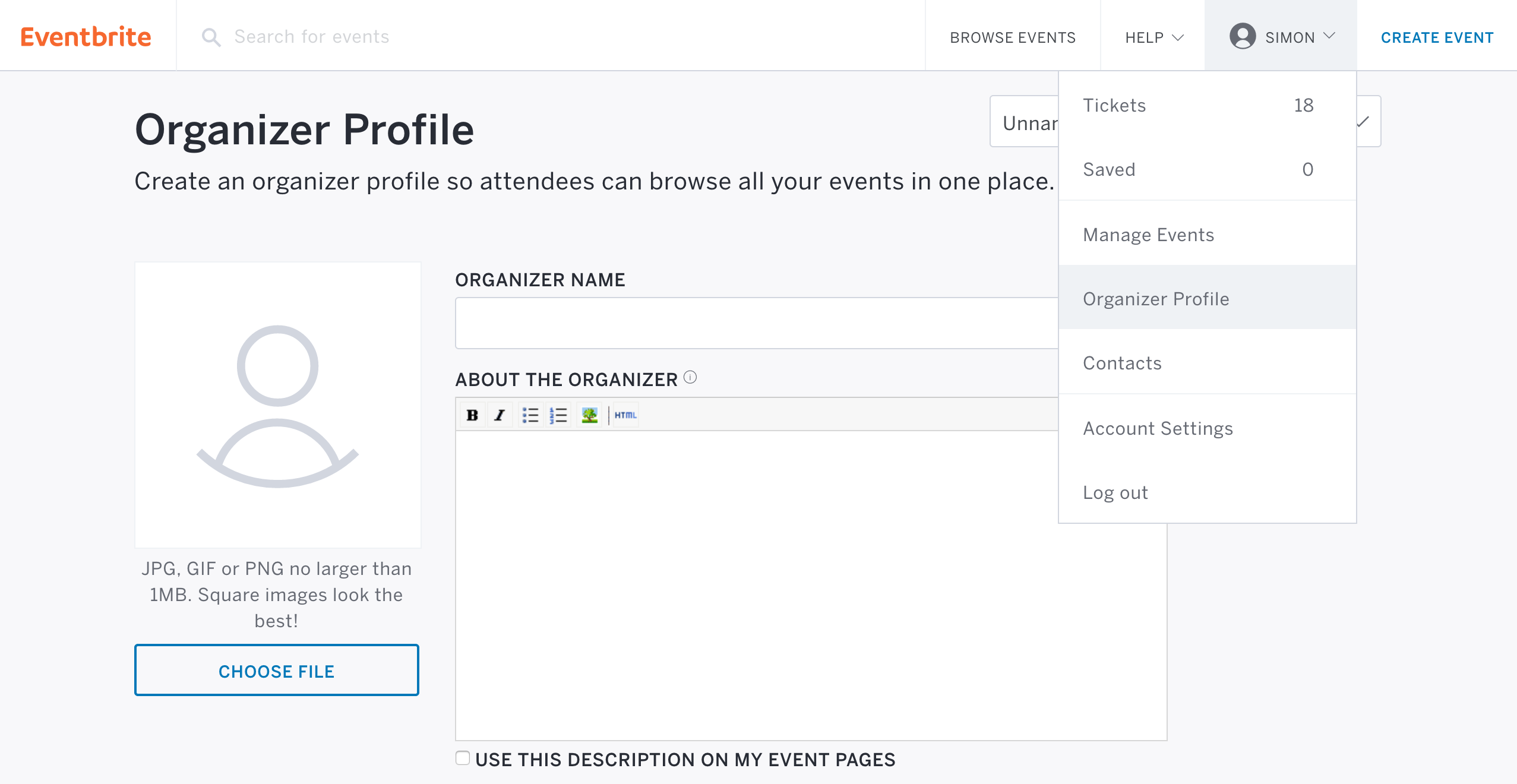 2
Choose the organizer profile you want to modify, or create a new one.
You can use the default organizer, or access the drop-down menu up top to select an already-existing organizer. You can also select Create a new organizer to create a new organizer and related profile page.

Tip: If you see organizer options you didn't expect, they were most likely created by you on the Edit page of your events (in Step 1: Add Event Details). You can delete extra organizers by accessing the Account Menu, selecting Account, and going to Unused Venues & Organizers.

Note: Once you delete an unused organizer from your Eventbrite account, there is no way to retrieve them.
3
Upload an organizer logo.
Select Choose File, choose an image from your computer, and then select Upload.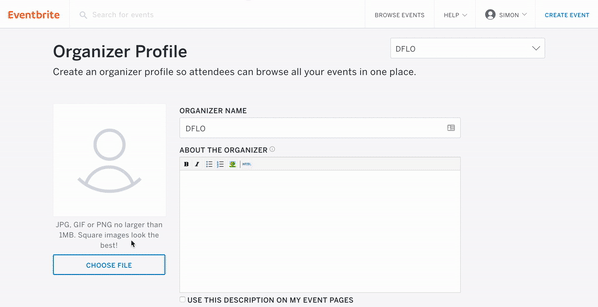 Tip: The logo or image file you choose must be no larger than 1 megabyte.
Pro Tip: The image you upload will be fitted into a space that is 150 pixels in height and 150 pixels in width. Adjust the dimsensions of your image to this size to make it fit nicely on your organizer profile page.

Note: Any images you use must be yours or adhere to Creative Common copyright licenses. Shutterstock and Getty Images are some great sites to find stock photos for unlimited use.
4
Add a description.
Write a short bio or description in the About the organizer field that will display under the organizer name at the top of the profile page.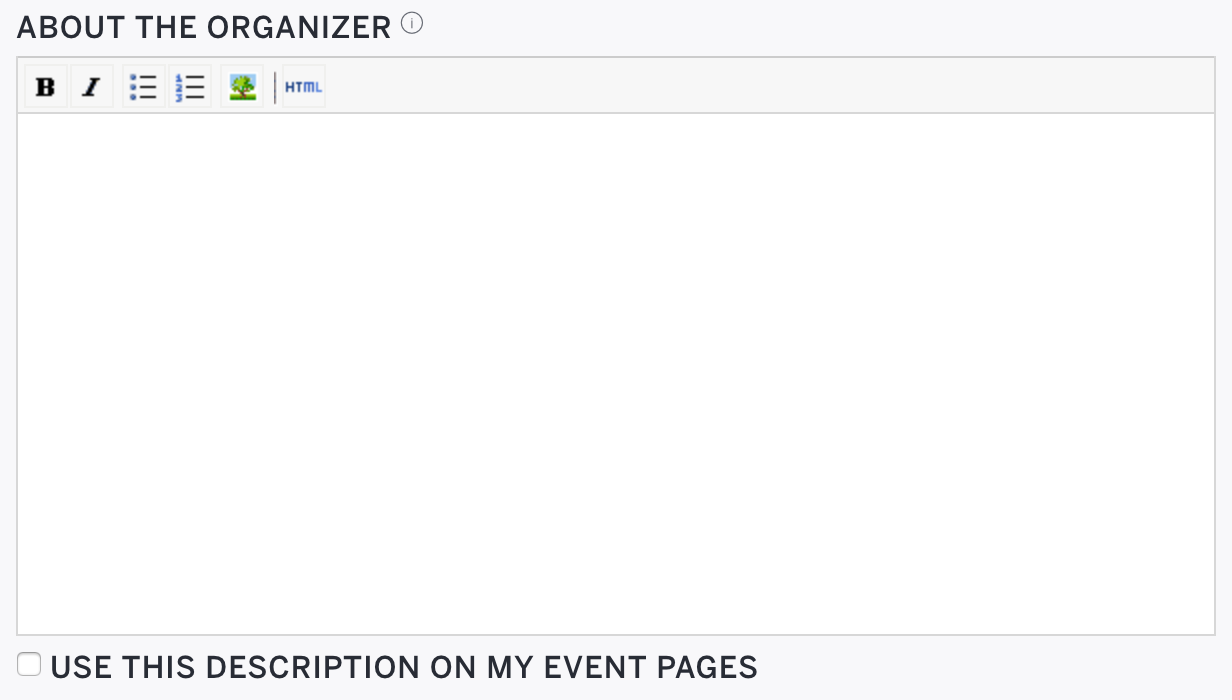 Tip: Select Use this description on my event pages to display your description in the Organizer section of event pages with this organizer. To include an image in this description, use images that are no larger than 270 pixels in width (larger images may appear too big on your event pages).
5
Include a link to your website.
Add a link to your personal website that will appear beneath your Organizer name. Just enter the URL in the field under Website.


Note: The http:// should already be entered in the text field, so simply enter the web address that follows for your website. Without the http://, you'll receive an error message when saving your changes.
6
Customize your organizer page URL.
Choose Edit next to Organizer page URL to create a custom link that attendees can use to go directly to your profile page.

Tip: Promote your organizer profile page by sharing the custom URL in invitations and emails to attendees.
7
Integrate your social networks.
Include a link to your Facebook, Twitter, or Instagram pages to help promote your brand.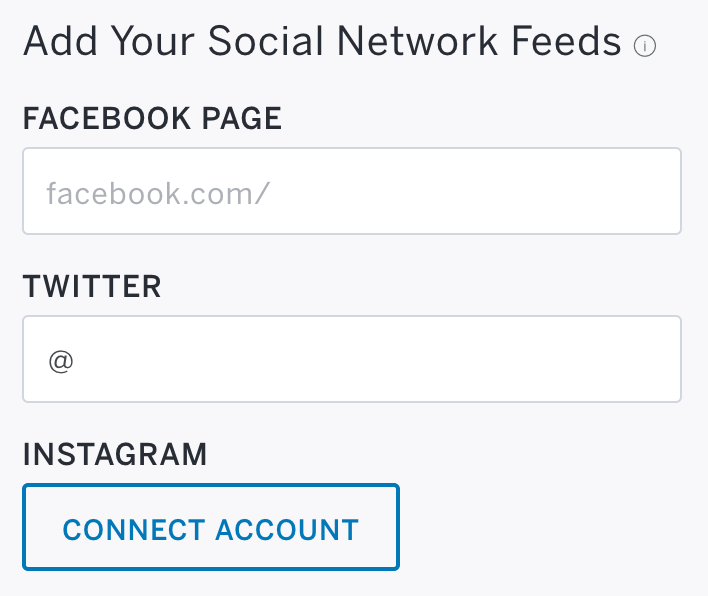 Pro Tip: Use our Social Stream feature within your events to show Instagram and Twitter posts about your event.
8
Customize your profile colors.
Design your own custom color scheme by clicking or tapping the color blocks under Background and Text.

Tip: If you're trying to match a color from another web page, HTML Color Picker, a free online tool for color palette design.
9
Save changes.
Select Save to save all your changes.

10
View your organizer profile page.
Select View Profile to take a look at your organizer profile page. Now take the organizer page URL and publicize it to the world!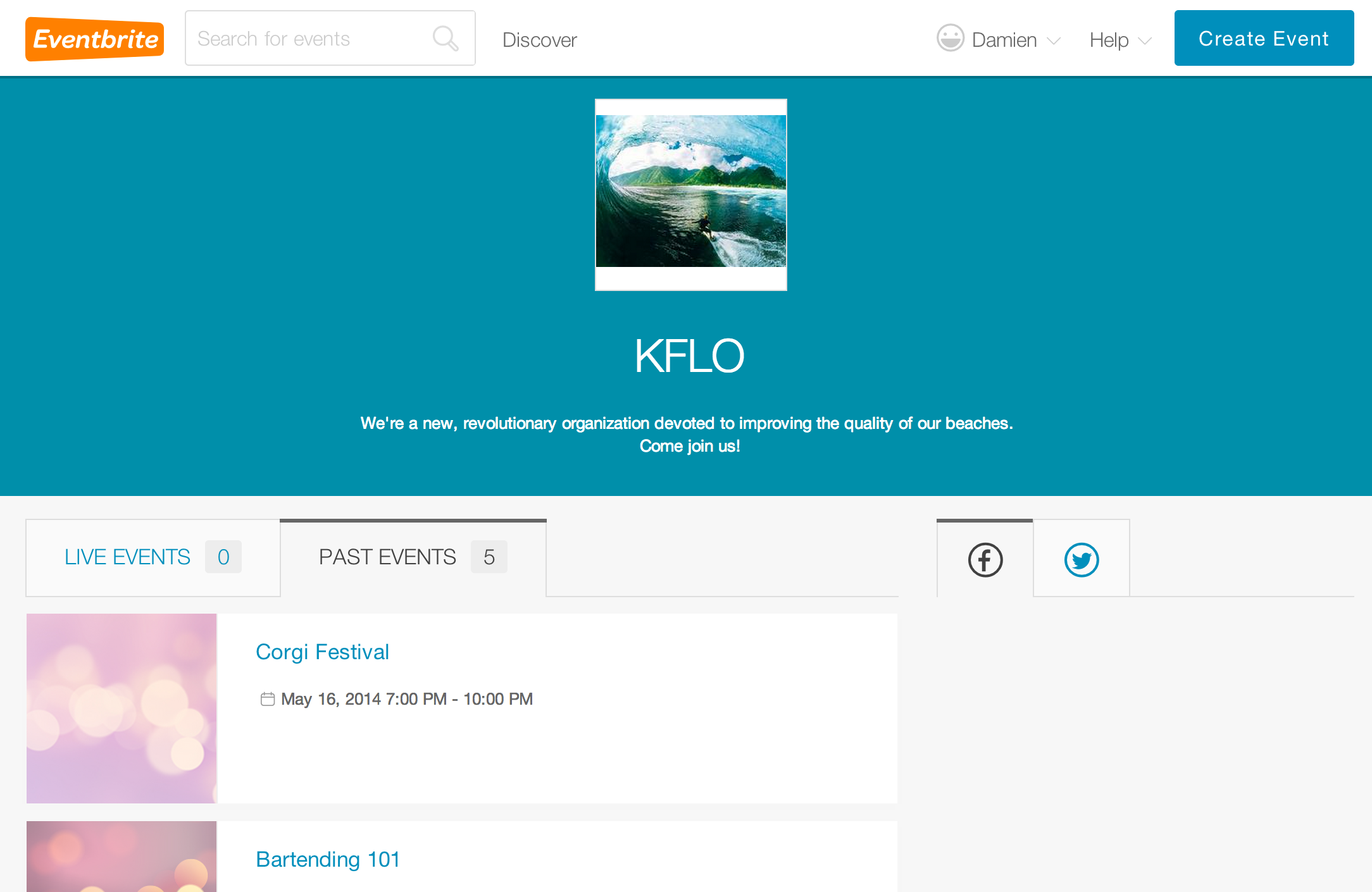 Pro Tip: Use your organizer page URL to help promote your profile page. Be sure to send out the link via email and your online social networks, post it on your own website, and use it on any flyers or advertising materials.