Waitlist management
Updated: Jan 09, 2013
Manually release tickets to people on waitlist
Attendee receives email and clicks through to register
One ticket per entry on waitlist
1
After you have set up a waitlist for your event, once a ticket type has sold out or the event capacity has been reached, the Add to Waitlist link will appear in the Ticket Information box on your event page.

2
Potential attendees will be able to add themselves to the waitlist by clicking Add to Waitlist and entering their information. Once they have done so, they will see the Auto-Response Message that you have set in Waitlist Settings.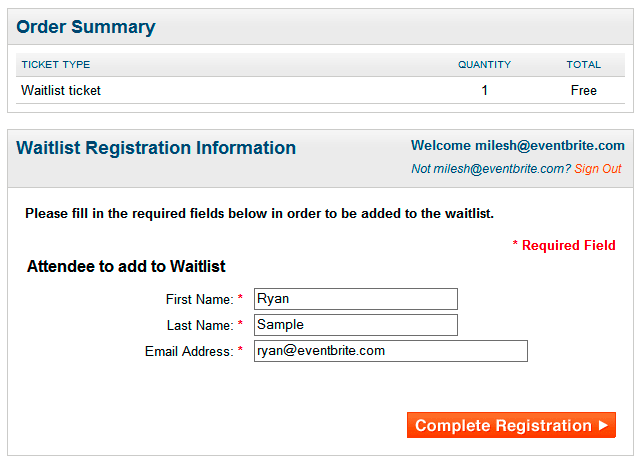 3
You will receive a notification email when the first person registers for the waitlist. To manage your waitlist and release tickets, you can click the link in that email to be taken to Manage Waitlist.

Or, from the My Events page in your Eventbrite account, click on the title of your event to go to the Manage page for that event. On the Manage page, select Manage Waitlist from the features menu on the left side of the page.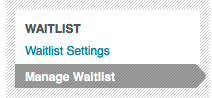 4
On the Manage Waitlist page, you can view the list of potential attendees who signed up for the waitlist and release tickets to any of these people by checking the box next to a name and clicking Release Tickets.
You can also manually add people to the waitlist by clicking Add People to the Waitlist and filling in the necessary information for each person.
Tip: Each entry on the waitlist corresponds to one ticket/registration to your event. If you would like to offer a potential attendee on the waitlist more than one ticket, you would need to add them one or more additional times to the waitlist and then release tickets to each of these entries.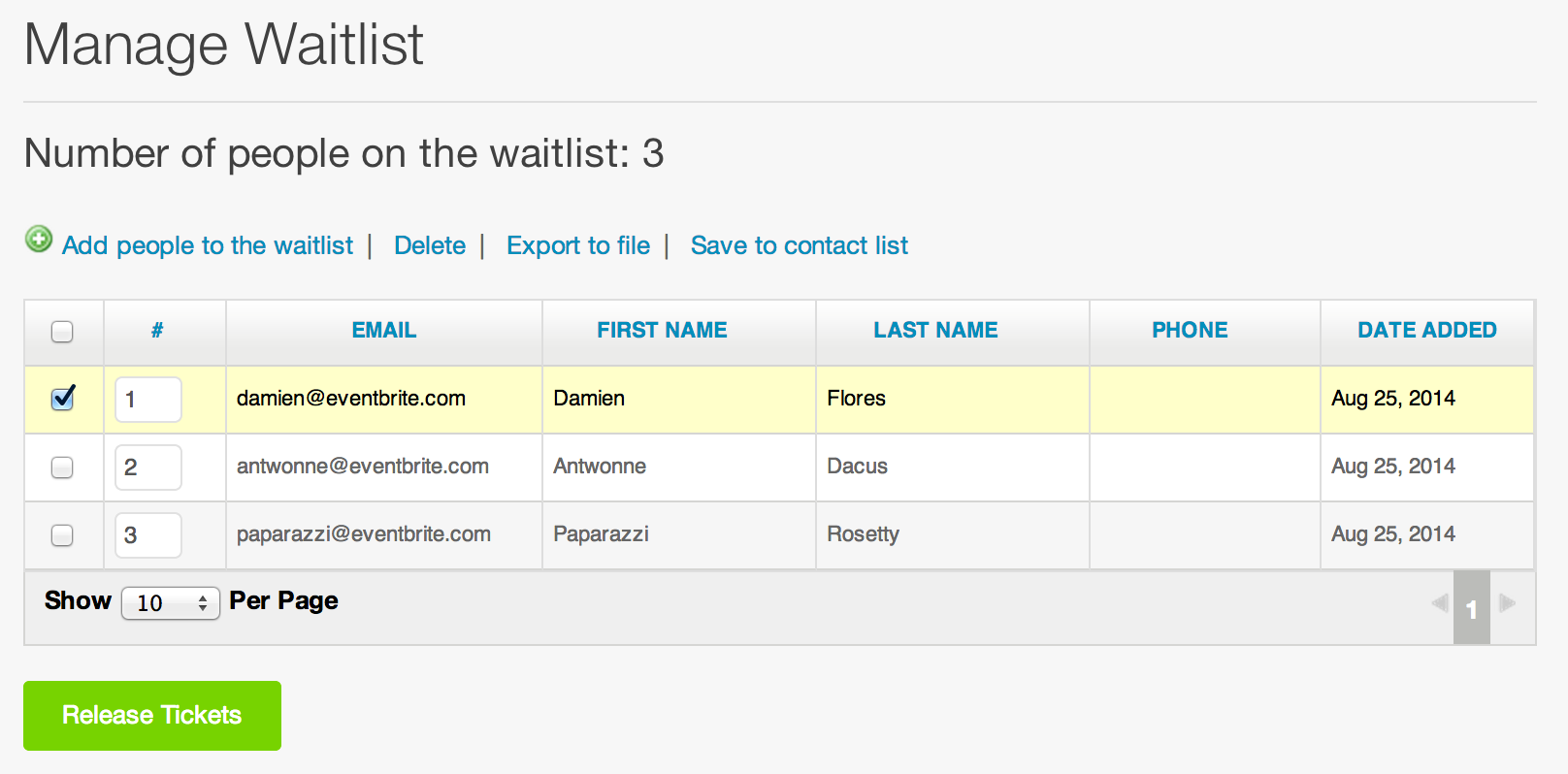 5
When you do release a ticket for the event to someone on the waitlist, the potential attendee will receive a notification email that has a Claim my spot button to that will allow them to register for your event. The potential attendee must click on this button in the notification email in order to be able to buy a ticket/register for your event.
If a potential attendee does not buy a ticket/register within the allotted time that you set in Waitlist Settings, the link in the notification expires and will not allow them to buy a ticket/register. If you want to then release a ticket to the next person on the waitlist, you would have to do so manually.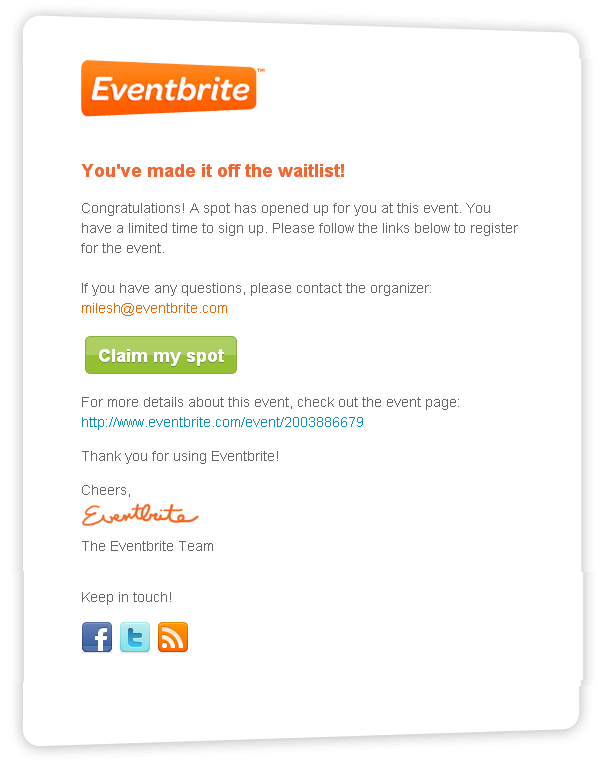 Note: Ticket sales must be active at the time that the attendee clicks to register for the released waitlist ticket. To adjust the End Sales date/time, click on the name of the ticket type in Step 2: Add Ticket Information on the Edit page of your event.