How to change who pays fees (pass on, absorb, or split)
Updated: Aug 05, 2014
Attendees pay fees by default, but as the organizer, you can choose to absorb the fee yourself or split it with your attendees. This is only for paid events—Eventbrite is free to use for free events!
1
Go to the Edit page of your event.
After logging in, create an event or choose Edit next to an existing event in the My Events section.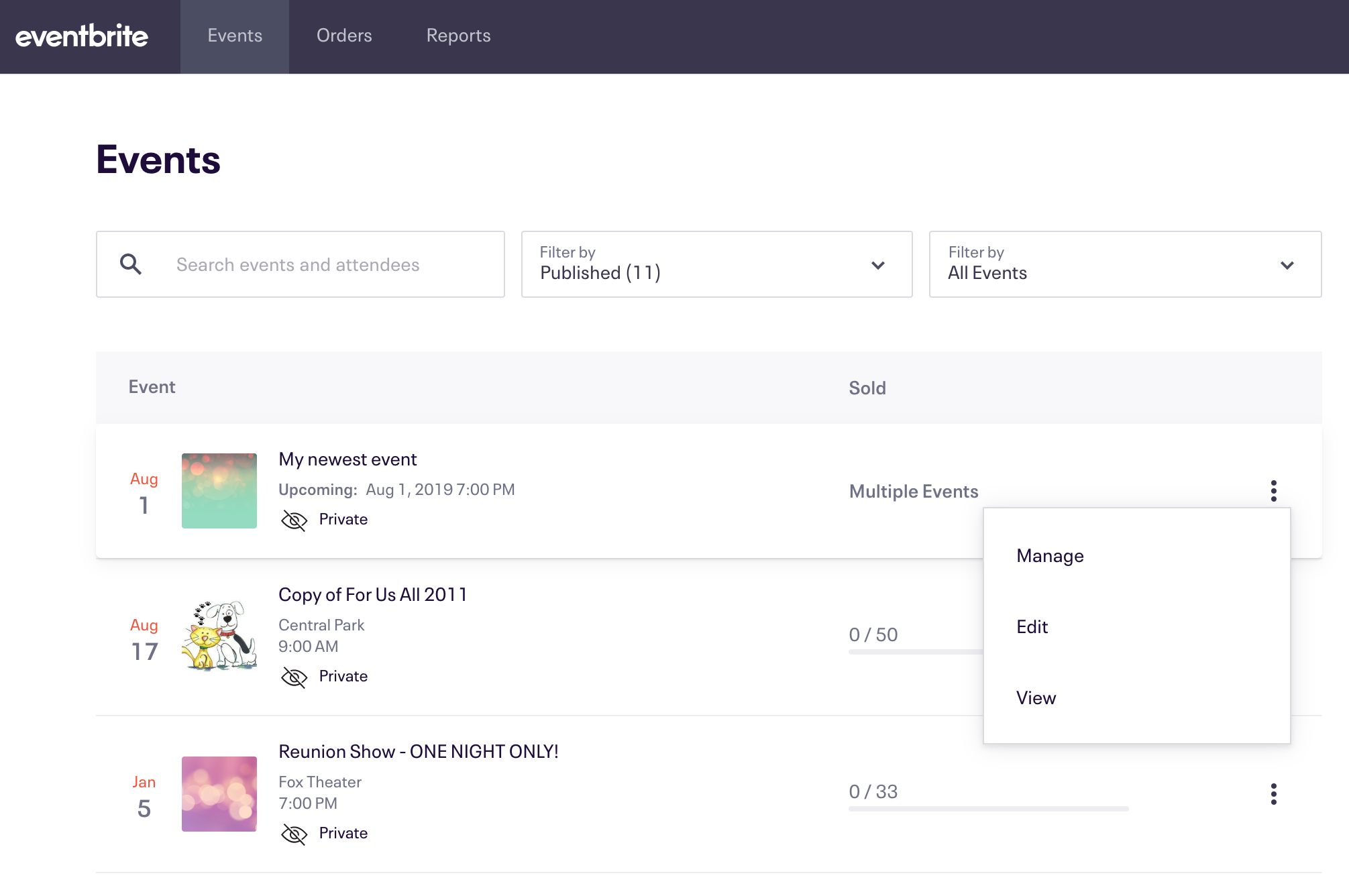 2
Go to Step 2: Create Tickets.
You can quickly see what your fee settings are for each of your tickets by hovering over the information icon next to the ticket price.
3
Click the gear settings icon next to a ticket type to change fee options.
Below the ticket description box in each ticket's settings, you'll see a drop-down menu to pick who pays fees.
By default, Pass fees on is selected, meaning that the fees will be added to the ticket price and paid by the attendee. You, the organizer, receive the full price of each ticket.
If you choose Absorb fees, the attendee pays just the price of the ticket and the fees are deducted from the price you set. You, the organizer, receive the price of each ticket, minus the fees. We recommended this option for donation ticket types.
You can also choose to Split fees. With this option, the attendee pays the Eventbrite service fee and the organizer pays the payment processing fee.
4
Save to finish.
Once you make your selection, be sure to click Save to save your changes.
You can see see how the fees will display to your attendees by going to the Design page to take a look at your event page.