Select payment processor and enter payout details
Updated: Aug 20, 2013
View or change where your event payout will be sent
Changes to your payout address or bank account are allowed up until the payout is issued
You can change payment processors up until you receive your first order
Note: You are free to change payment processors until you receive your first order. After you've received an order, you cannot change payment processors. If you would like to view the status of the payout for an event that has ended, click here to learn how.
1
To get started, you'll need to go to your event's Payment Options screen, reachable from your event's Manage page. You can get to the Manage page by clicking on My Events at the top of the screen, then clicking on name of your event.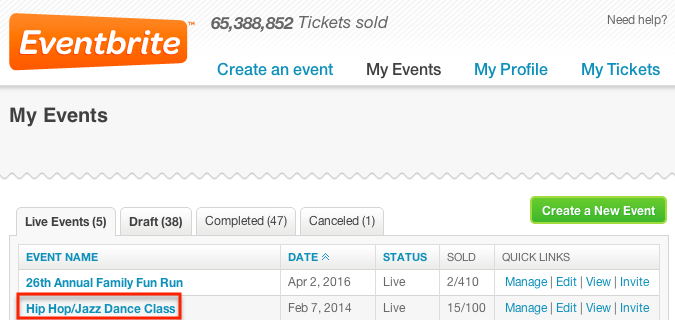 Once on the Manage page, click Payment Options on the features menu on the left.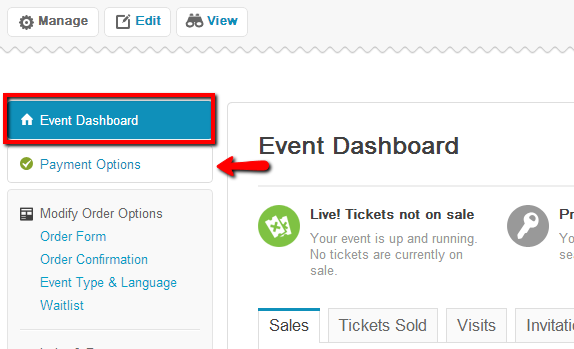 2
You can choose payment processors and view/edit your payout information here on the Payment Options page. Don't forget to save any changes that you make!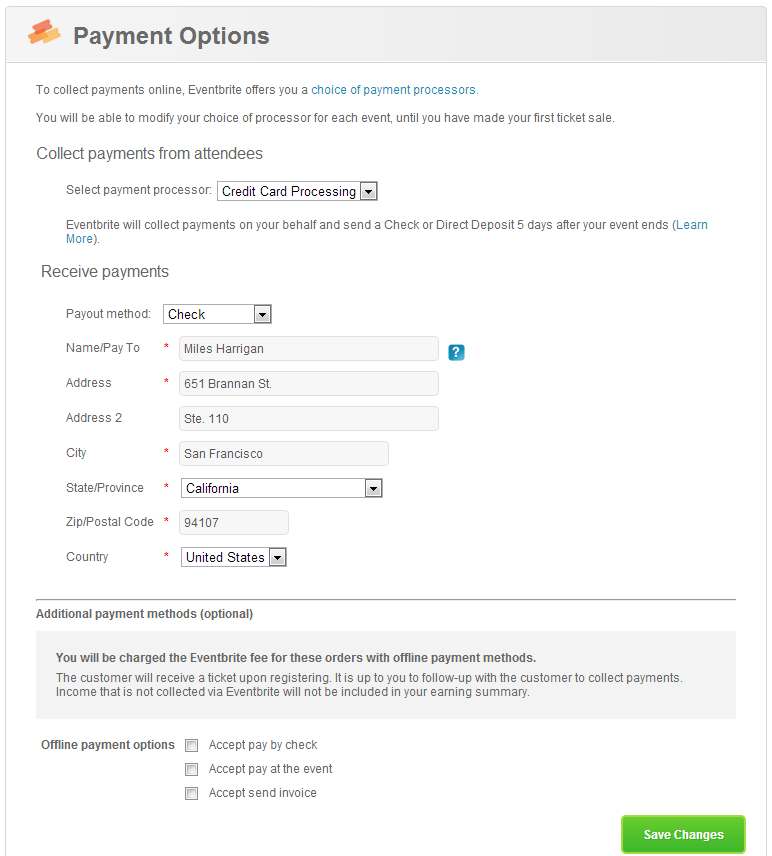 Note: When entering your direct deposit information, be sure to enter the valid Name on Account as it appears within your banking records (e.g. "Kevin Hartz" or "Eventbrite, Inc." as opposed to "Wells Fargo" or "Checking Account", etc.) to ensure there is not a delay in receiving your payout.