Change the info on your order or ticket
Updated: Oct 08, 2012
Change the name on a ticket or registration
Update information you provided at registration
Transfer a ticket to someone else
1
Log in to your Eventbrite account by going to www.eventbrite.com/login and enter the email address and password that you used at the time you registered. (Forgot your password or didn't set one? No worries! Go here to set a new password!)
2
Once you've logged in, click on the My Tickets tab at the top of the screen.

3
Click on View Order below your event name to display the information collected during registration.

4a
Here, you can edit any of the information on your order! If you want to "transfer" your tickets to someone else, just change the name. Click the Edit link to update the information and Save to save the changes. For more information on transferring your tickets click here.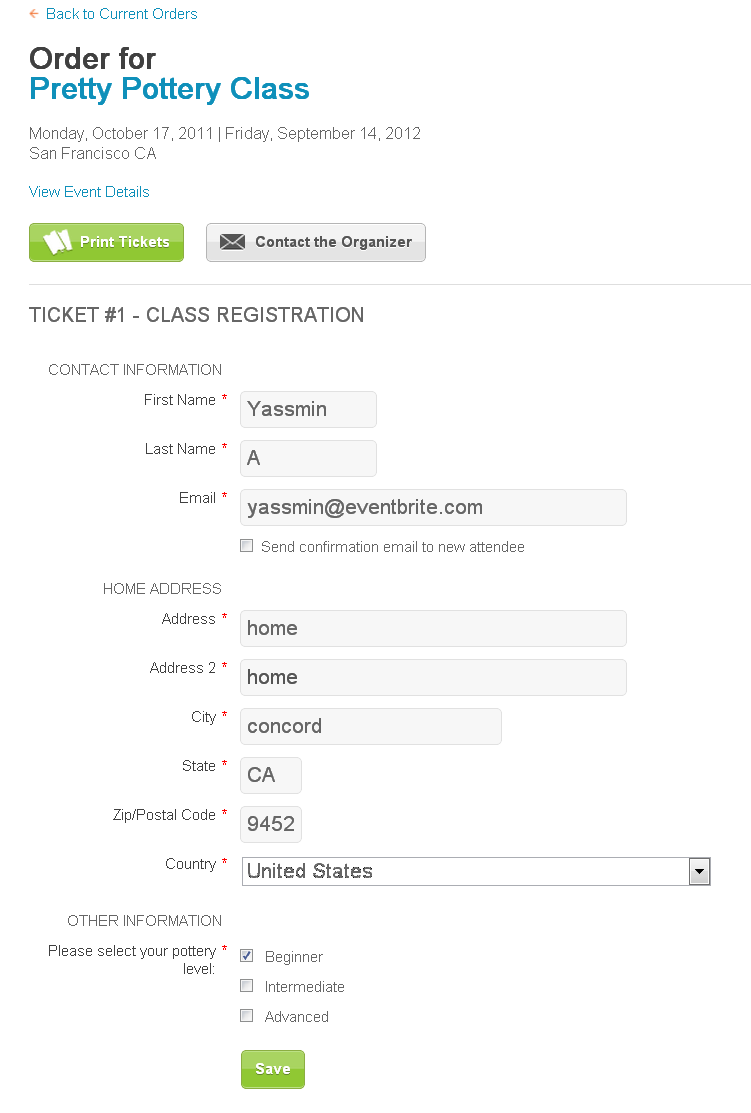 4b
If you registered for multiple people and want to update their information, simply scroll down the page to their ticket. Once, you enter the required information make sure to click Save to save the changes.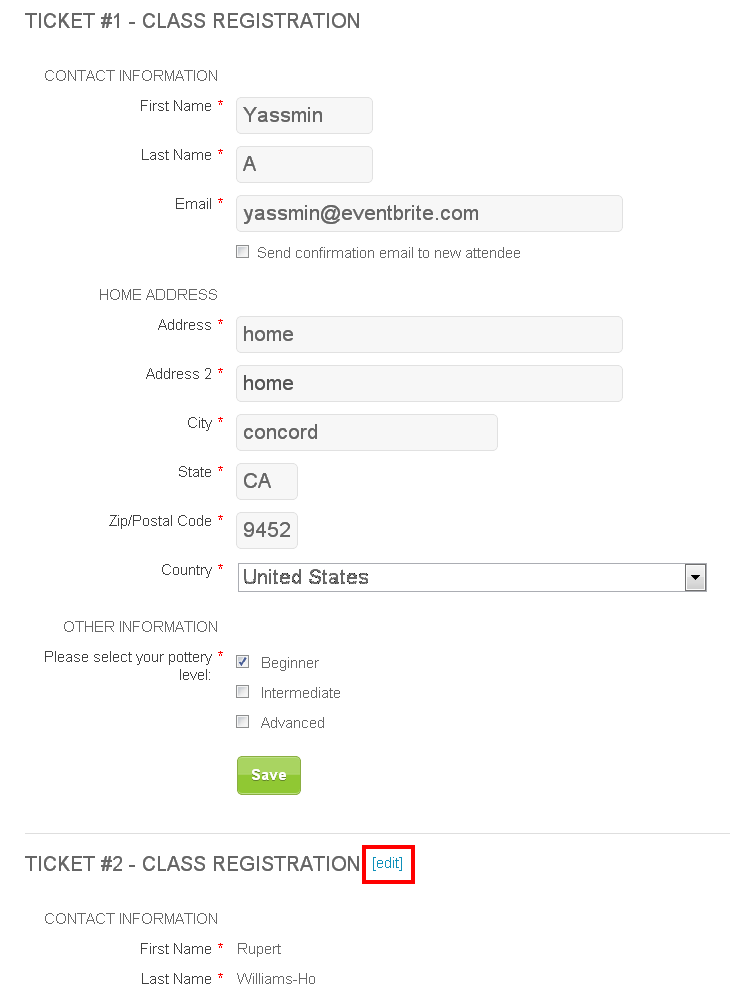 Note: If you don't see an Edit link, it means that the event organizer has disabled an attendee's ability to change the information on ticket orders. If you're unable to make changes, you can send a message to the event organizer by clicking the Contact the Organizer button under the View Event Details link.
5
Once the update has been made, click on the Print button to re-print the ticket(s) with the modified name!