How to sell additional items (like merchandise) for your event
Updated: Dec 20, 2014
It's easy to sell additional items for your event (like event merchandise, meals, and more). You can offer up to 6 items with up to 20 options each for attendees to add to their order. From your event's Manage page, go to Order Options and select "Order Form" to get started.
Note: Sales on additional items aren't charged the Eventbrite service fee, only the payment processing fee. Various U.S. states prohibit adding an additional surcharge on credit card transactions, so this fee is automatically absorbed to comply with these laws.
1
Go to your Manage page.
After logging in and creating an event, find your event on the My Events page, then select Manage.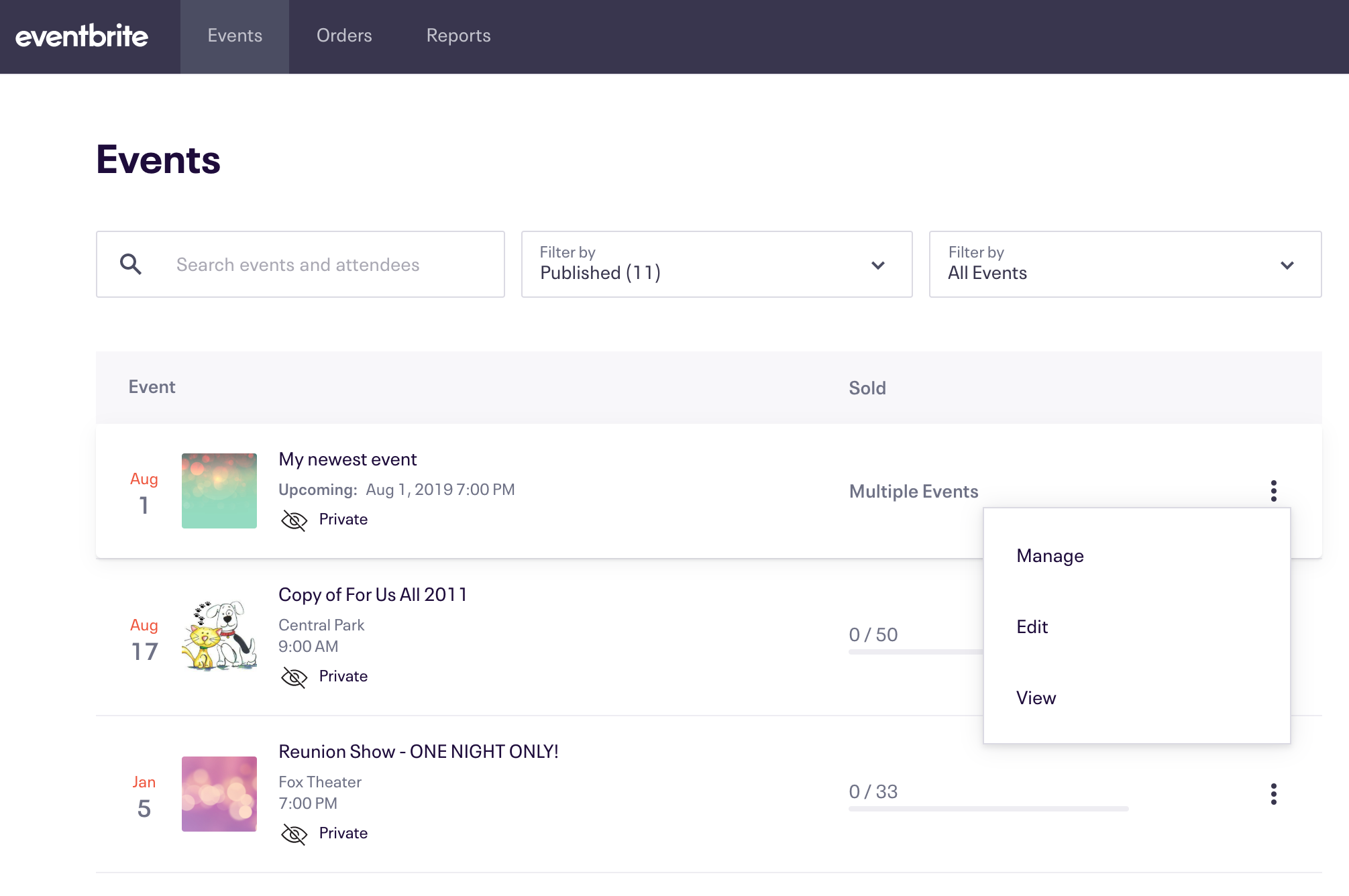 2
Go to "Order Form" (under Order Options).
From the options menu, scroll to the Order Options section.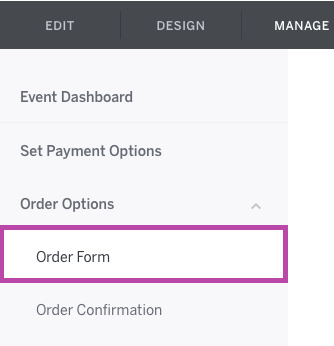 Note: Our Additional Items feature isn't currently supported for repeating events. However, there is a workaround, which involves creating additional ticket types for the merchandise item you choose to sell.
If you're selling additional items as a ticket type, standard fees apply.
3
Select "Add Additional Item."
Scroll down on your event's Order Form and locate the Additional Items section. Just choose the Add Additional Item button to get started.
Pro Tip: You may want to increase the registration time limit if you're selling a lot of additional items.
4
Name your item.
You'll be taken to the Add an Additional Item page. Click or tap in the field under Item name to create a unique name for your item (like t-shirts).

5
Create an item description.
Use the Description field to add details about the item you're selling (like sizing info).

6
Upload an image.
Select Choose File, choose an image from your computer, and then select Upload.
Tip: The maximum file size of an image to be uploaded to Eventbrite is 1 megabyte. You can decrease an image size with an image editor like PicResize.
Note: Any images you use must be yours or adhere to Creative Common copyright licenses. Shutterstock and Getty Images are some great sites to find stock photos for unlimited use.
7
Enter the options for your item.
Under Options Available, enter the different types of your item that are available, along with the Quantity and Price (options can be free or paid).

Example: Katie is selling t-shirts for her event, so she adds the size options small, medium, large, and extra large. When attendees are completing their registration, they can choose a t-shirt size.

Note: After you've sold a particular item, you can't delete it or change the price. However, you can edit every other field at any time, or hide the item by selecting the box under Hidden.
8
Optional: Restrict the number of items in an order.
Under Order Restrictions, select Restrict the quantity available per order. Then enter the maximum number of this item that can be purchased in a single order.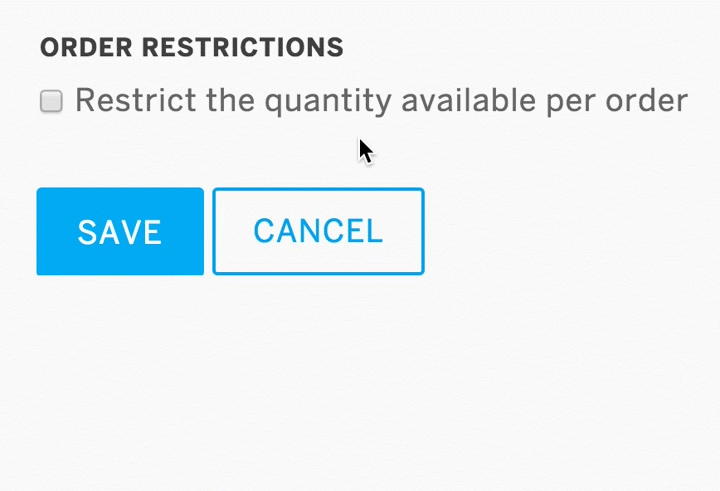 9
Save your changes.
Choose Save to add the item to your event's registration page. You'll be taken back to your Order Form, and your item will be listed under the Additional Items section.

Tip: To add more items, just select the Add Additional Item button.
10
Attendees can add additional items to their orders.
As attendees are registering, they'll see your additional items right above the Pay Now button. All they have to do is select the item, choose an option and quantity, and then choose Add to Order Please Wait...
A success message will appear confirming that the items have been added. Attendees can then scroll up to the Order Summary to see their updated total before purchasing.
Tip: Attendees can also select the X next to any item they want to remove from their order.
11
View merchandise order information in reporting.
With our Event Reports feature, you can download a report to see which orders included merchandise, and how much was paid for the merchandise. Just choose Merchandise Summary from the Report Type drop-down menu, then export the report to an Excel or CSV file (if you'd like).

Note: Eventbrite prohibits selling any illegal items on your event page. We won't facilitate illegal transactions, and these items will be removed per our Terms of Service.