Cancel a free order or registration
Updated: Oct 02, 2012
Easily cancel a free order or registration to an event
Confirmation is automatically sent to you and the organizer
Note: If someone else originally placed the free order or registration for you, only they will be able to cancel your order or registration. Contact them, and they can follow the instructions below to cancel.
1
To cancel your free order or registration, first log in to Eventbrite here with the email address you used to register for the event. (If you didn't create a password when you registered for the event--don't worry! You can easily create one from the log-in page.)
Once you're logged in, click My Tickets at the top of the page, if it's not already selected, and then find the name of the event you're registered for.
Now click View Order. (If you don't see the event, you might need to click All Orders under Current Orders.)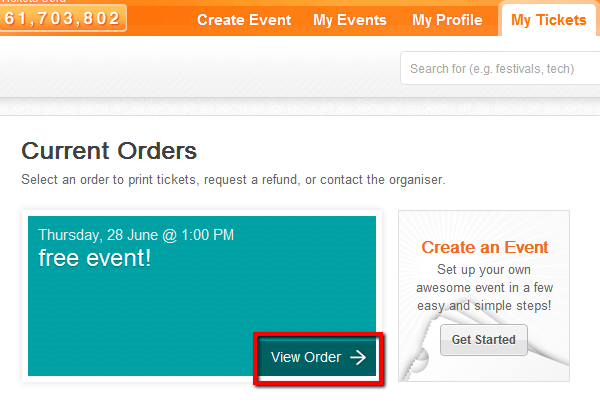 2
Click the Cancel Order button under the View Event Details link.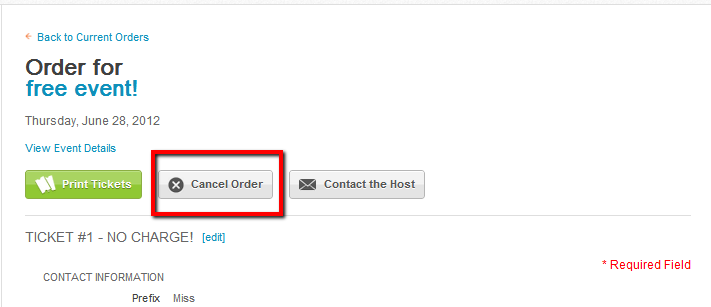 3
Click Yes, cancel this order to cancel your free registration.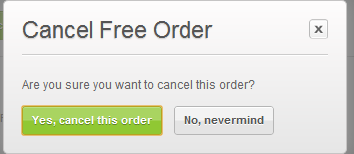 Once you've canceled your free order or registration, an email confirmation will automatically be sent to the organizer of the event and to you, for your records. To see an example of this email notification, check out the image below.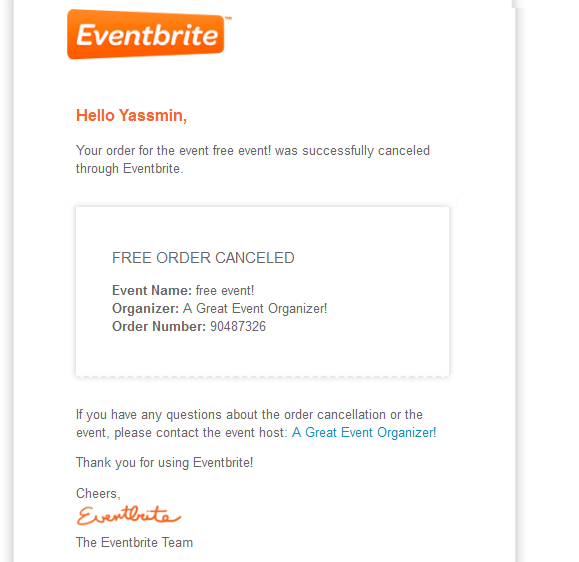 That's it! You've successfully canceled your free registration and notified the organizer of the event.
Tip: If you'd like to request a refund for a paid order or registration, click here to learn how.