How to cancel a registration for a free event
Updated: Apr 03, 2015
We appreciate attendees taking the time to update their order, and if you can't attend, it's easy to cancel your registration from your Eventbrite account. Just log in to Eventbrite, go to the My Tickets page, and locate your order. Select "Manage Order" to view your order details, and then select "Cancel Order" to cancel your registration. We'll send you and the event organizer an email confirming the cancelation.
Tip: You can only cancel a free order from a desktop computer—not on a mobile device.
Pro Tip: If you have a paid order, you can request a refund from the event organizer. Just make sure to check their refund policy on the event page and order confirmation email you received when you registered.
Note: If someone else ordered your ticket, you won't be able cancel your registration from your Eventbrite account. Only the person who placed the order can cancel it, so contact them and they can follow these instructions.
1
Manage your order.
After logging in, locate your order on the My Tickets page and select Manage Order.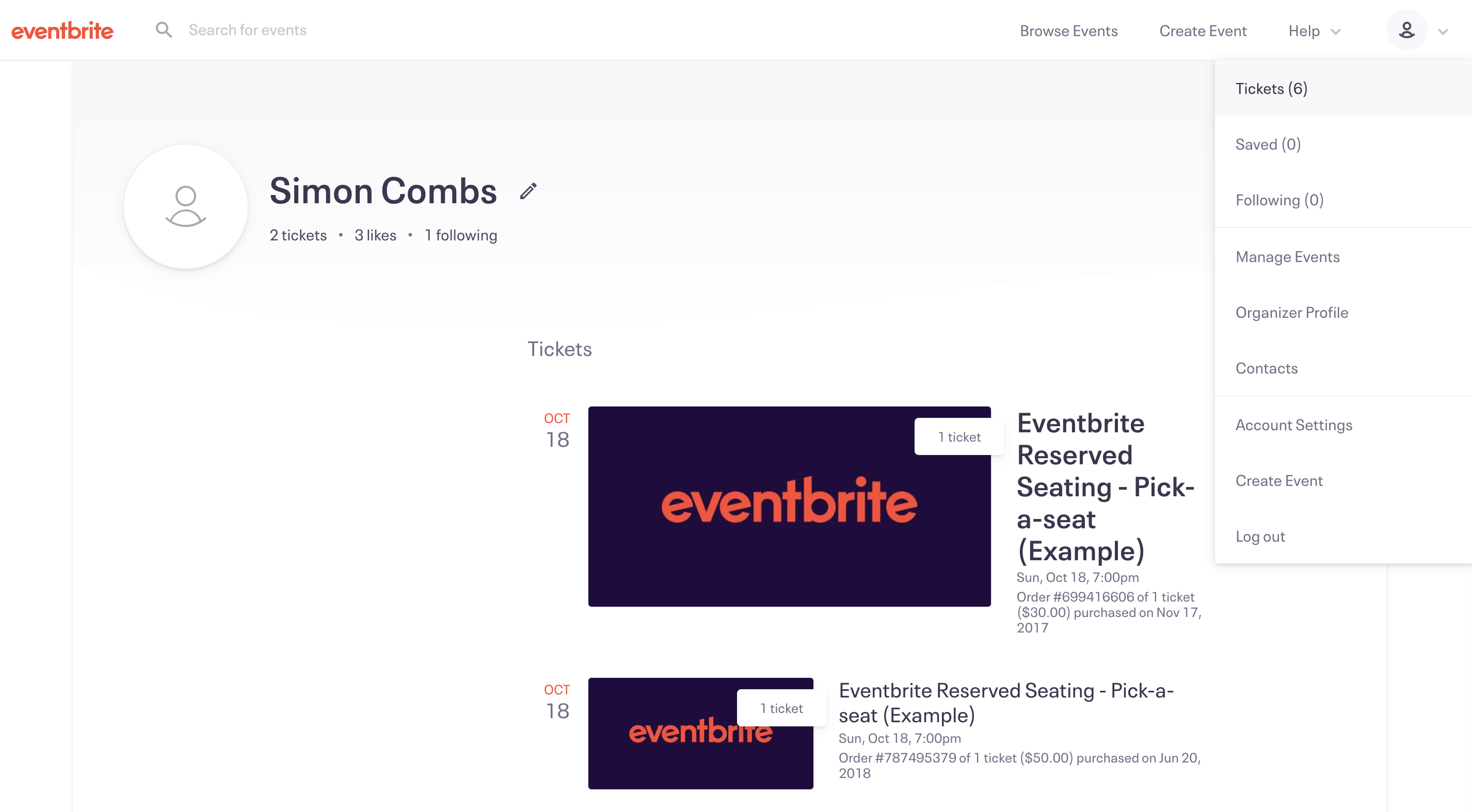 2
Choose "Cancel Order."
You'll see the details for your order, and all you need to do is select Cancel Order to get started.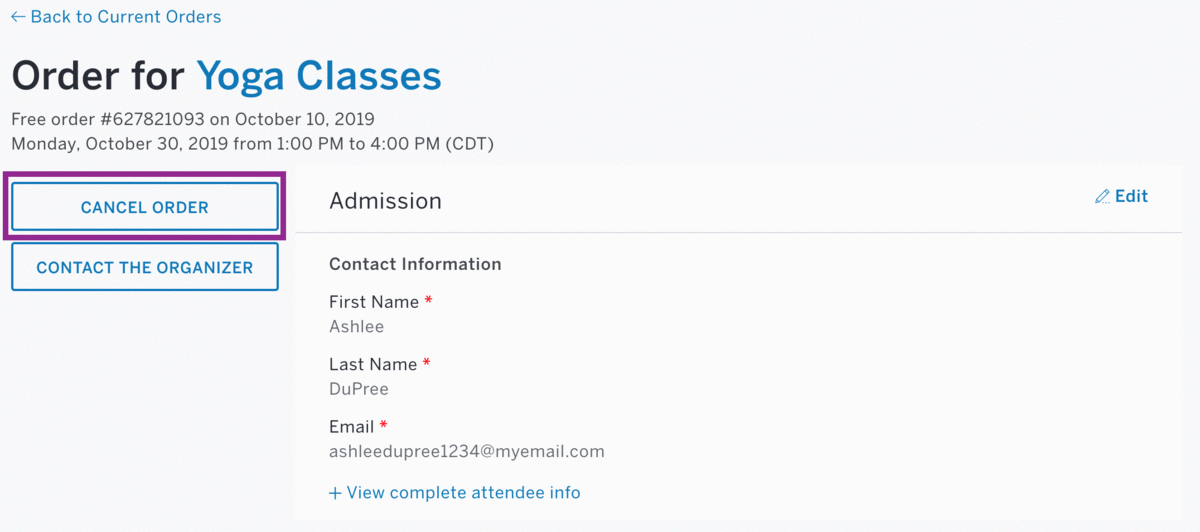 Tip: You can also contact the event organizer by selecting Contact the Host.
3
Select "Yes, cancel this order."
A new window will pop up, and you can choose Yes, cancel this order to cancel your registration for the event. If you don't want to cancel your order, you can go back by choosing No, nevermind.

4
You'll receive an email confirming the cancelation.
That's it! You'll receive a message confirming that your order has been canceled, and we'll send a confirmation email to the event organizer and the main registrant's email address.
Note: If you have more than one ticket in your order, your guests won't receive the email notification it's been canceled. Be sure to reach out to them before canceling their registrations.
If you want to cancel a single ticket in your order, contact the event organizer and they can help you out.
5
Optional: Find more events, or create your own.
Visit our homepage to find more events to attend, or choose Create Event to create your own event on Eventbrite. It only takes 3 main steps, and you have several options for customizing your event page. Get started today!