How to use PayPal for credit card processing and payout
Updated: 23/04/15
Eventbrite Payment Processing is the default way to take payments on Eventbrite, but you can link your PayPal account to your event to process payments. After setting up a Premier or Business account with PayPal, head over to your event's Manage page (on Eventbrite) and select Payment Options. Just choose "PayPal" as your payment processor, then enter your PayPal account email address to accept payments with PayPal.

2
Start creating a new event in Eventbrite.
After signing up or logging in, select Create Event at the top of the page. This brings you to the first part of creating your event, called Edit.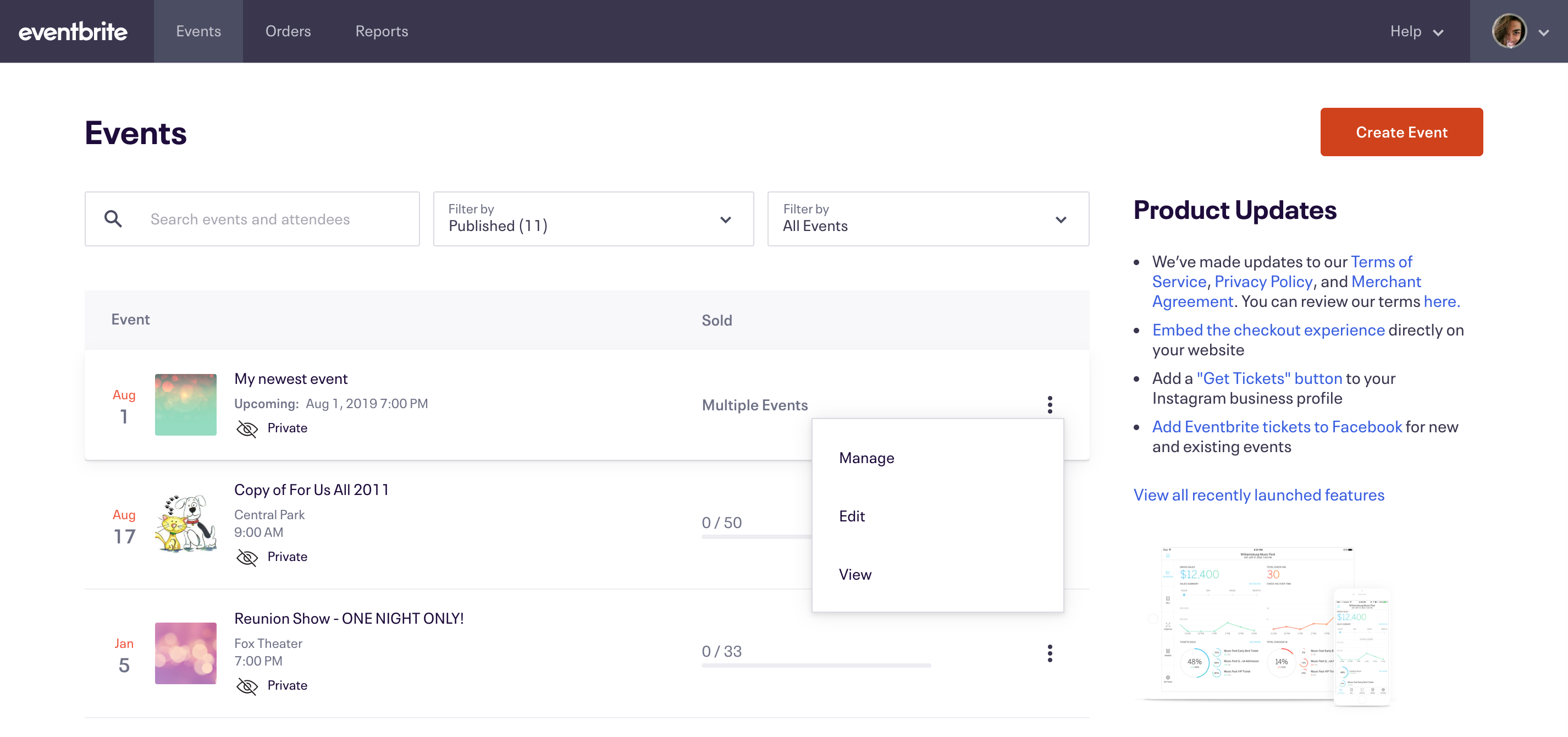 3
Go to Set Payment Options.
Set Payment Options is located in the top of the options menu.

Note: If you have a repeating event, the payment processor you choose will be the same for each individual event in your schedule.
4
Set PayPal as the payment processor.
The payment processor will be set to Eventbrite Payment Processing the first time you create an event, but you can use the drop-down menu to select PayPal.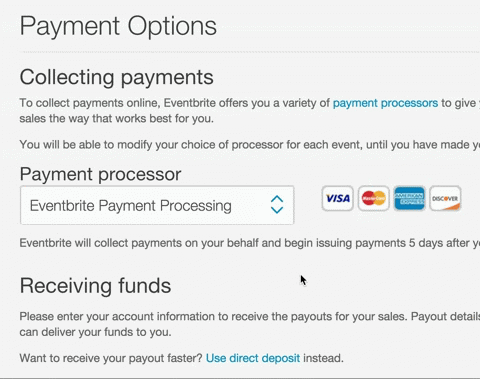 Pro Tip: For now, you can only use our Eventbrite Eventbrite Neon iOS mobile app to sell tickets and perform customer service functions in U.S. dollars with Eventbrite Payment Processing. Any at the door tickets you set up will be disabled when you choose PayPal, but you can copy your event to a new page using Eventbrite Payment Processing to collect your on-site sales.

5
Enter your PayPal email address.
Click or tap in the field under PayPal email to type in the email address tied to your PayPal merchant account. Make sure to enter this email correctly—this is how you'll receive the money for your ticket sales!

Tip: You can give attendees additional ways to pay for their order by setting up Offline Payment Methods.
6
Save your changes.
Choose Save to change your payment processor to PayPal. As attendees are registering on your event page, they'll be taken to PayPal to complete their purchase, and payments (including Eventbrite fees) will go directly into your PayPal account.

Tip: Check out this article to learn more about the registration process for events using PayPal.
Pro Tip: The purchase flow for attendees will look similar on the mobile web and on the Eventbrite app for iPhone and Android.