How to increase or decrease the amount of time to complete an order
Updated: 27/05/15
By default, your attendees will have 8 minutes to complete their order, but you can increase or decrease this time limit. Most Eventbrite orders actually take less than 3 minutes to complete, and the time limit helps ensure unsold tickets stay available for your event. If you want to edit your registration time limit, go to your event's Manage page, then select "Order Form" (under Order Options). Just remember that attendees will need to restart the registration process from the beginning when this time limit expires.

Note: The organizer of an event controls the amount of time it takes to complete an order for their event. If you're trying to register for an event and had trouble completing your order in the time limit that's set, you can reach out to the event organizer to help you out.
1
Go to your Manage page.
After logging in and creating an event, find your event on the My Events page, then select Manage.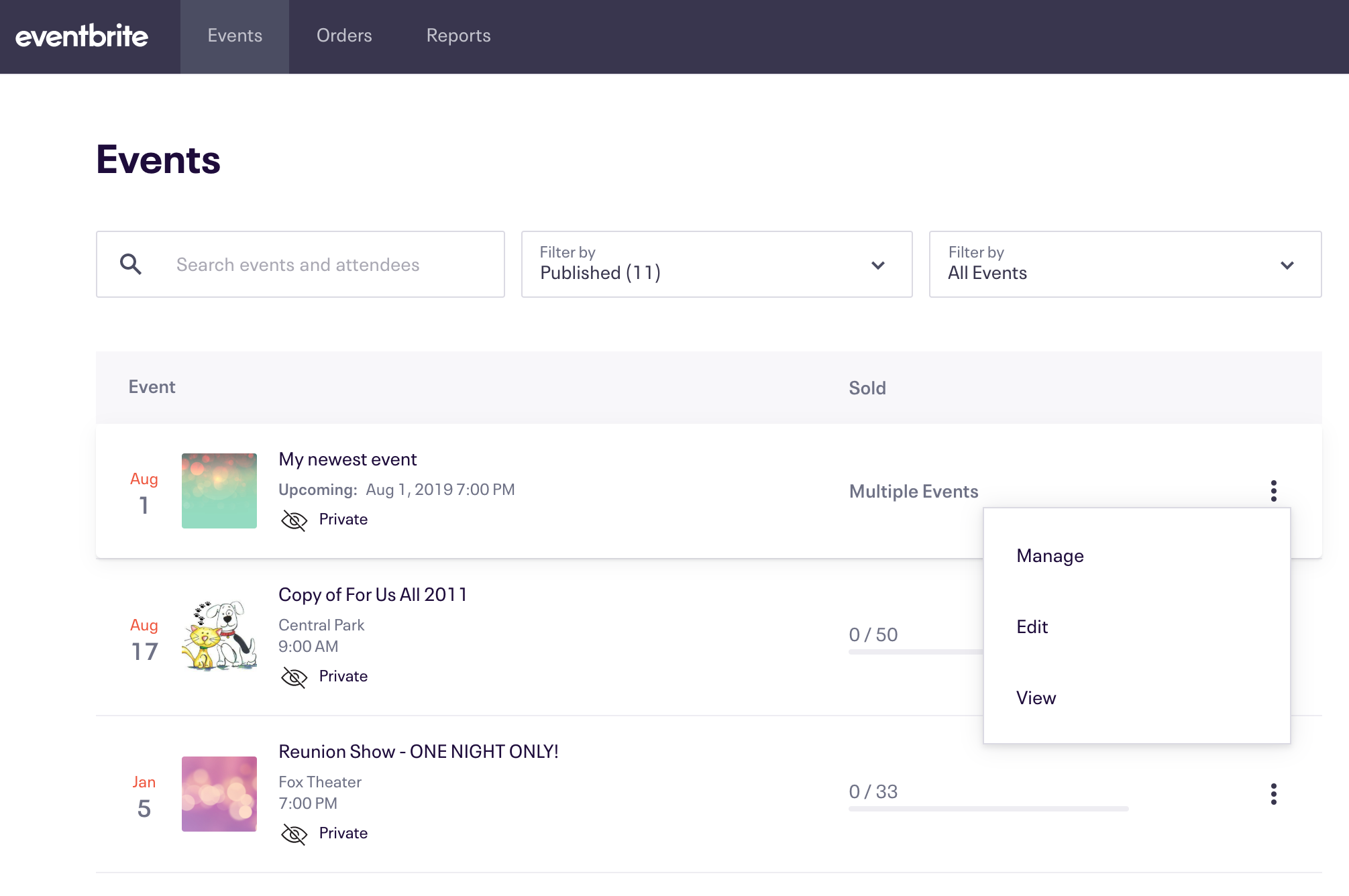 Note: If you have a repeating event, the registration time limit you set will be the same for all the individual events in your schedule.
2
Go to "Order Form" (under Order Options).
From the options menu, scroll to the Order Options section.
3
Locate the "Registration time limit" and click to edit.
Scroll down to the Registration Options section and look to the Registration time limit. Just click or tap in the text field to increase or decrease this time limit as you'd like between 2 and 240 minutes.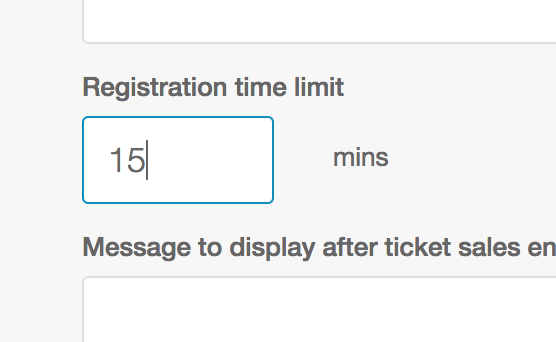 Tip: You can also change the Title for the registration page or add special Instructions for your attendees with the options above the registration time limit. These instructions appear in time limit notification on your event page.
Pro Tip: Use the field under Message to display after ticket sales end to create a custom message that appears in the Ticket Information box when your sales have ended or tickets are sold out.
4
Save your changes.
Choose Save to change the time limit that attendees have to register. When attendees reach your event's registration form, they'll see a time limit countdown clock on the page.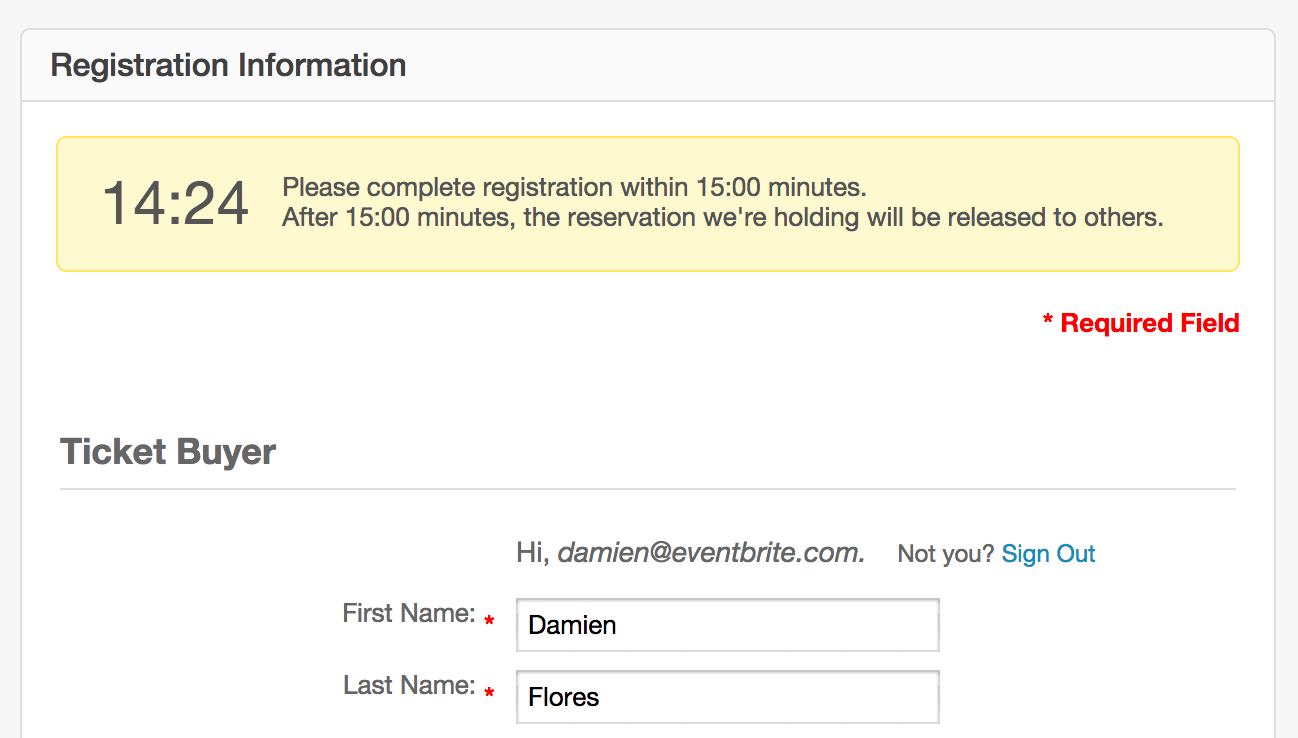 Pro Tip: The registration time limit you set also appears when attendees buy tickets on the mobile web, or on the Eventbrite app for iPhone and Android.