Videos for event page
Updated: 20/08/13
Embed YouTube or video from another video-sharing site
Include promo videos or footage of keynote speakers
Attendees know what to expect at your event
1
In order to add video to the Event Details section, you first need to upload a video file to a video-hosting site--like YouTube--or else choose a video already uploaded to that site. Then select and copy the old embed code--often accessed via a button that looks like <embed>--for that video, after setting the video's width to 609 pixels or less.
Note: The embedded video cannot contain iframes.
2
To get started in Eventbrite, first sign up for a free account or log in to your existing Eventbrite account and create an event.
If you would like to edit an exisiting event, click My Events at the top of the screen, and then click on Edit to the right of your event's name.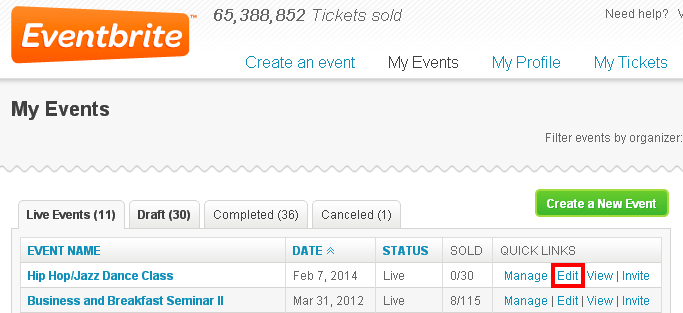 3
In Step 1: Add your Event Details, click the HTML button on the right side of the toolbar (which is titled "Edit HTML Source" when you position your cursor over the button).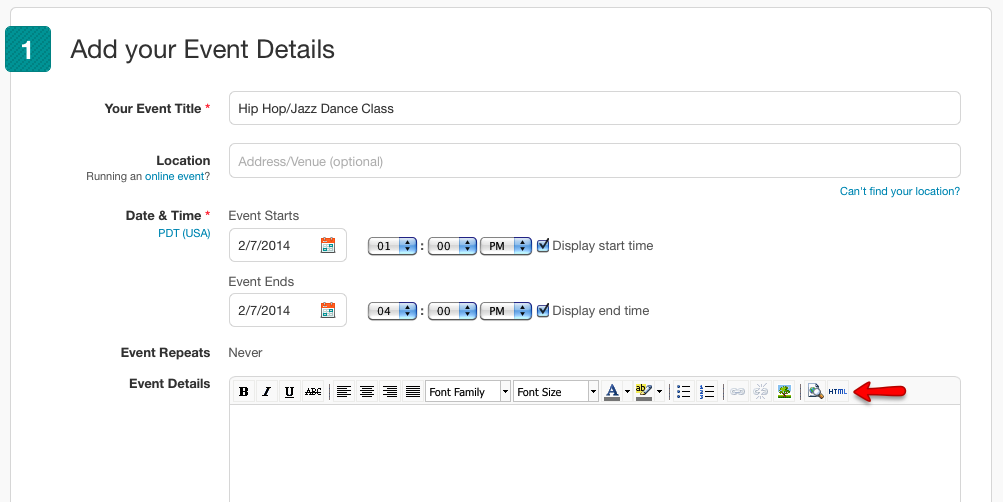 4
Paste the embed code into the HTML code at the point where you'd like the video to appear. (Don't worry, you can always easily move it around in the event editor later). Click Update.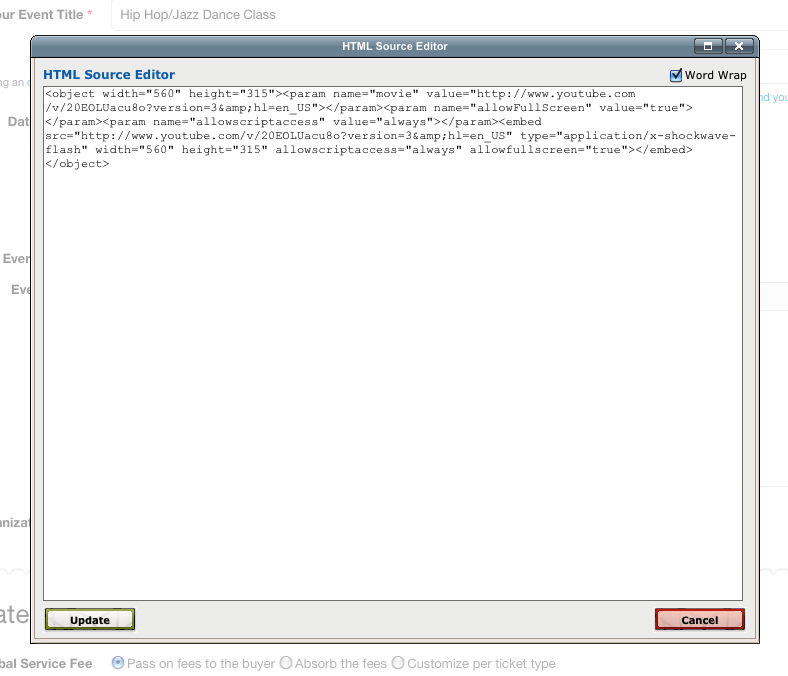 Note: Your video won't be viewable in the event editor, but can be previewed on your event page by clicking Design in the upper left.
5
Your video is now in the Event Details box. Excellent! In the event editor, you can reposition the video by dragging it or copying/pasting it within the box. You can also center or align the video by clicking on the video and using the text-alignment buttons in the HTML toolbar.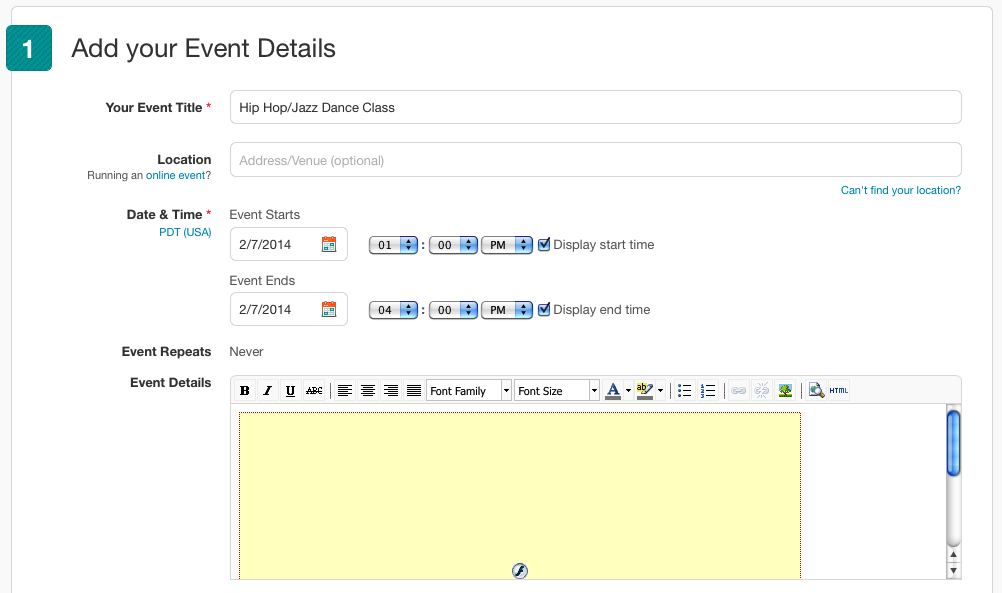 Click Design in the upper left to take a look at how your event page will look! Make sure to click Save to save your changes.