How to set up a Google Analytics integration
Updated: 26/03/15
It's easy to track visitors coming to your event page through our partnership with Google Analytics. After copying your event page URL, paste the URL into a new property in your Google Analytics account and copy the tracking ID that's created. Then head over to the Google Analytics section on your event's Manage page to paste the tracking ID and track pageviews for your event.
1
Go to your Manage page on Eventbrite.
After logging in to Eventbrite and creating an event, find your event on the My Events page, then select Manage.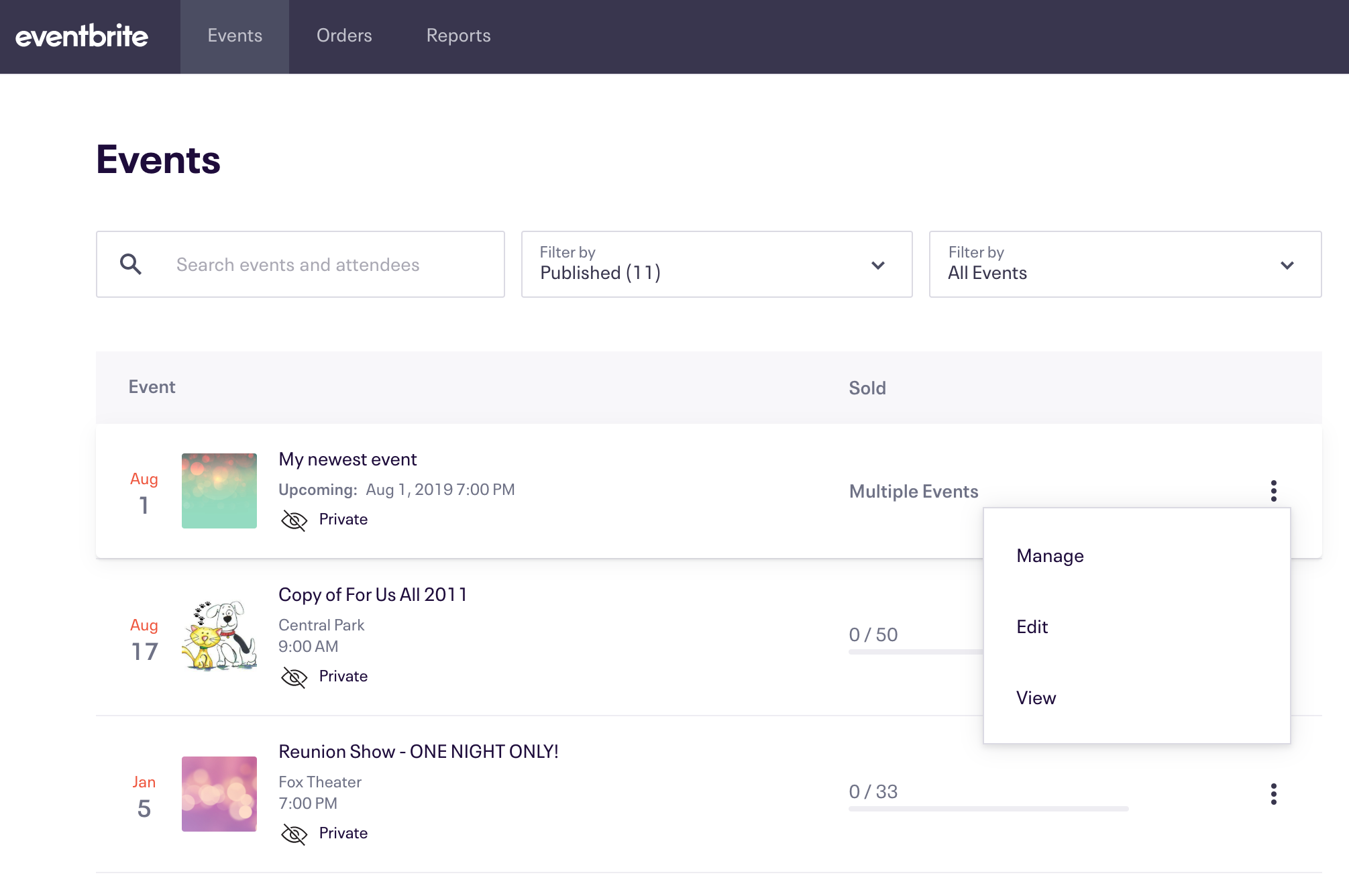 2
Copy your event page URL.
Your event URL is located near the middle of the Event Dashboard, below your sales data.​ Just select the copy icon on the right to copy the link.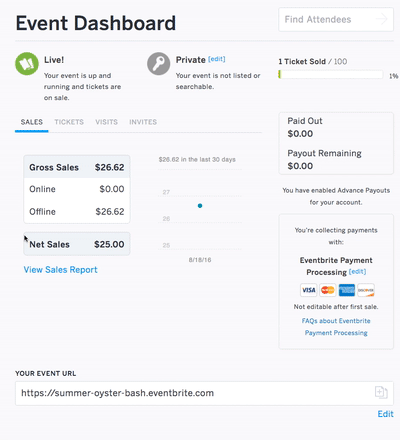 Note: If you have a repeating event, you can integrate with Google Analytics to see traffic for one or all of the individual events in your schedule. Just choose a date from the Individual Event Selector on the Manage page to get started.
3
Go to "Admin" in your Google Analytics Dashboard.
After signing up or logging in to your Google Analytics account, select Admin at the top of your Dashboard.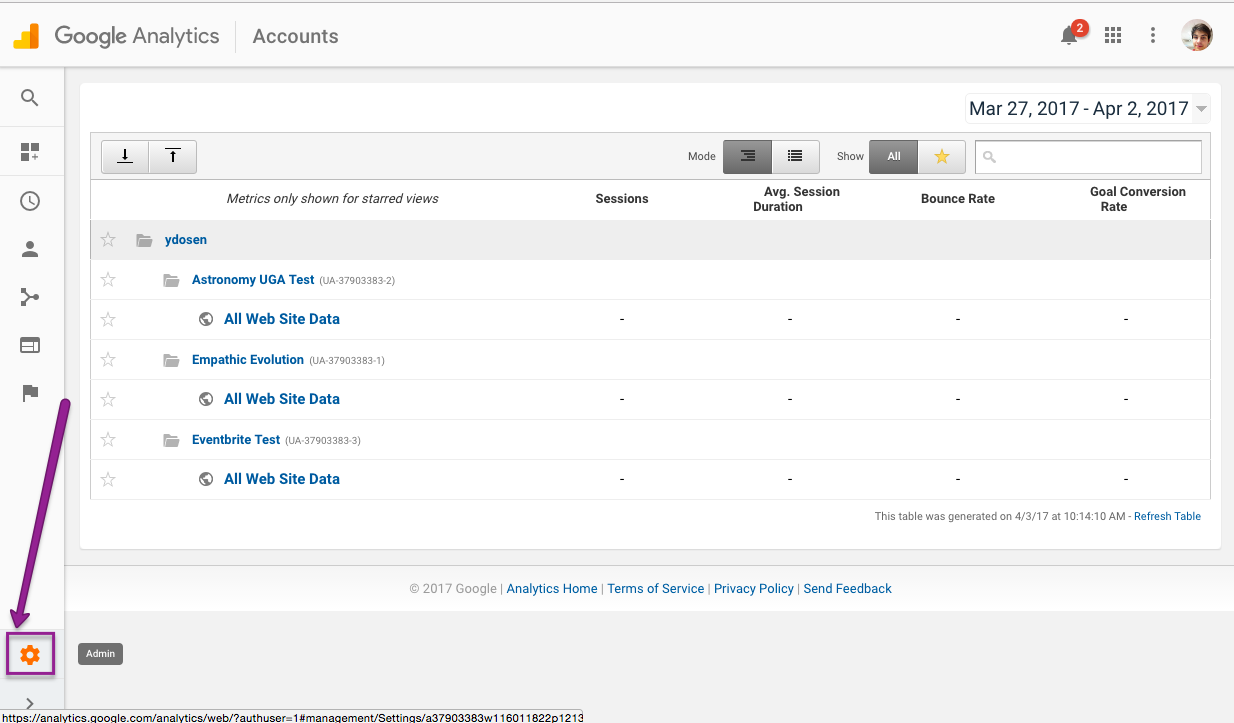 4
Select "Create new property" (under Property).
Under Property, use the drop-down menu to select Create new property. You'll reveal a new section called New Property.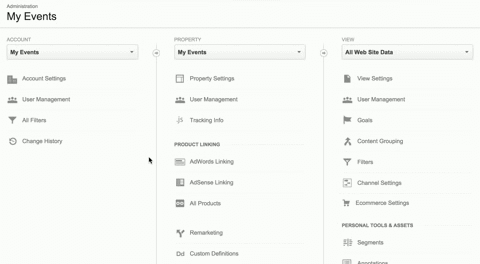 5
Create a new property with your event page URL.
You'll want to create a new property for each event page you're tracking. Google Analytics requires you to enter the following:
- Website Name: Enter a custom name for the property. The name of your event is good to use for easy tracking.
- Website URL: Paste the event page URL that you copied from Eventbrite.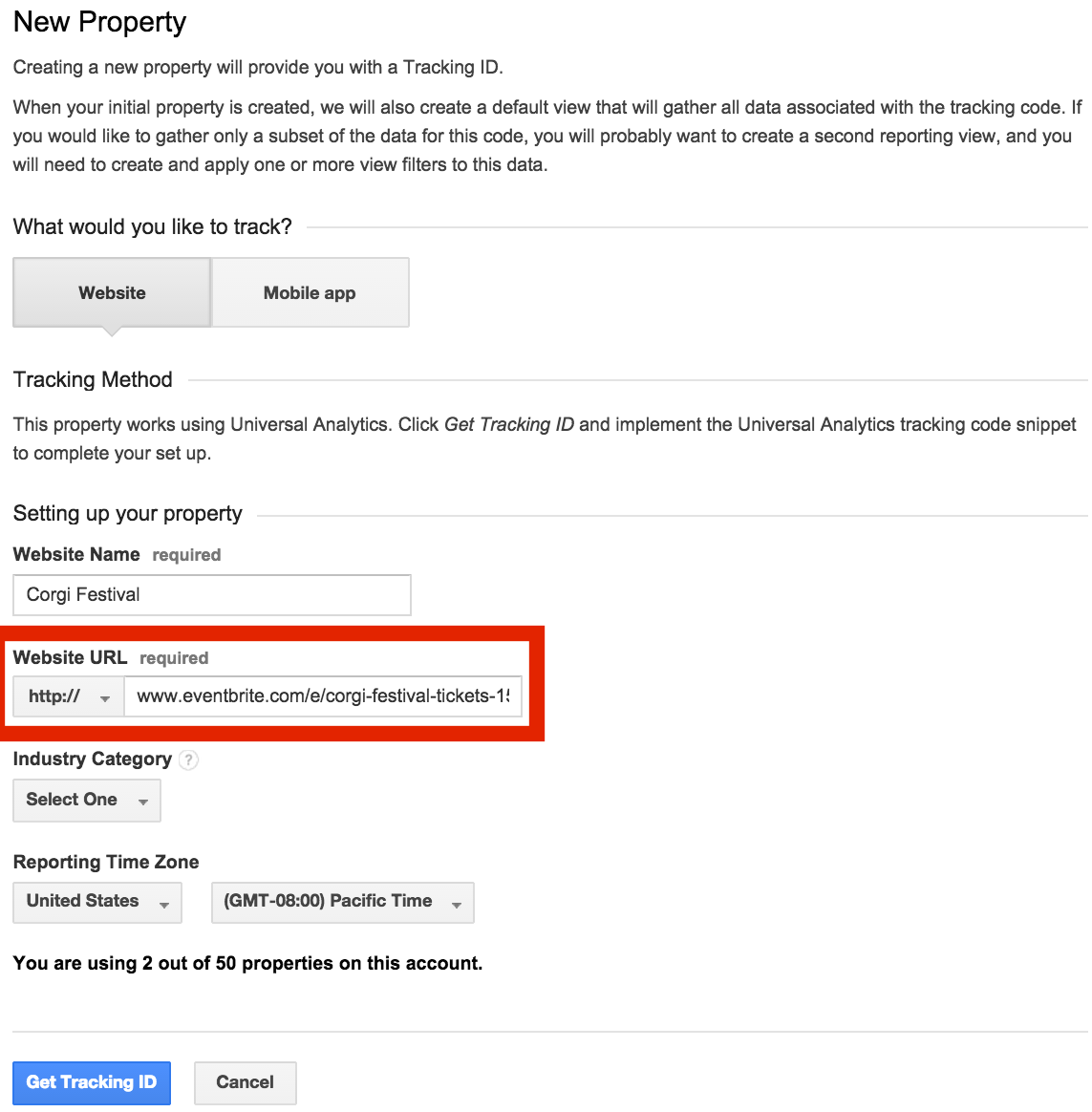 Tip: Choose an Industry & Category that best represents your event. This will help Google Analytics build tailored reports, customized communication, and better education material for you.
Pro Tip: Make sure the Reporting Time Zone matches the time zone and country for your event page before getting your tracking ID.

Note: Make sure to paste in all of the event page URL except for the http://.
6
Select "Get Tracking ID."
Choose Get Tracking ID to generate the tracking ID for your event page.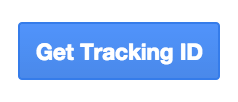 7
Copy your tracking ID.
You'll be taken to a page showing the Tracking ID, which you'll need to copy and paste into Eventbrite. You just need the Tracking ID that starts with UA-.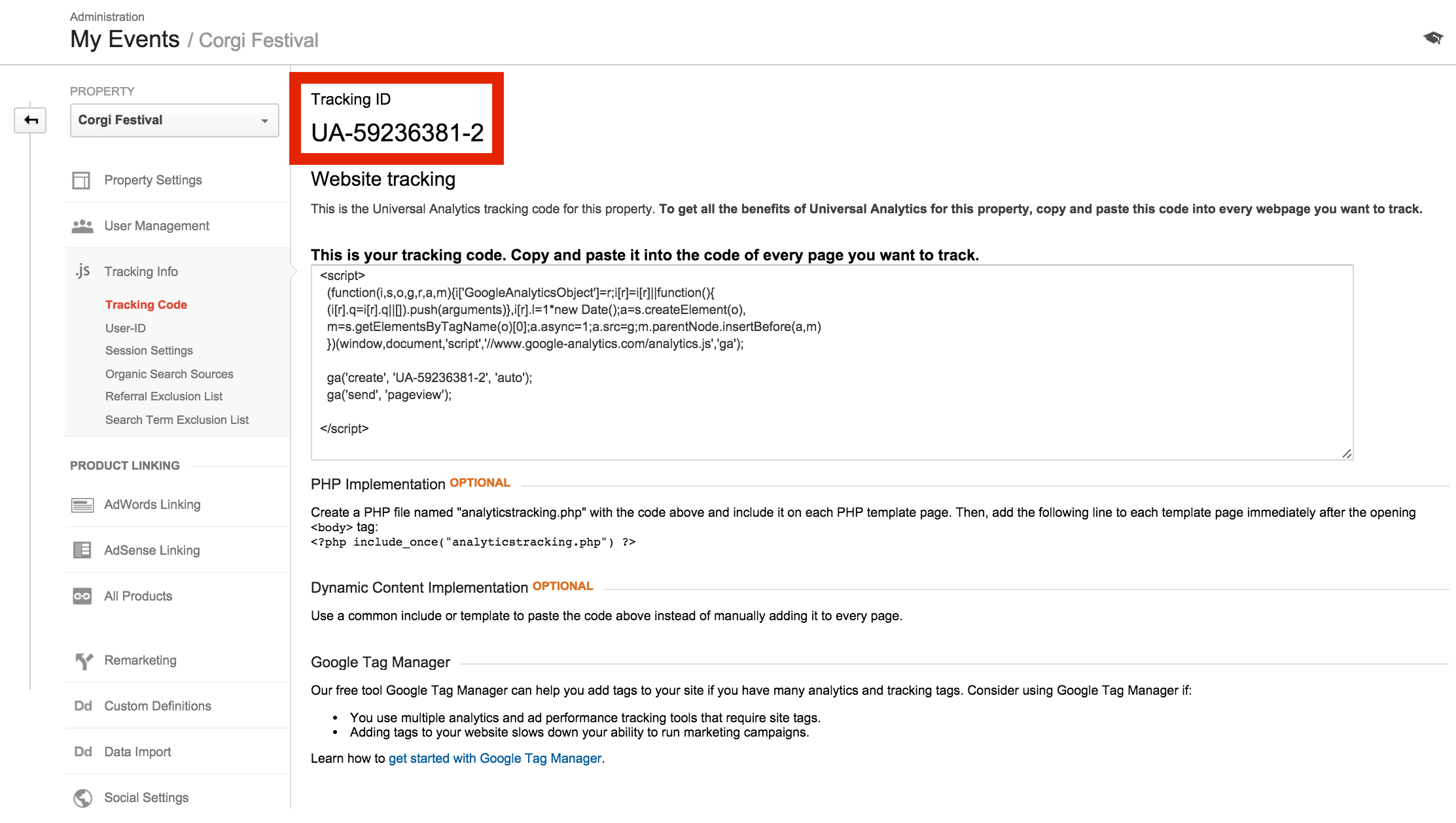 Note: Google Analytics also provides an HTML tracking code that you can copy and paste into the code for specific web pages (like your personal website) to track pageviews. However, this tracking code isn't compatible with the Eventbrite site.
8
Go to "Google Analytics" (under Analyze) on your Manage page in Eventbrite.
Back on your event's Manage page in Eventbrite, scroll to the middle of the options menu until you see the Analyze section.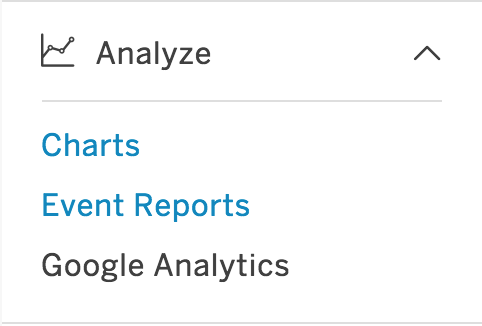 9
Paste your Google Analytics tracking ID.
Paste the Tracking ID you got from Google Analytics into the text box. You'll want to make sure to enter the full number (including the UA-).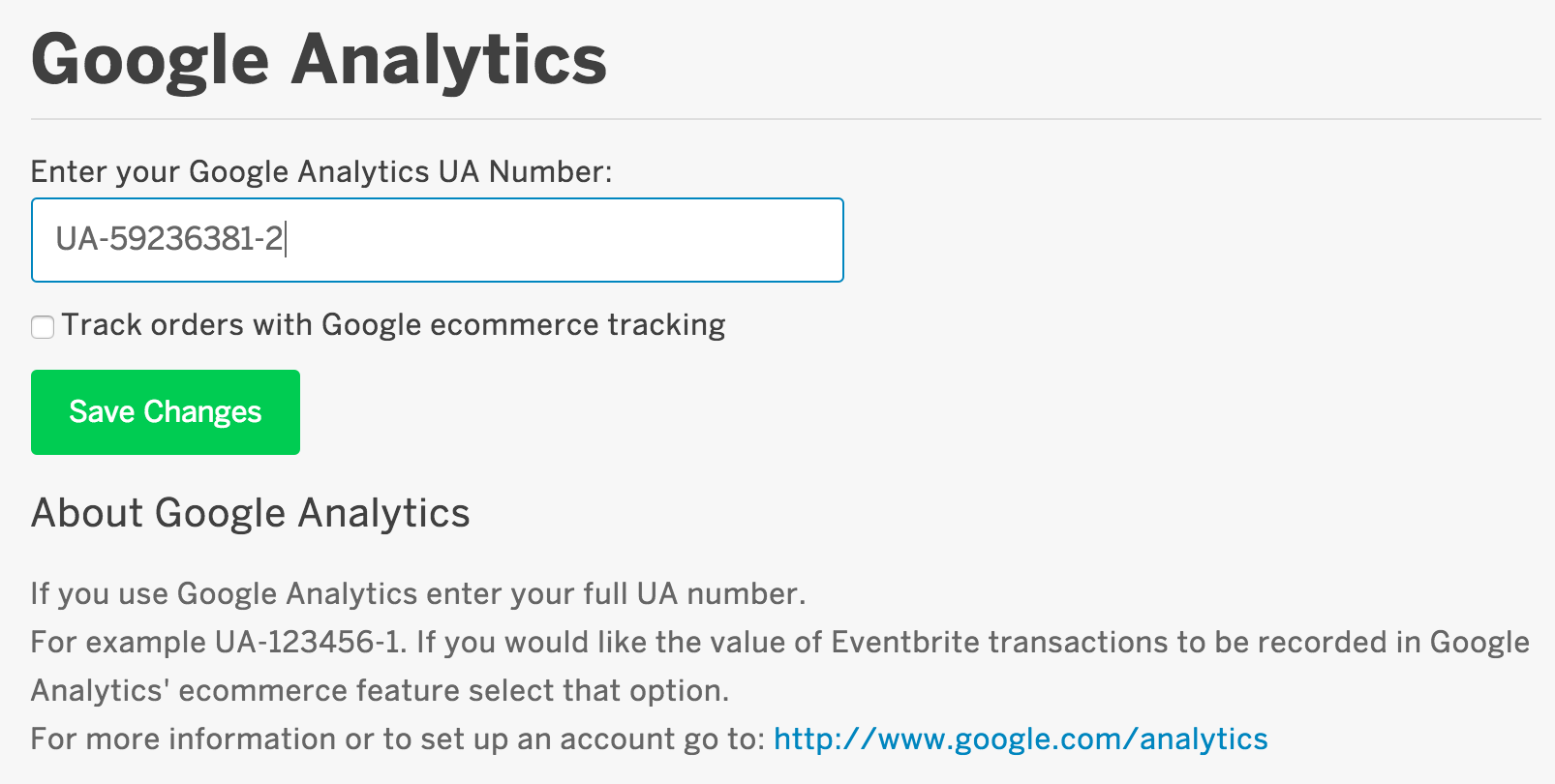 Pro Tip: Want to easily keep track of what your buyers purchased? You can check the box next to Track orders with Google ecommerce tracking to collect and analyze transaction data.
10
Save your changes.
Choose Save Changes to integrate your event with Google Analytics. You can track page views for your event back in your Google Analytics account.

Tip: If you have questions about your Google Analytics data, you can get in touch with Google's support team at 1-650-253-0000.
Pro Tip: Once you're set up, Google Analytics will start tracking pageview data for your event. Now it's time to drive traffic to your your event page with promotional codes, email invitations, and more.