How to customize your event URL (web address)
Updated: 25/08/14
By default, your event URL will include the name of your event and your event ID attached to Eventbrite's URL—this helps your event show higher in search results. You can also create a custom (or "vanity") URL for use in marketing efforts.
1
Go to your Event Dashboard.
After logging in and creating an event, go to your Event Dashboard by clicking Manage from the top navigation.
Tip: Organized this event before? Find out how to reuse the customized URL/web address.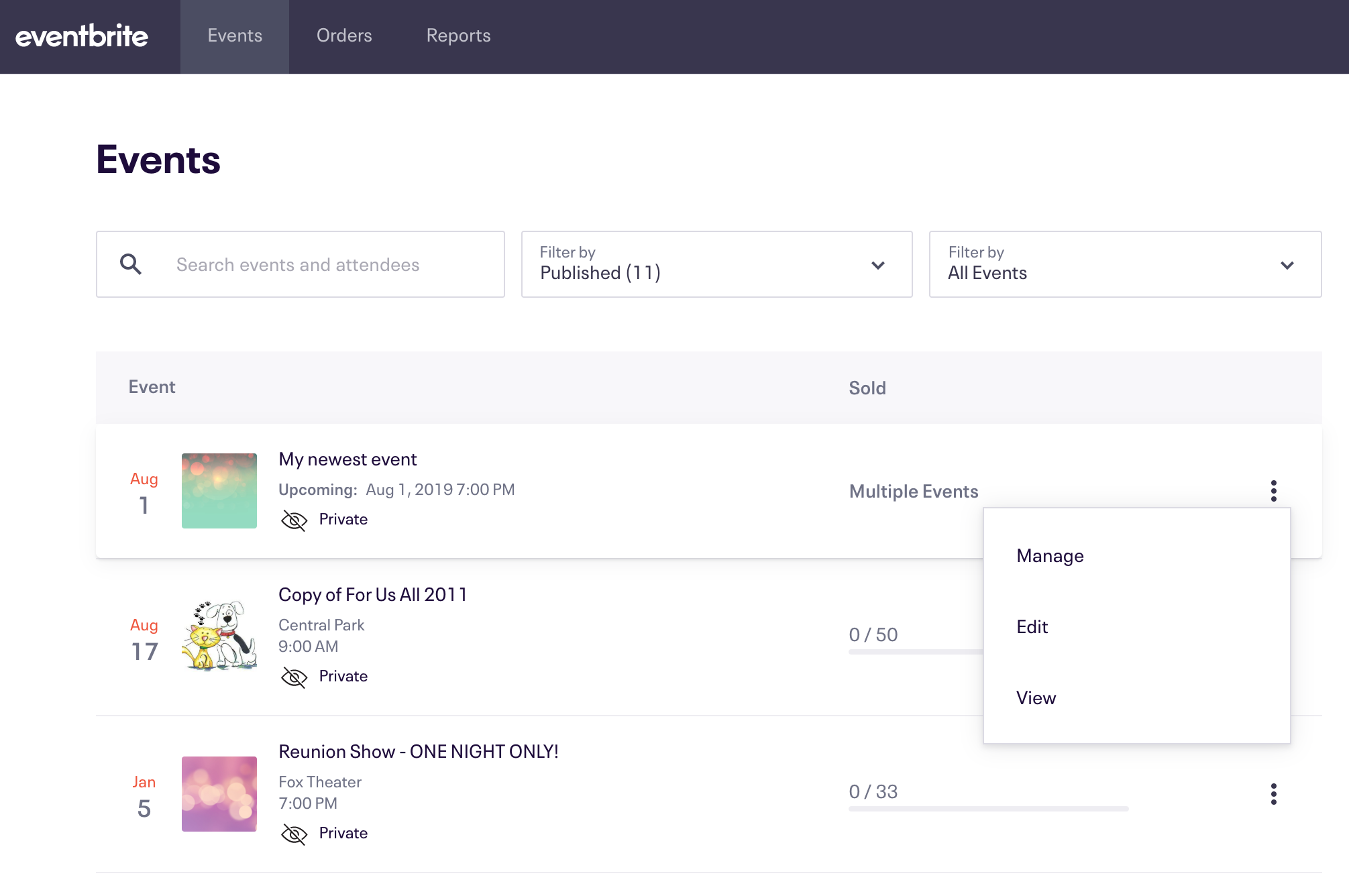 2
Go to your Event Dashboard.
Your event URL is located near the middle the Event Dashboard, below your sales data.​

3
Click "Edit."
We recommend something short, easy to remember, and directly related to your event or organization to help your branding and marketing efforts.
When you're done, click Save. You can always edit again if you make a mistake or change your mind.
4
Rename, if prompted.
If the URL you picked is already in use, go ahead and choose another (this is a good opportunity to get more specific).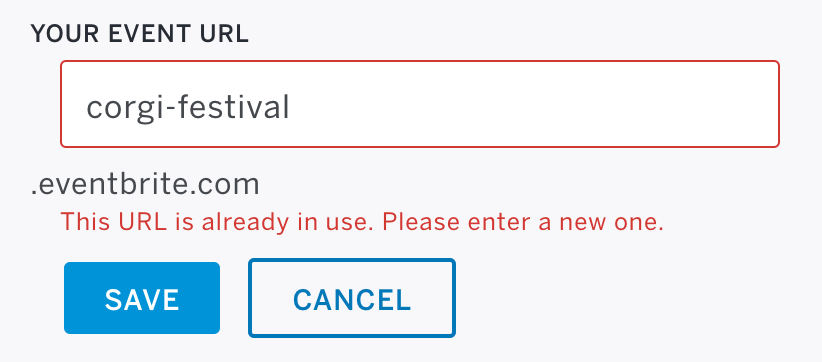 For example, instead of "corgi-festival.eventbrite.com" try "golden-gate-corgi-festival.eventbrite.com."

Tip: You can use dashes (corgi-festival.eventbrite.com) to improve readability if the URL gets long. Capitalizing each word (CorgiFestival.Eventbrite.com) won't be preserved on your Event Dashboard, but using that more readable format on promotional materials, like posters, will send your attendees to the right page.
5
Use your custom URL to promote your event.
Use your new URL to easily promote your event on posters, social media, and invites!​ (Check out more great resources for promoting your event.)
Tip: If you change your event name, your default URL will automatically update but your custom URL won't.