How to set up invitation-only events
Updated: 07/08/14
To make your event exclusive to those you invite through Eventbrite, use the invitation-only feature in Step 3: Additional Settings (part of Edit). Note that you must send invitations directly from Eventbrite to make your event invitation-only.



Note: If your event is invitation-only, only attendees who receive an invitation created within Eventbrite will be able to register for your event. The Invitation Only feature does not work in conjunction with invitations sent from MailChimp, EventKingdom, or any other outside email service. If you would like to use the Invitation Only feature for your event, you will need to create and send your email directly from Eventbrite.
1
Go to your Edit page.
After logging in and creating an event, click or tap on your event from the My Events page. Then select Edit to go to your Edit page.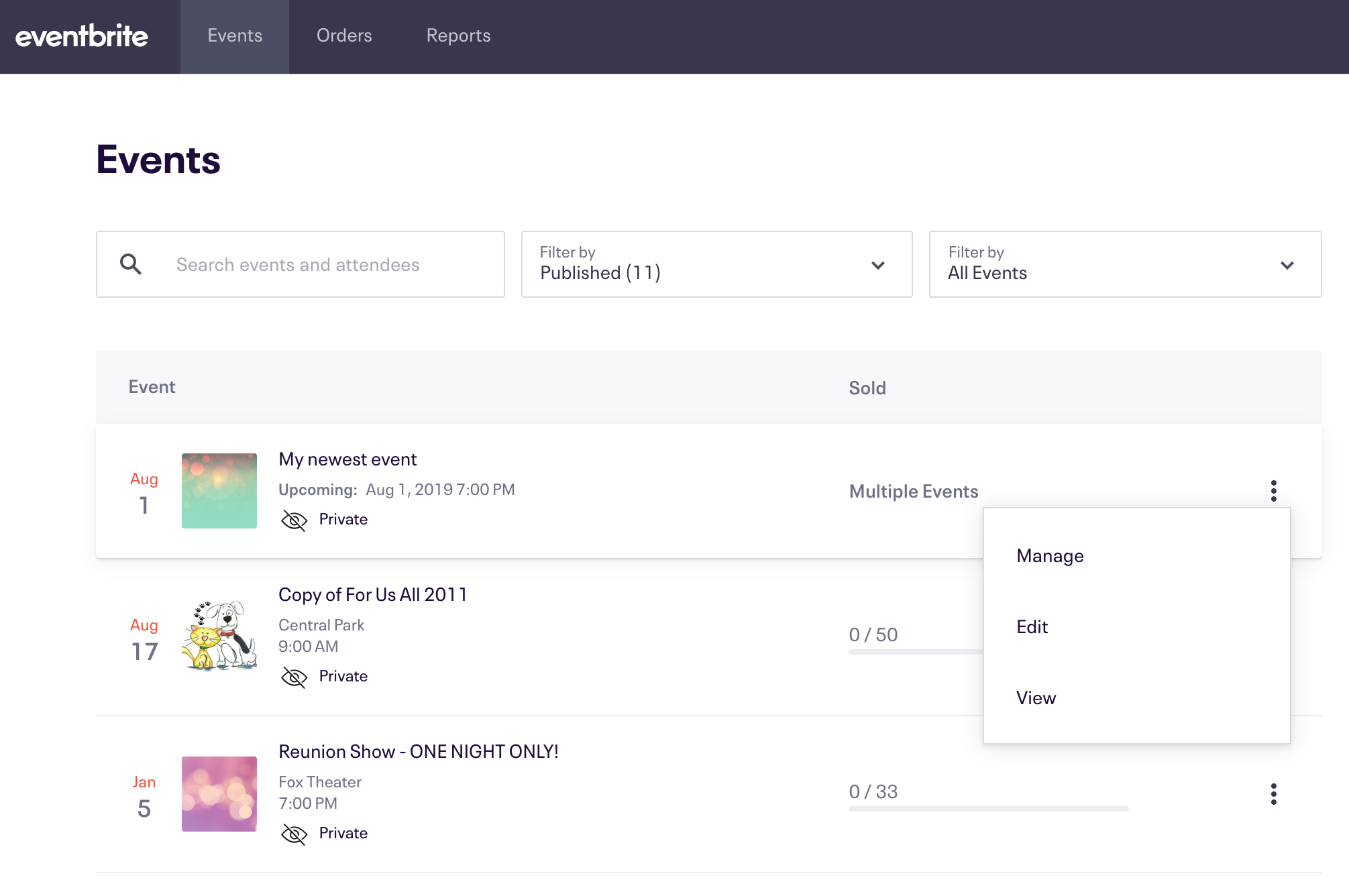 2
Scroll down to Step 3: Additional Settings.
Step 3: Additional Settings is the last step on the Edit page.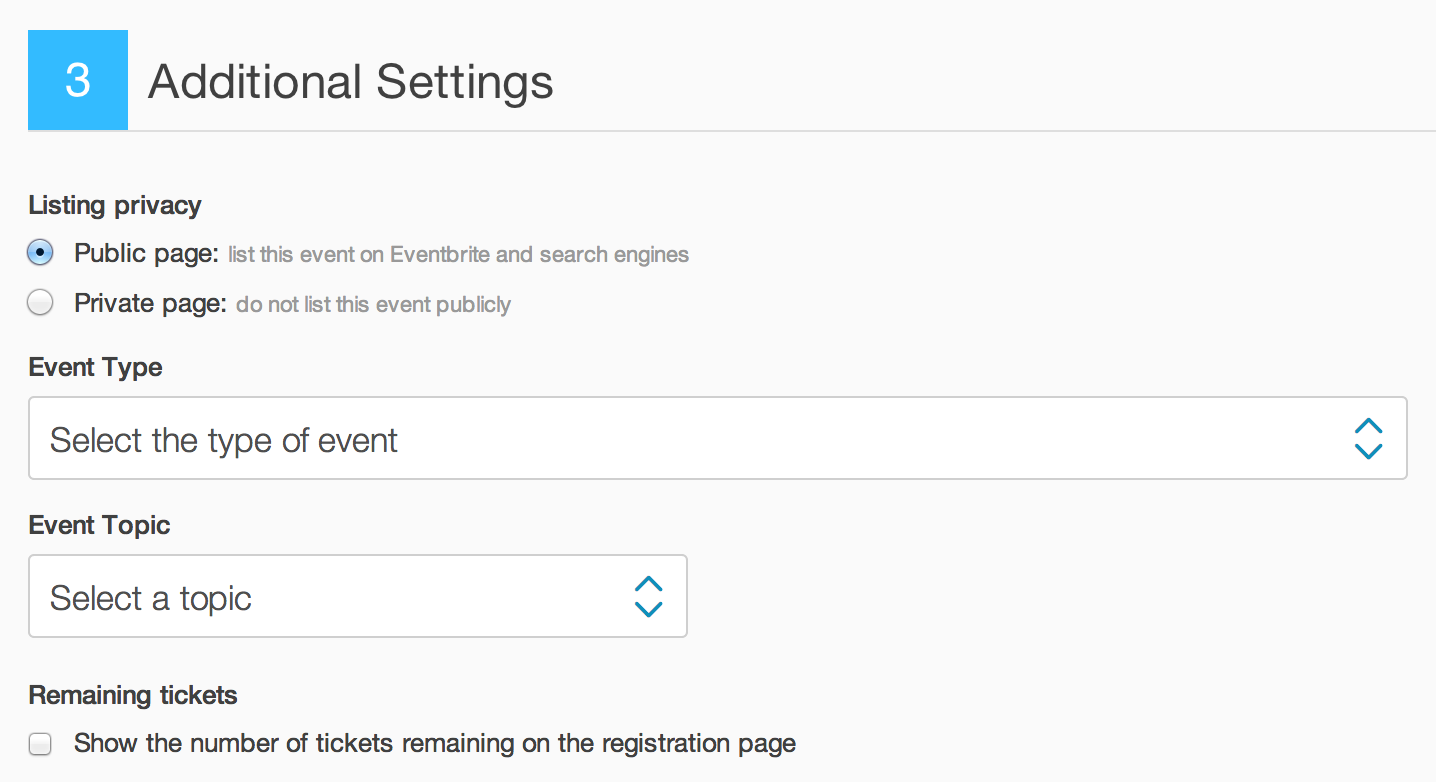 Note: By default, all events you create will be Public (searchable on the Eventbrite site and search engines like Google).
3
Mark your page as private and your event as invite-only.
Next to Listing privacy, select Private page, and then check off the box next to This event is by Invite-Only (guests must receive an Eventbrite invitation to attend).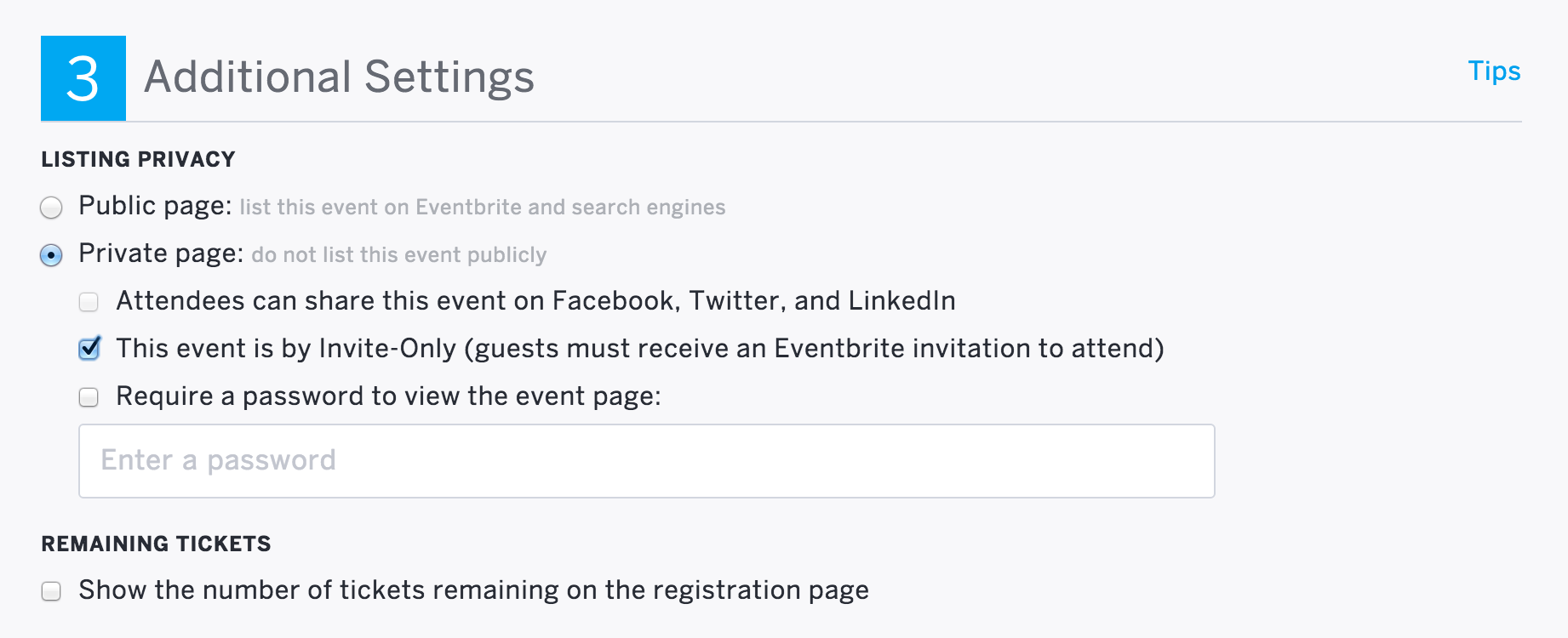 Tip: In addition to making your event invitation-only, you can password protect your event and require attendees to enter a password that you create.

Note: If you change your mind and decide you'd like your event to be Public instead, you're free to edit your privacy settings at any time.
4
Save your changes.
Click Save to save your privacy settings.

5
Send out invitations for your event.
Once you've set your event as invitation-only and made your event live, send out invitations using our Email Invitations feature.
Your invitations will contain the wording "Event registration is by invitation only. Register with your email address to attend this event."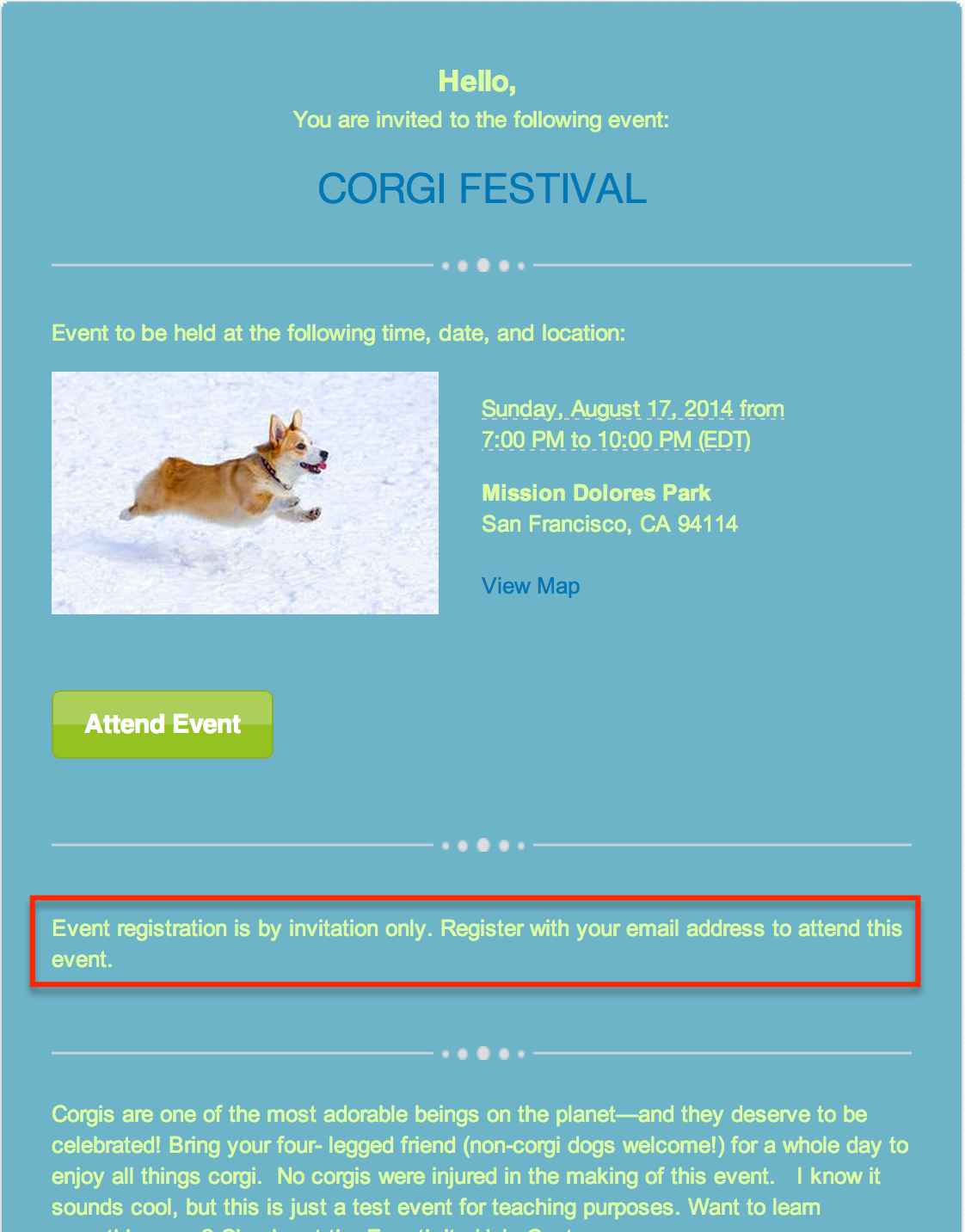 Tip: If you'd like to limit the number of tickets each attendee can purchase, you can do that when setting up the ticket type(s) for your event.

Note: When an attendee receives an invitation, they must click the Attend button (or Yes, for an invitation with RSVP tracking enabled) in the invitation to access your event and register.
6
Attendees can't change the email address on the registration page.
Locking email addresses ensures only those that you invited can register. Once the invitation is used, it can't be used again to place another order.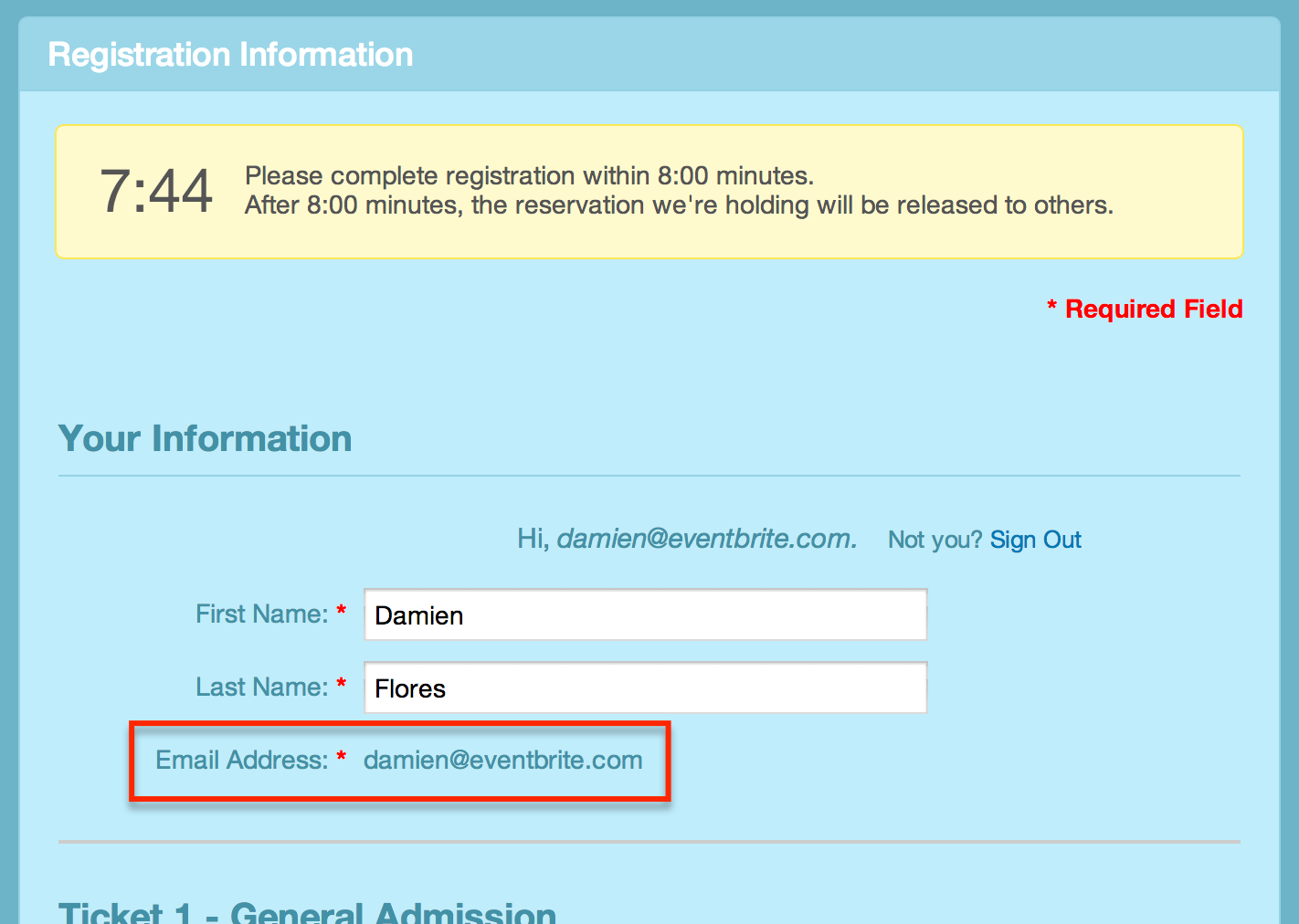 Note: The recipient can forward an unused email invitation to others, but the original recipient's email address will still be hard-coded on the invitation.
7
The Ticket Information section will be hidden to attendees who did not receive an invitation.
If someone who didn't receive an invitation visits your event page, they won't be able to register. There is, however, a link to contact the organizer with any questions about the event.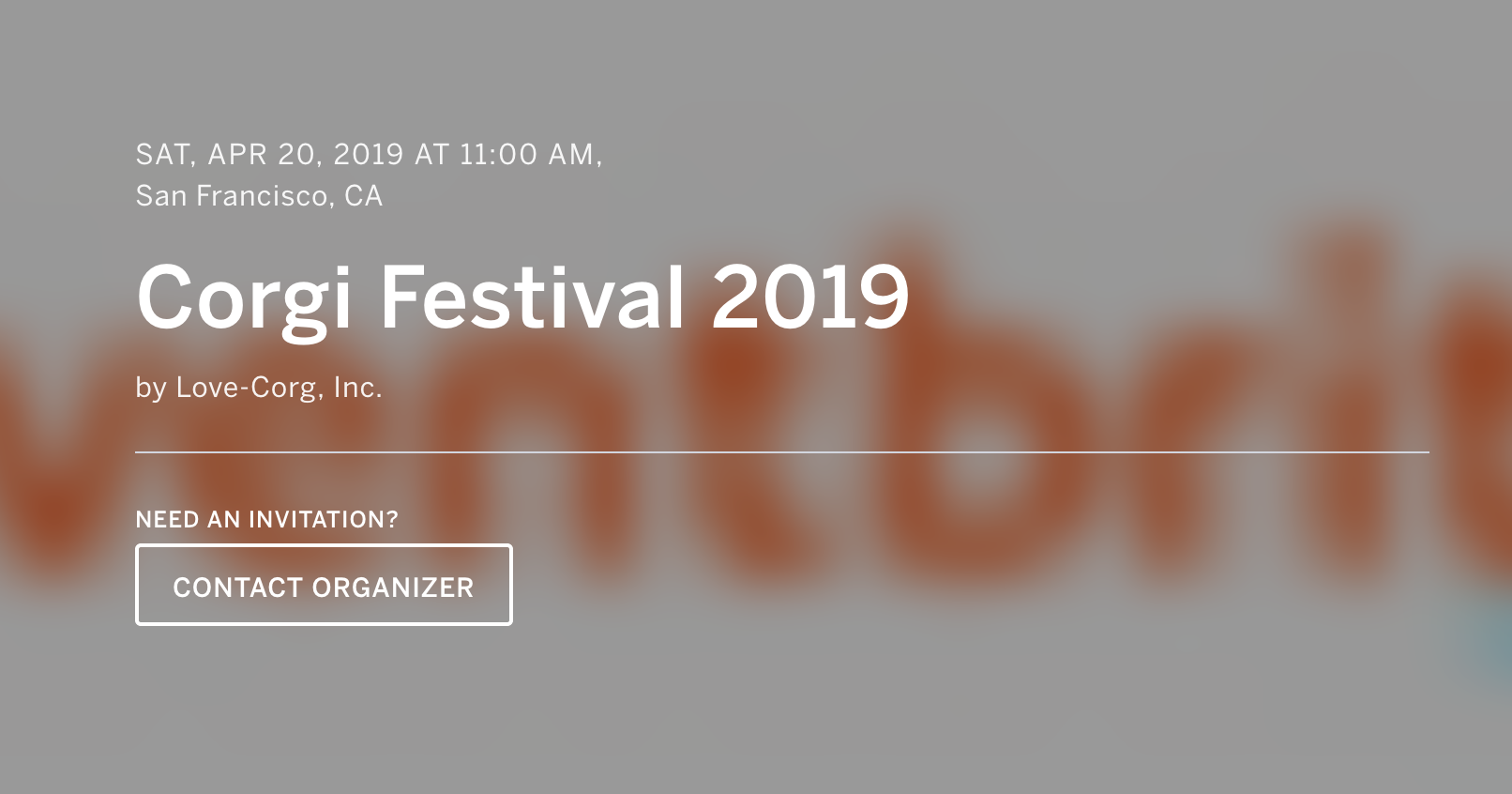 Note: Disable any promotional widgets that you've inserted on your outside website or blog. Clicking on the widget will display the locked event page if your event is invitation-only.