How to manage the privacy settings for your event
Updated: 31/03/15
Eventbrite offers varying levels of privacy for your events, including public, private (hidden from search results), password-protected, and invitation-only. From your event's Edit page, locate the "Listing privacy" section under Step 3: Additional Settings. Just select "Private page" to see the different options, which are listed in order from most to least private.
1
Go to your Edit page.
After logging in and creating an event, click or tap on your event from My Events, then select Edit.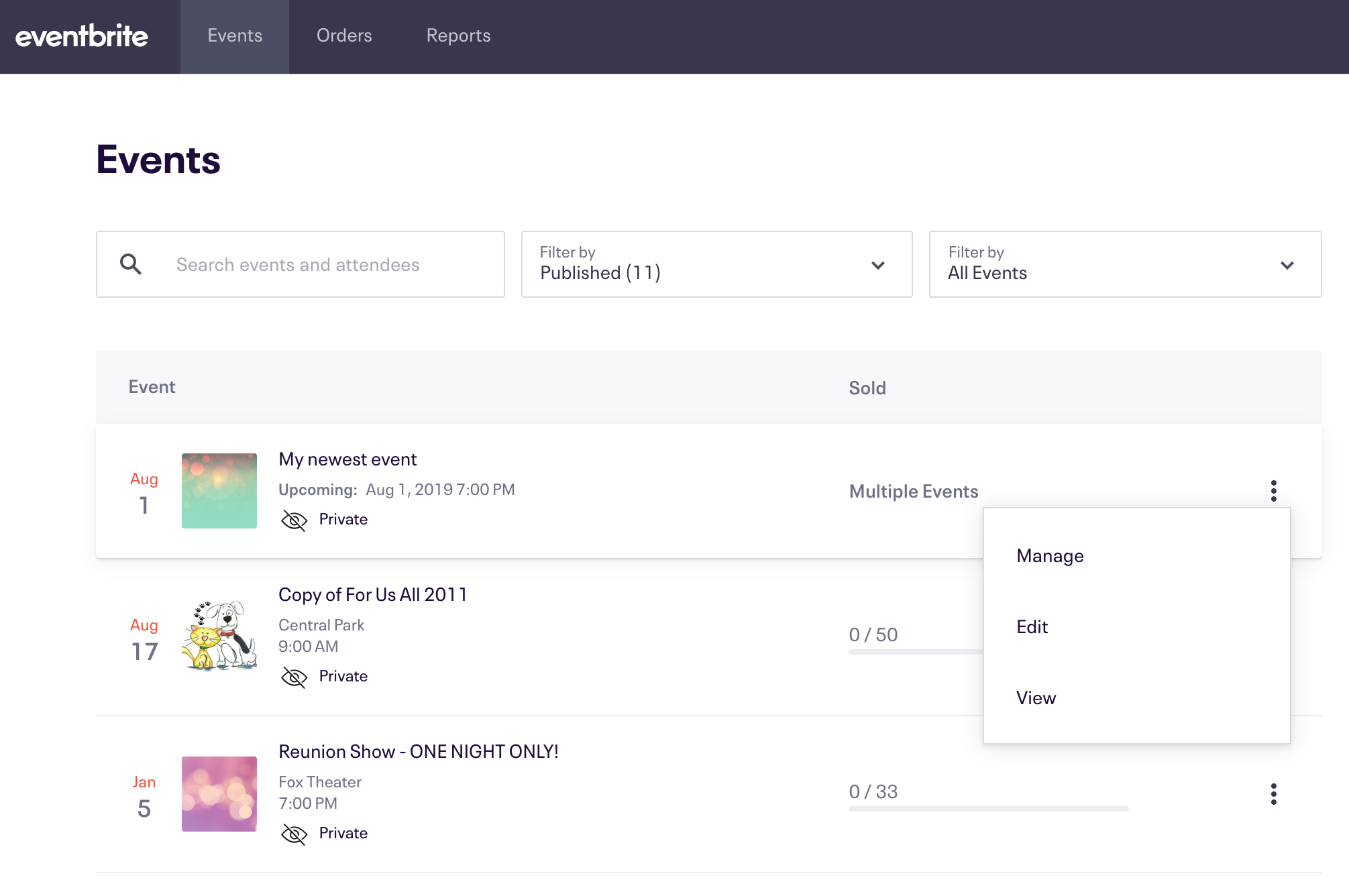 2
Under Step 3: Additional Settings, select "Private page."
Scroll down to Step 3: Additional Settings and choose Private page to view the different privacy options.
3
Mark your page as private so attendees can't search for your event online.
Anyone can view a private event page, though it won't be listed in the Eventbrite public event directory, or major search engines like Google. You also have the option of allowing attendees to share your private event page through social media sites or email.

Note: If the share option is enabled, the sharing buttons shown on all public event pages will remain on your private page. If this option is not enabled, then those share buttons will not appear on your event page.
4
Pick invitation-only for the most privacy.
Make your event exclusive to only those you invite through Eventbrite by using our invitation-only feature. If someone who didn't receive an invitation visits your event page, they won't be able to register.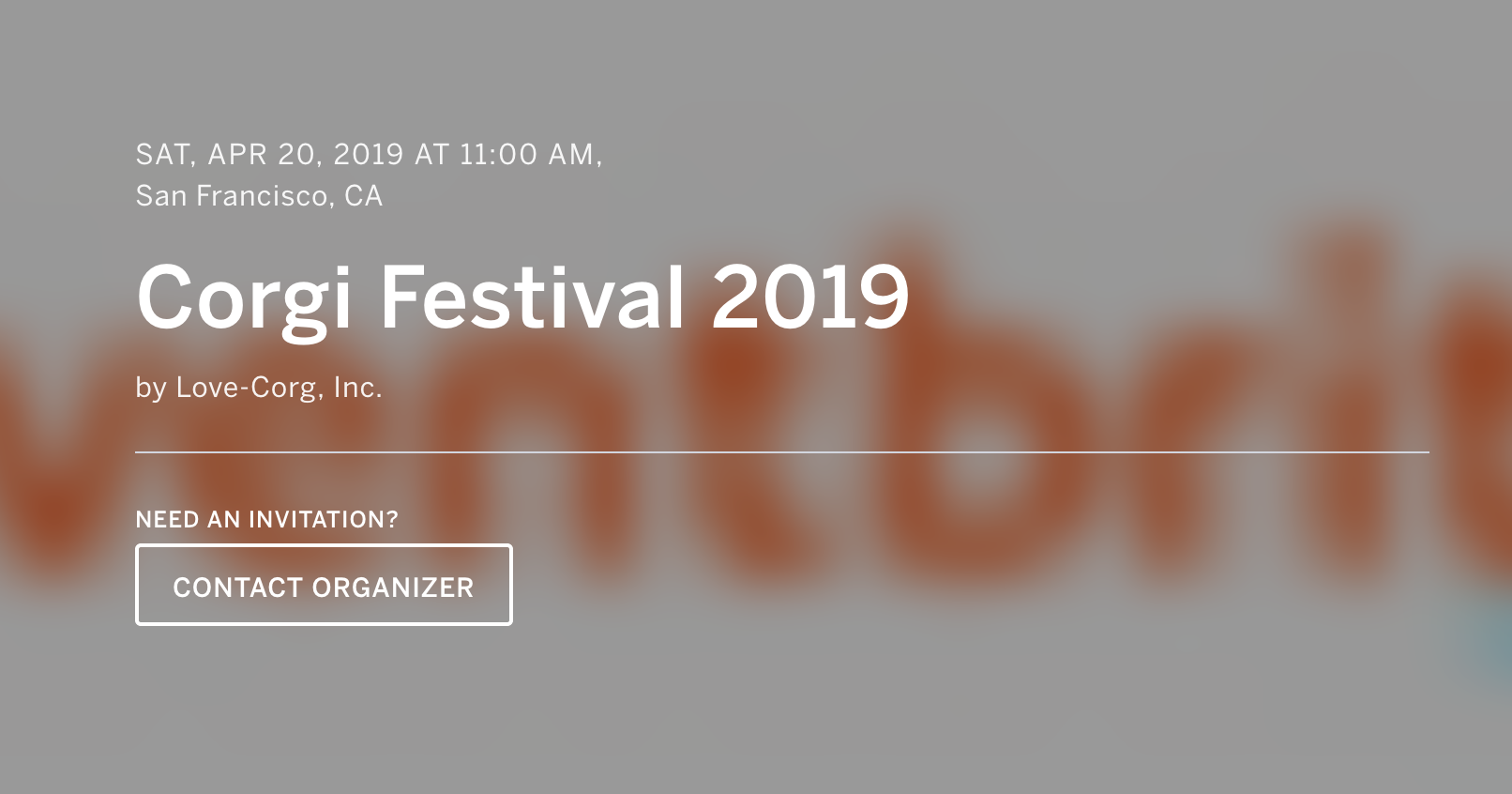 5
Password protect your event.
If you password protect your event, your attendees will be required to enter a password that you create in order view your event page and register.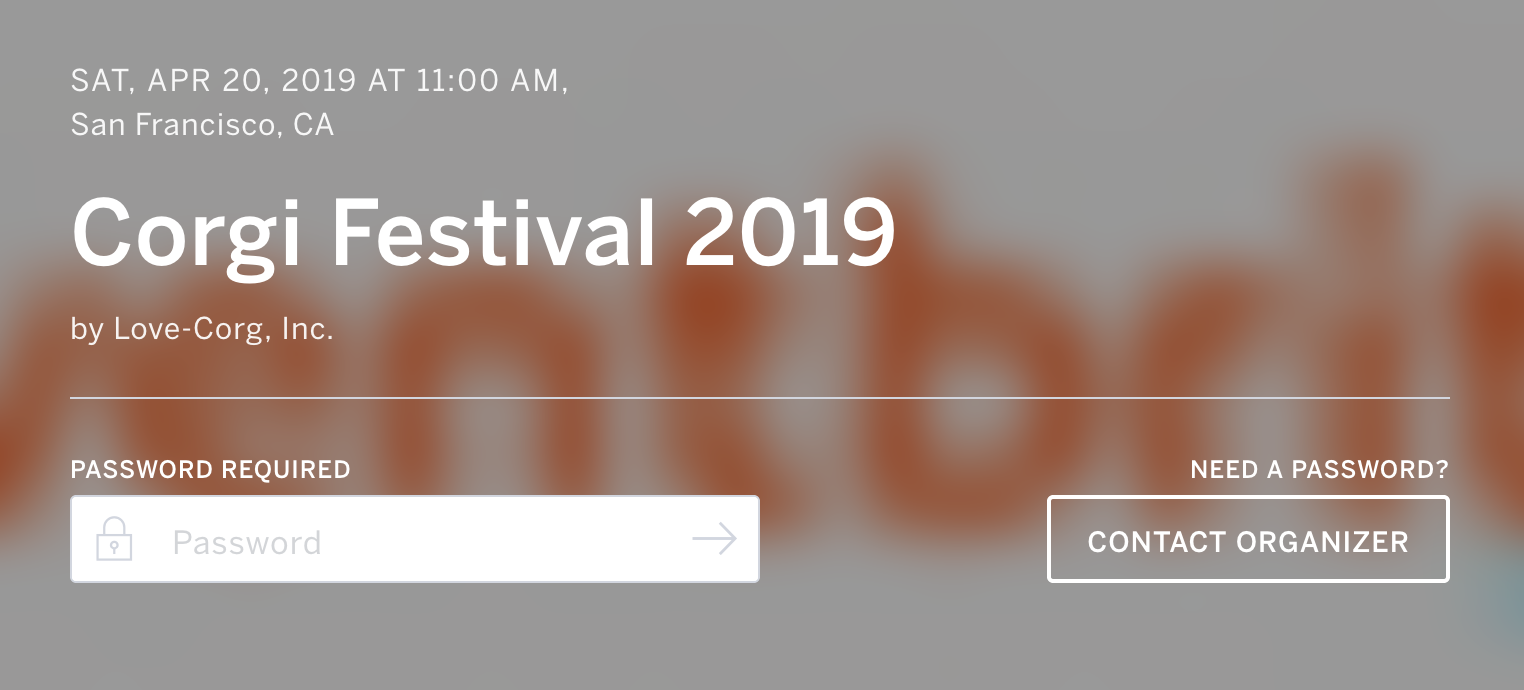 Pro Tip: Don't forget to send the password to your prospective attendees—otherwise they won't be able to view your event details and register!