Apply a discount or access code
Updated: Jan 15, 2013
Claim your discount when registering
Unlock hidden, password-protected tickets for purchase
Note: Discount and access codes are not case sensitive. This means that you don't have to worry about getting the capitalization exactly right to apply the code!
1
To get started, locate the event for which you would like to purchase tickets. Click the Enter promotional code link that appears below the Quantity dropdown menu in the Ticket Information box.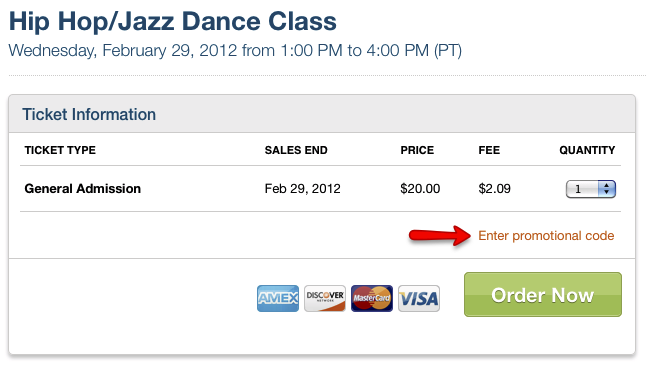 2
Next, enter the discount or access code into the text field.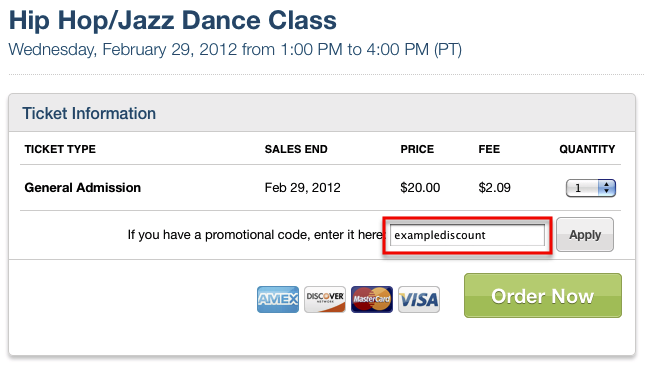 3
Then click Apply.
If you're using a discount code and the code is valid, you should see the Price and Fee columns update to reflect the discounted amount. The amount or percentage that was discounted will be displayed next to the name of the ticket type.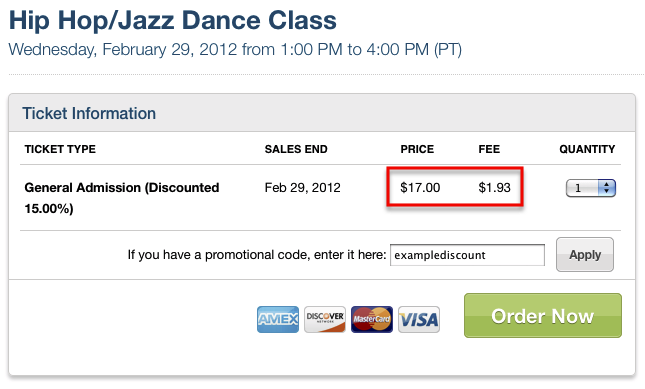 If you're using an access code and the code is valid, the hidden/password-protected ticket type will appear.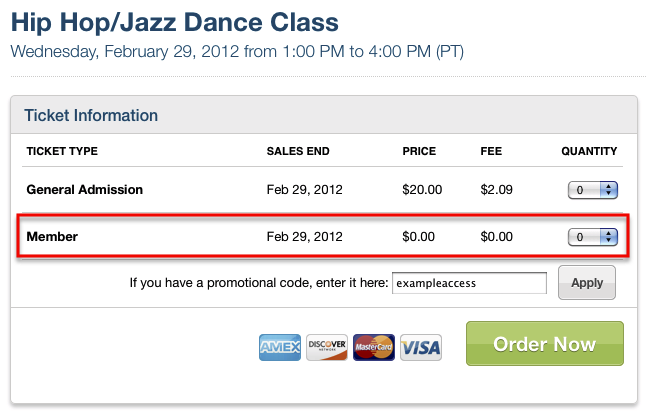 4
Now that the discount or access code has been applied, you should be all set to order! Initiate your order, and then enter your information on the next screen to complete your order. That's it!