Show custom question answers on order confirmation
Updated: 30/09/13
Include questions and answers on order confirmation page and email
Great for breakout sessions, entry gates, seating sections, starting sequences and more
Create custom questions
1
To get started, first create the custom questions that you want your attendees to answer at registration. (Click here to learn how to do this.)
2
When creating a custom question, select the option to Show the attendee the answer to this question on the order confirmation in the Optional Settings box near the bottom of the page.
Click Save Changes once you're done.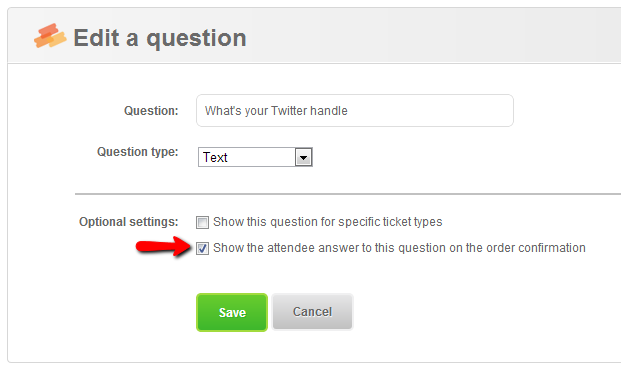 What your attendees will see
After registering for your event, attendees will be taken to the order confirmation page. The answers they've given to your custom questions, along with the questions themselves, will appear here. See below for an example order confirmation page!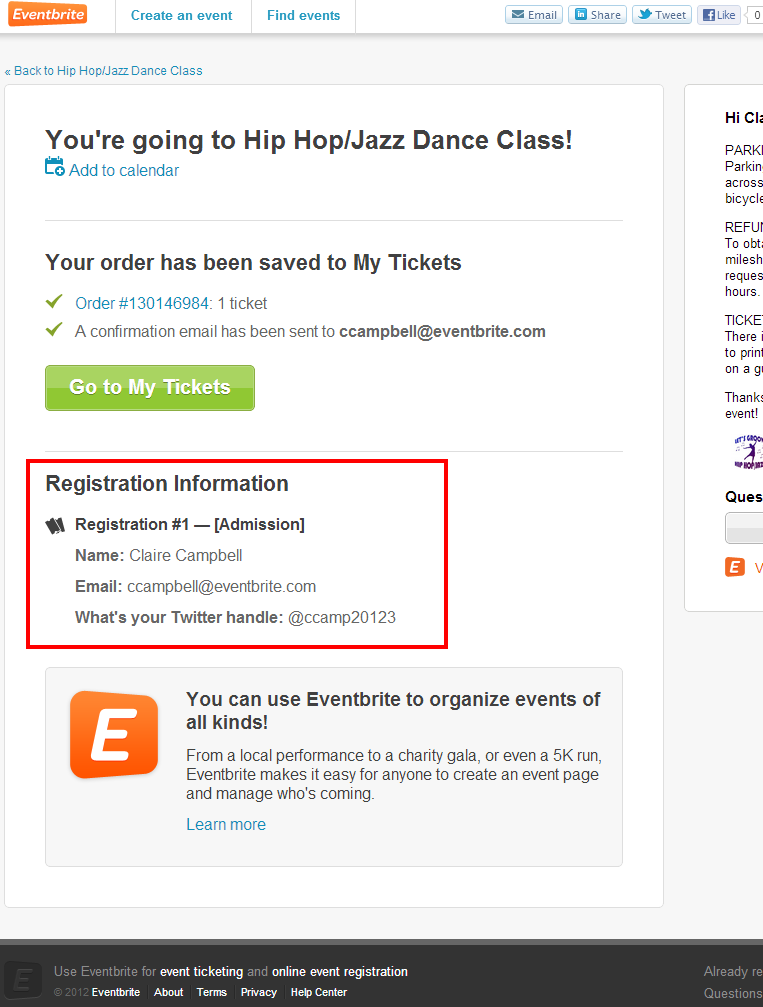 These questions and answers will also appear near the bottom of the order confirmation email they receive. Here's a look at a sample order confirmation email: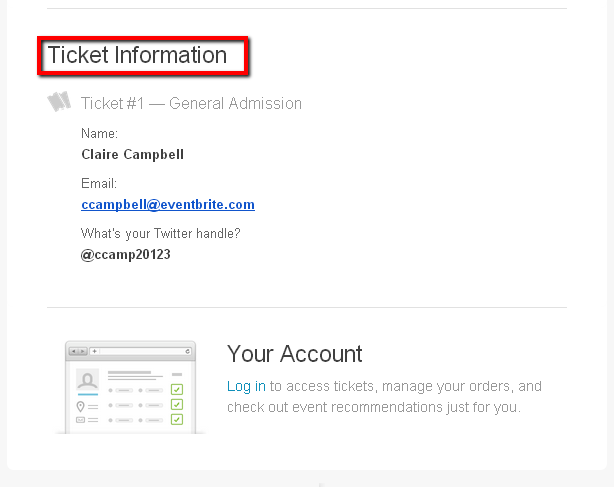 Note: If you've customized the order confirmation email--to include instructions or answers to FAQ's, for example--that information will appear below the custom questions and answers in the email.