How to disable paper tickets
Updated: 23/04/15
If you don't need to scan barcodes or collect paper tickets at your event, you can disable the PDF tickets that are sent by default and save paper and hassle for your attendees. From your event's Manage page, go to the Order Options section and select "Order Confirmation." Simply uncheck the box labeled "Attach PDF tickets in confirmation email," and make sure to tell attendees that printed tickets aren't required. You still have several options to check in attendees electronically, like our Eventbrite Eventbrite Neon iOS mobile app or using a laptop.
1
Go to your Manage page.
After logging in and creating an event, find your event on the My Events page, then select Manage.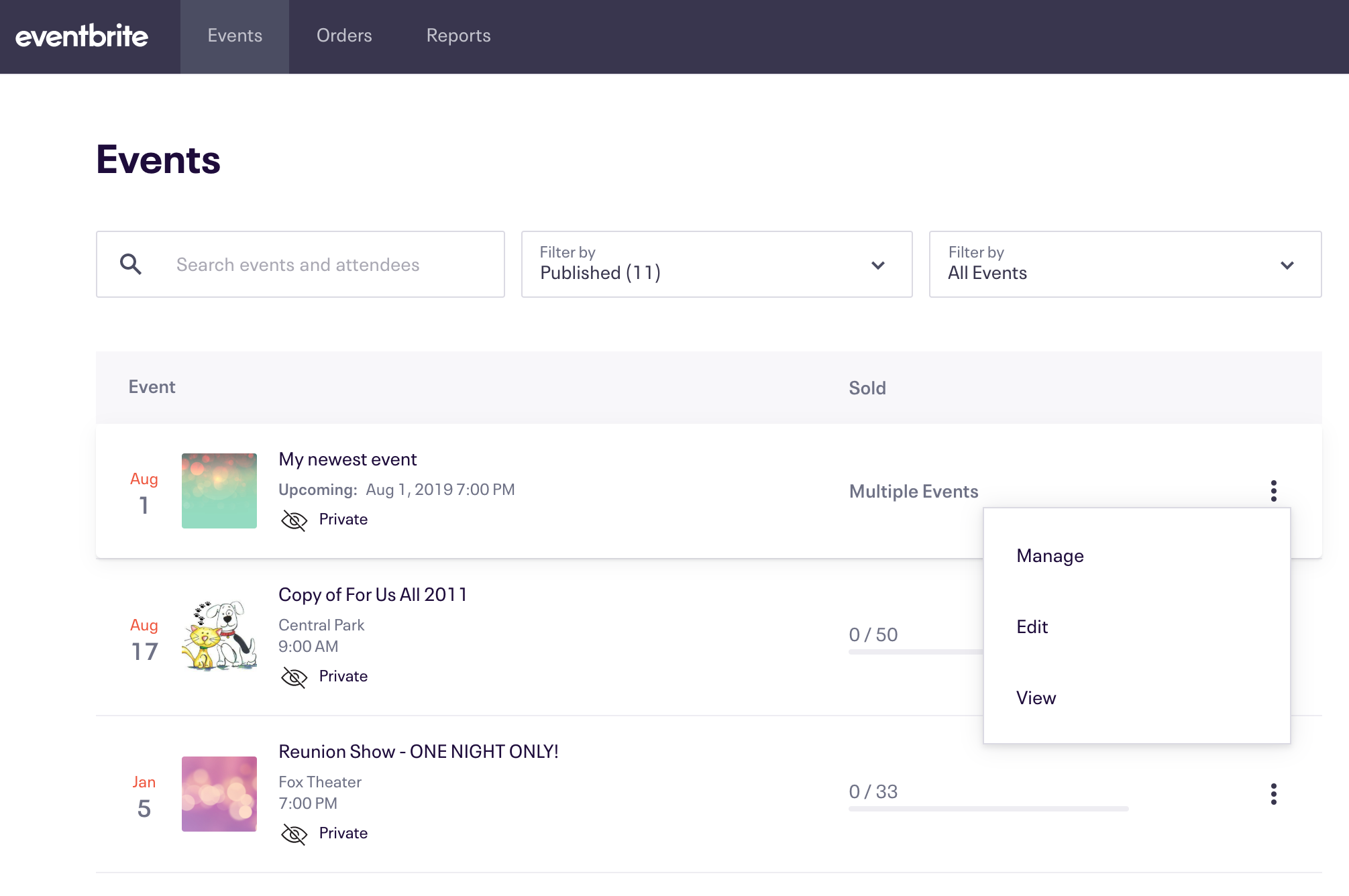 2
Go to "Order Confirmation" (under Order Options).
Order Options is located in the top of the options menu.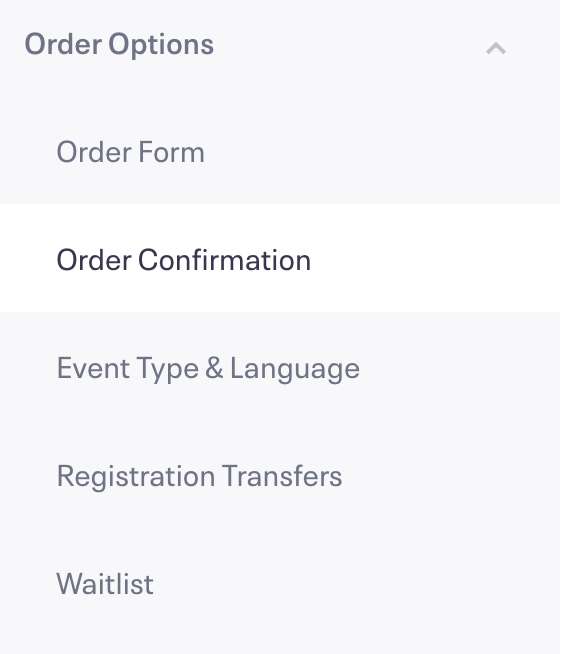 3
Uncheck the box labeled "Attach PDF tickets in confirmation email."
De-select the box next to Attach PDF tickets in confirmation email to disable paper tickets.

4
Tell attendees that paper tickets won't be issued.
Click or tap in the text box beneath Message to be displayed on confirmation email to customize the message that appears on order confirmation emails. Make sure to advise your attendees that tickets won't be required for the event (here, and on the in your event details).
We recommend that you also copy and paste this message into the text box under Customize Order Confirmation Webpage.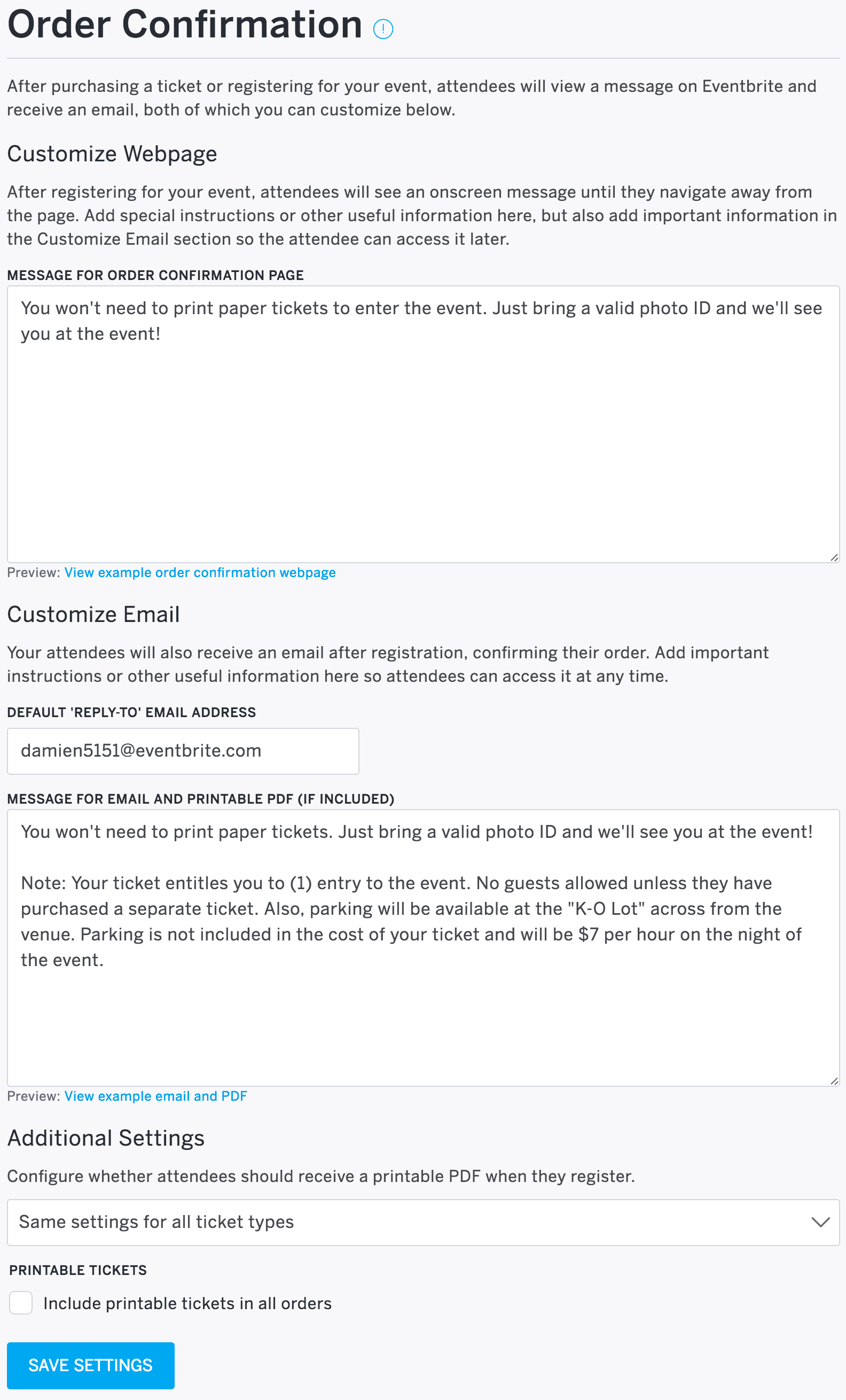 Tip: You'll have more formatting options available (like access to HMTL) when you disable paper tickets.
Pro Tip: If you're charging in a currency other than U.S. dollars, you'll also see an option to enable tax receipts.

Note: If you're holding a webinar or other online event, you'll want to include all the login instructions for your attendees here. Be sure to include a phone number where you can be reached in case attendees have trouble.
5
Save your changes.
When attendees receive their order confirmation emails, they'll see the message you entered above their Order Summary.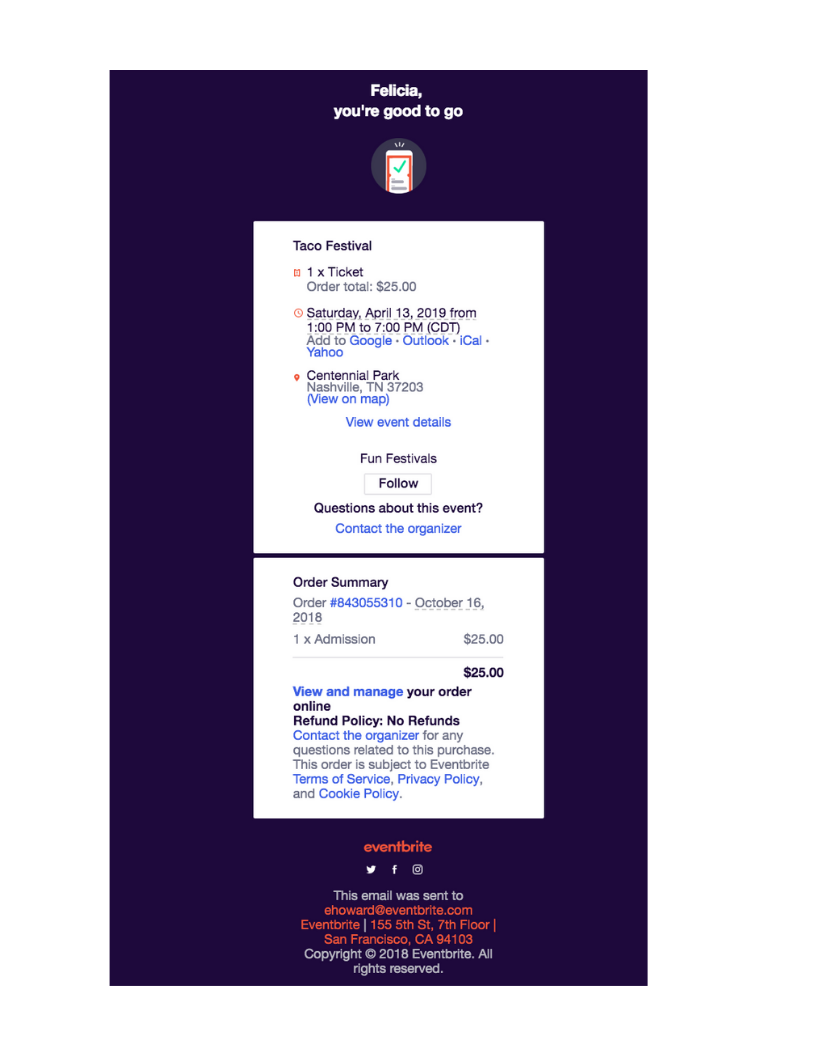 Pro Tip: Make sure to customize your organizer profile page—attendees can get there straight from the order confirmation email and it's a great way for them to see all your live public events.
6
Schedule a reminder email for your attendees.
Create and schedule a reminder email for your attendees letting them know that paper tickets aren't required for entry. Be sure to include all the information you've provided in the order confirmation page and email so your attendees are fully informed.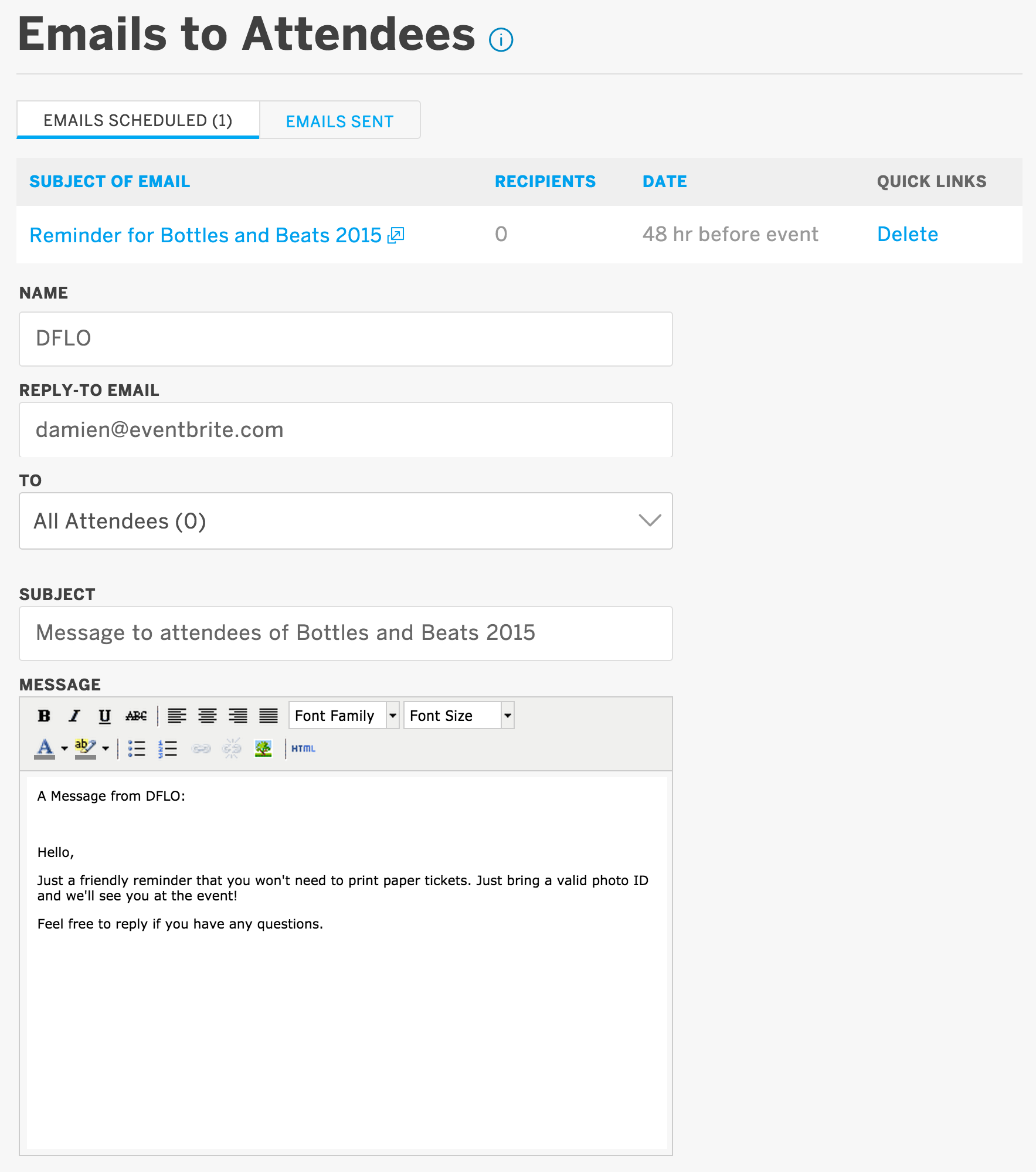 7
Use a check-in list or app at the door of your event.
Even without paper tickets, you have several options for checking attendees in at the door:
- Our Eventbrite Eventbrite Neon iOS mobile app
- The Eventbrite mobile app for iPhone or Android
- Our laptop check-in tool